Leclerc recalls 'tense' Italian Grand Prix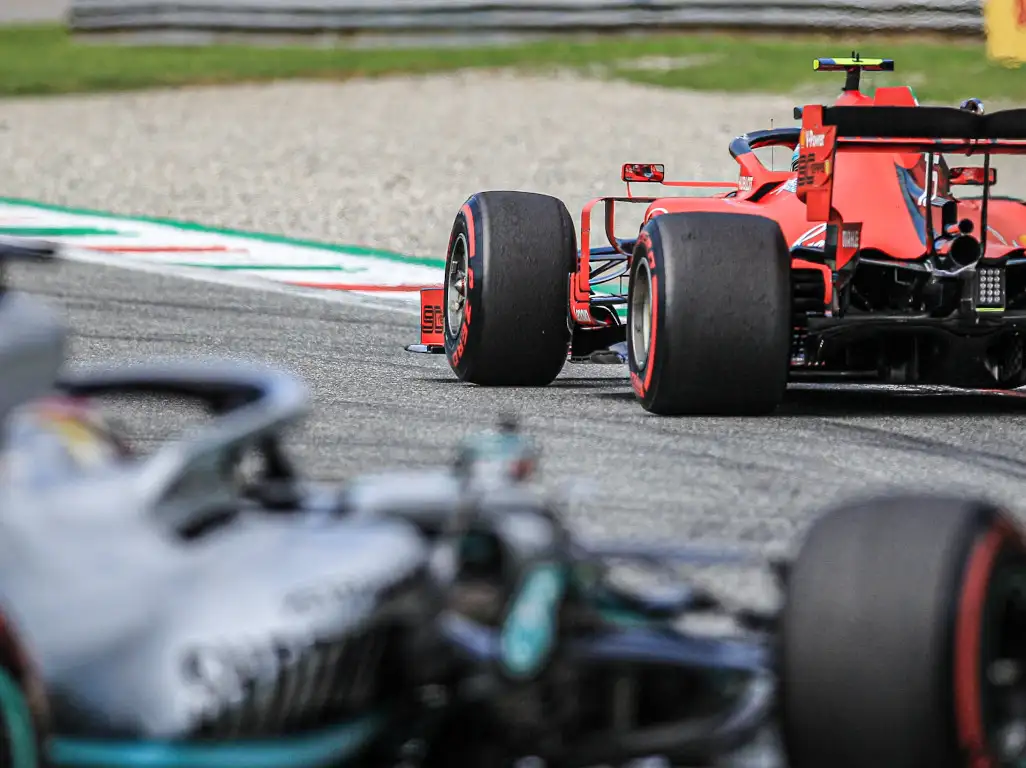 It is one thing to be chasing a grand prix win with Lewis Hamilton right on your rear wing, it's another to be a Ferrari driver doing just that at Monza.
But that's what Charles Leclerc faced last season at the Italian GP as he raced towards a possible second grand prix win.
He reckons that race was the most pressure he felt all season.
Leclerc started the 2019 Italian Grand Prix, his first race at Monza as a Ferrari driver, from pole position.
He built up a small lead at the start only for the Mercedes drivers of Hamilton and Valtteri Bottas to close him down.
Hamilton tried several times to pass the Monégasque driver with Leclerc getting a warning for his defending.
Despite a few more borderline moves, Leclerc stayed ahead of Hamilton who made a small mistake that allowed Bottas up into second place.
The Finn, though, was also not able to pass Leclerc who raced to his second win of the season.
"Pressure at Monza," he told a fan Q&A when asked about the pressure of his first season with Ferrari.
"Last year in Monza was quite tense.
"First Valtteri was right behind him and then Lewis was right behind me.
"So quite a lot of pressure, especially being in Monza.
"The whole week was all about winning with Ferrari.
"The whole country was behind us and I felt quite a lot of pressure.
"It was tense in the helmet but the only thing I was telling myself was stay calm and focus on what I had to do in the car, which was most important to try to bring the result home.
"It was what we did but there was definitely quite a lot of pressure."
The Monégasque star was also asked by fans about the most important lesson he had learned during his first year with Ferrari.
He replied: "I think patience.
"Patience is something that is very important and that I struggled with in the past.
"But I learned with Ferrari I need to have it.
"Obviously you can't have everything in the right way all the time and some times you need to have patience to learn from the best.
"Things take times to settle so you need to wait a bit sometimes."
Follow us on Twitter @Planet_F1 and like our Facebook page.