Leclerc knew 'very soon' after Baku about grid penalty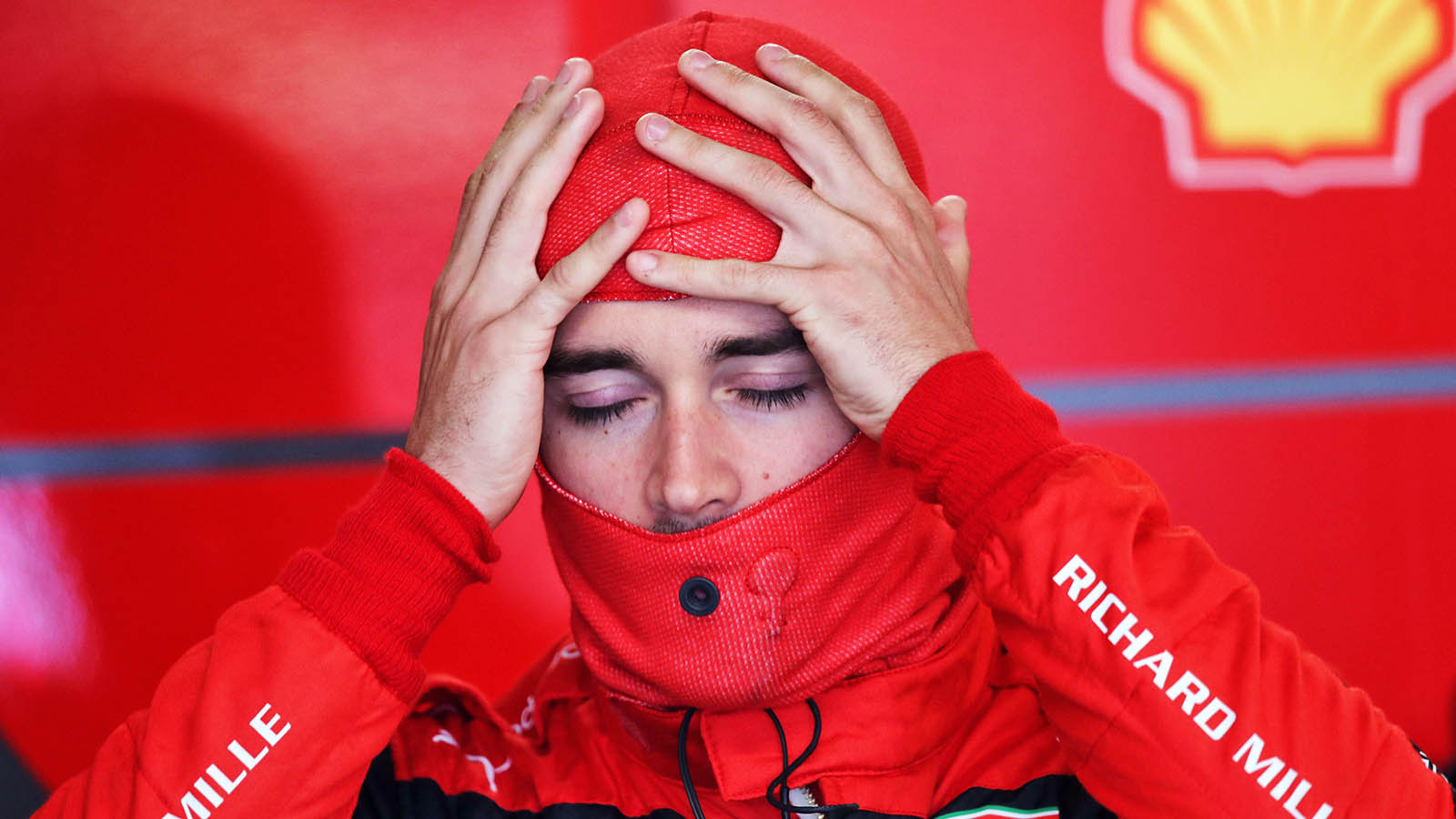 Charles Leclerc was given plenty of prior notice that a painful grid drop was going to be coming his way at the Canadian Grand Prix.
Leclerc's very promising start to the season continued to unravel during Round 8 of the F1 2022 season as his engine went up in smoke when tackling the mean streets of Baku.
Max Verstappen has then since added a lot of salt to Leclerc's wounds, not only winning the Azerbaijan Grand Prix but by also emerging victorious at the next round in Canada whilst Leclerc, with new engine fitted, had to scrape and claw his way to P5 after being slapped with a engine penalty.
But Leclerc's grid drop in Montreal was far from a last-minute decision by Ferrari, as explained by team boss Mattia Binotto.
Happy #NationalSelfieDay, team!

Help us to celebrate by dropping your best Ferrari-inspired selfies in the replies 🤳⤵️#essereFerrari 🔴 pic.twitter.com/PBT3xUOW55

— Scuderia Ferrari (@ScuderiaFerrari) June 21, 2022
"It's something we decided very soon after Baku, so it's something he was aware of for many days," Binotto said, as quoted by The Race.
"So he had time to digest and be prepared for the race weekend.
"He was focusing on his race weekend knowing that he would have started from the back of the grid.
"Even his Friday programme, Saturday programme was focused on the high-fuel runs, just to make sure that he was prepared for the race itself."
Binotto highlighted that patience was key for Leclerc given his predicament of having to start from the very back of the grid and how easy it is to be too aggressive when trying to carve a way back through the field and towards the podium positions.
"The race would require a lot of patience, which I think has been the case," Binotto added.
"Sometimes you would like to overtake, but cannot, maybe because there is a DRS train or because your tyres are worn.
"But finally, limiting the damage, starting from the back, finishing fifth, it's still a good race result.
"And now we've got fresh power units for the next races certainly, and we've got four races to the summer break.
"It'll be important for him where he can attack and try to recover some points if he can."
Leclerc certainly has some recovery operation ahead of him. He is 49 points behind World Championship leader Max Verstappen, who has put together a mighty run of five race wins in his last six Formula 1 races.