'Charles Leclerc knew what he was doing as he held up Sergio Perez'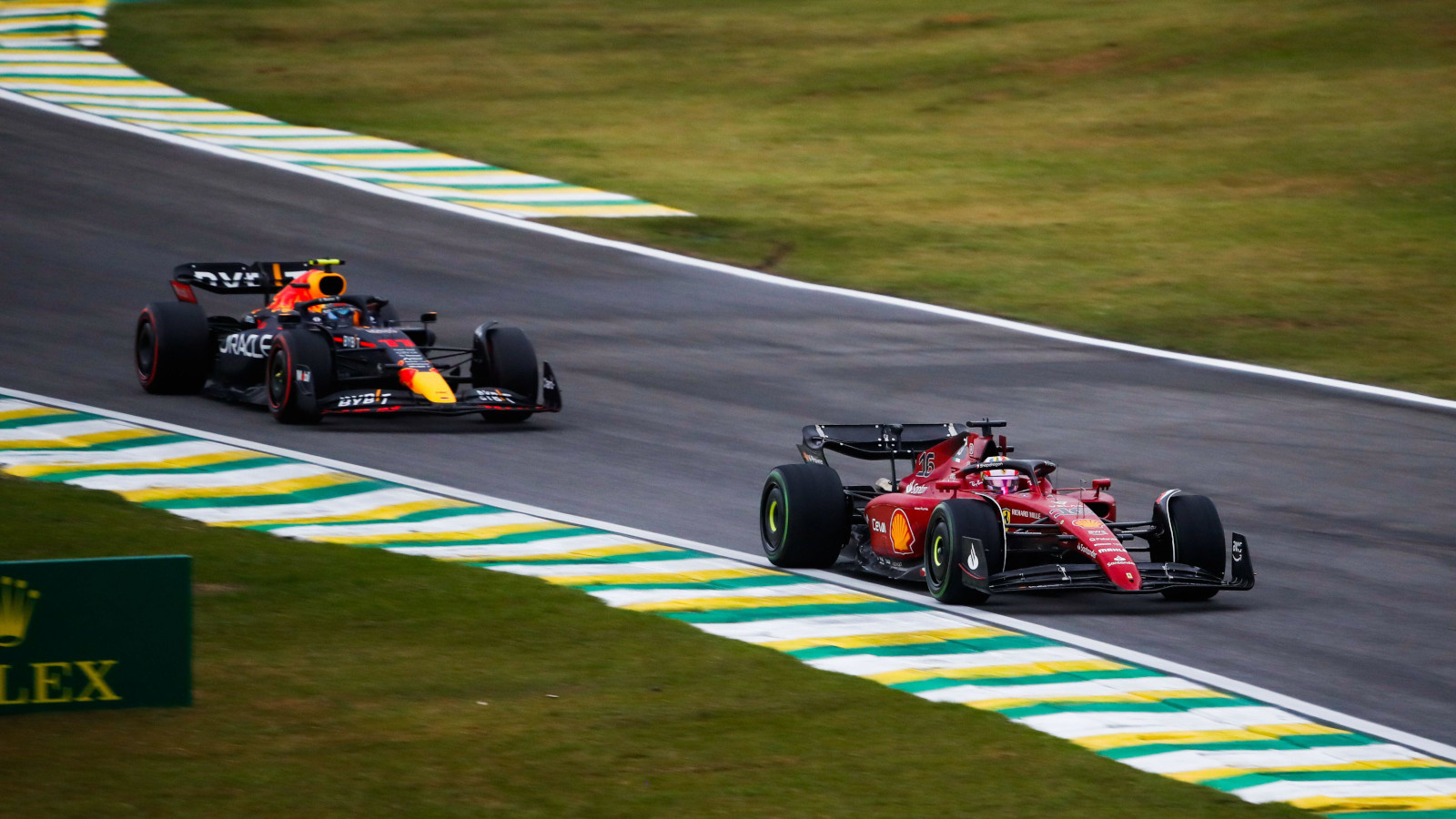 DTM driver Thomas Preining reckons Charles Leclerc knew exactly what he was doing when he held up Sergio Perez early in Q3 for the Sao Paulo Grand Prix, both drivers putting in a slow opening gambit at Interlagos.
With rain threatening as Friday evening's qualifying went into its final session, Ferrari opted to split their driver strategies and sent out Leclerc on a set of intermediate tyres.
It was the wrong call as the track remained dry, the Monégasque driver frustrated with yet another poor strategy call.
He then went on to frustrate another driver, Perez, who was on the soft Pirellis but could not do anything about it as he had Leclerc ahead of him, the Ferrari driver on a hot lap but a very slow one.
Perez qualified down in ninth place and blamed Leclerc.
"It was very clear he was too slow on the inters on the out-lap and I thought he was going to box," he said.
"It was quite obvious to me he would box and get onto the slick tyres, but then he just stayed in front and I did my lap just behind him and unfortunately that meant I have lost too much."
He added he did not "know what Leclerc and Ferrari were doing".
Preining, however, reckons Leclerc at that point knew exactly what he was doing by holding up Perez.
The DTM driver told ORF: "He's a professional, he knows what he's doing."
Meanwhile, Red Bull motorsport adviser Helmut Marko had a little dig at Ferrari for their antics, Friday's botched strategy not the first blunder to come from the pit wall this season.
"We assumed Leclerc would come back in on intermediates after his first lap," he said, quoted by F1-Insider.
But Marko conceded with a smile: "You can't just rely on what Ferrari are planning…"
While Leclerc fumed at Ferrari with a sarcastic "beautiful, f***ing beautiful", former F1 driver Damon Hill questioned the Scuderia's mindset.
"They've got to get themselves together coming off the back of that one," said Hill.
"And it's very difficult to actually stop the panic sometimes in the rank, because they now know this is not the first time and it's been a story of their season.
"And now they are going to go into tomorrow and they are probably thinking, part of them negatively thinking, 'what are we going to do wrong today?' Instead of thinking 'that's not what we do, we're a professional team, we know the routine'."
Leclerc will line up 10th on the sprint grid, Perez one place ahead in ninth.
Read more: Winners and losers from Sao Paulo Grand Prix qualifying