Charles Leclerc urged to leave Ferrari and replace Lewis Hamilton at Mercedes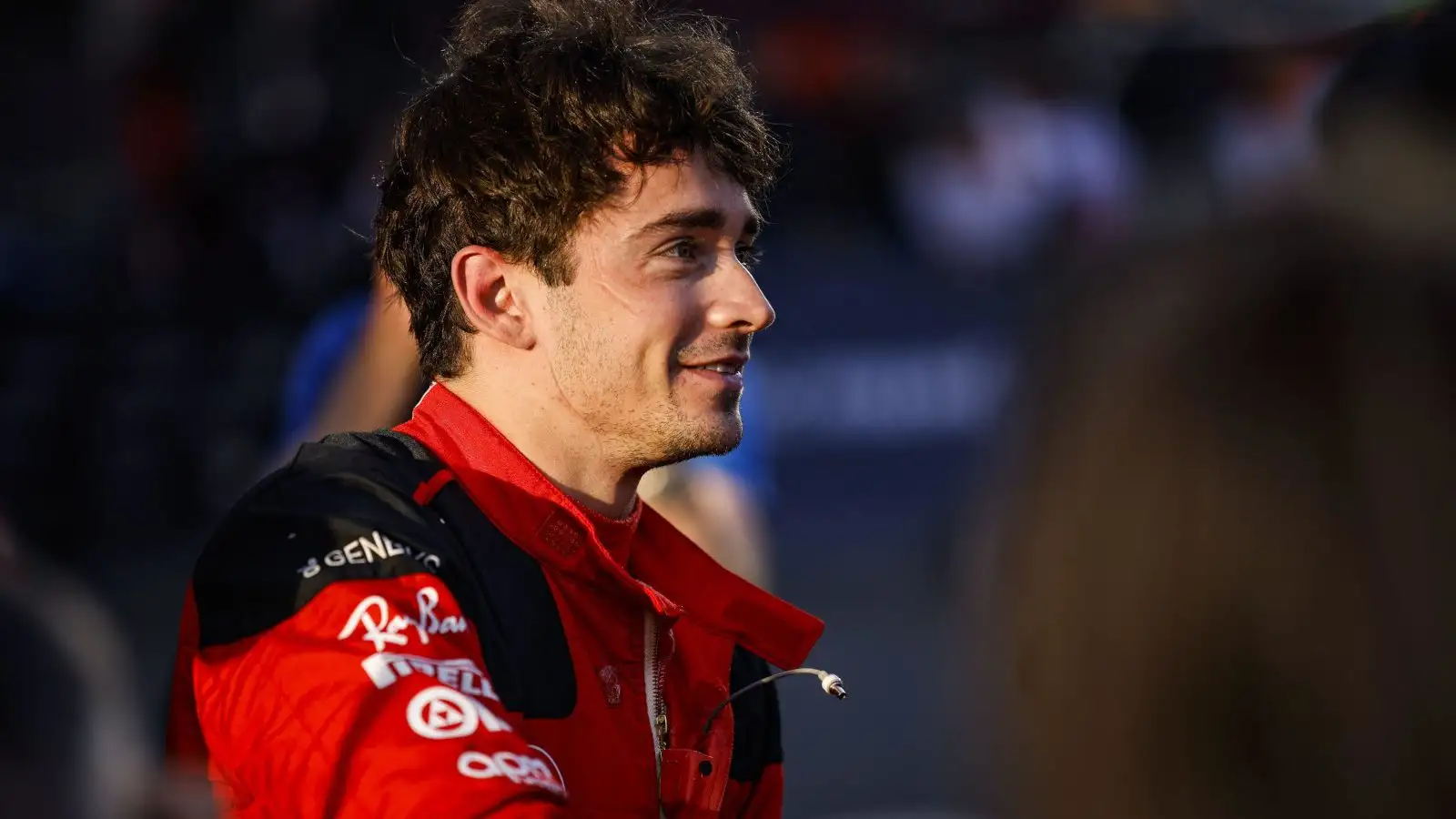 A respected F1 pundit believes Charles Leclerc should make the switch to Mercedes, if there's any foundation at all to recent rumours.
Recently, rumours swirled that behind-the-scenes discussions were taking place for Charles Leclerc to make a sensational switch to Mercedes in place of Lewis Hamilton, with the seven-time World Champion moving the other way to take a seat at Ferrari.
But the rumours were shot down during the Monaco Grand Prix weekend, with all the involved parties ruling out the move was on the cards, with Hamilton and Mercedes boss Toto Wolff revealing that contract negotiations for renewal are almost done.
But, if there is any opportunity whatsoever for Leclerc to move across to Mercedes and leave Ferrari, former F1 racer turned broadcaster Marc Surer believes the Monegasque driver should jump at the opportunity.
"He has to say yes," Surer explained in an interview on the Formel1.de YouTube channel.
"It's a bit muddled with Ferrari at the moment. There's no ray of hope either. If he gets a chance, he should switch teams. That would certainly do him good."
Ferrari's performance makes Charles Leclerc drive faster than the car can
According to Surer, Ferrari's loss of top-level engineers such as David Sanchez, moving across to McLaren, as well as Laurent Mekies' departure for AlphaTauri, comes after former team boss Mattia Binotto handed in his resignation at the conclusion of the 2022 season.
"Why should it get better?" Surer questioned.
"A new opportunity with Mercedes [for Leclerc] would be ideal for him. Maybe it would be a bit calmer then. Although driving next to [George] Russell, you can't speak of calm!"
PlanetF1.com recommends
Charles Leclerc provides update on Ferrari talks after Mercedes rumours
Toto Wolff hits out at 'placed' Lewis Hamilton to Ferrari rumour
Surer believes that Leclerc's high-profile errors, such as crashing out of qualifying in Miami or from the lead of last year's French Grand Prix, are caused by pushing too hard to make up for the machinery's performance deficit to the likes of Red Bull.
"The problem is that Leclerc often drives faster than the car can," Surer said.
"And then it's always on the edge of a knife, always just before [losing it]."
"I think that's what happened at Le Castellet last year too, that under pressure he just wanted to get more out of it than was possible.
"Then, at some point, the mistake came. And that's dangerous because, at some point, he has to have a car with me where he can take it easy and still win. But he hasn't at the moment."