Leclerc won't be taking as many risks in Monaco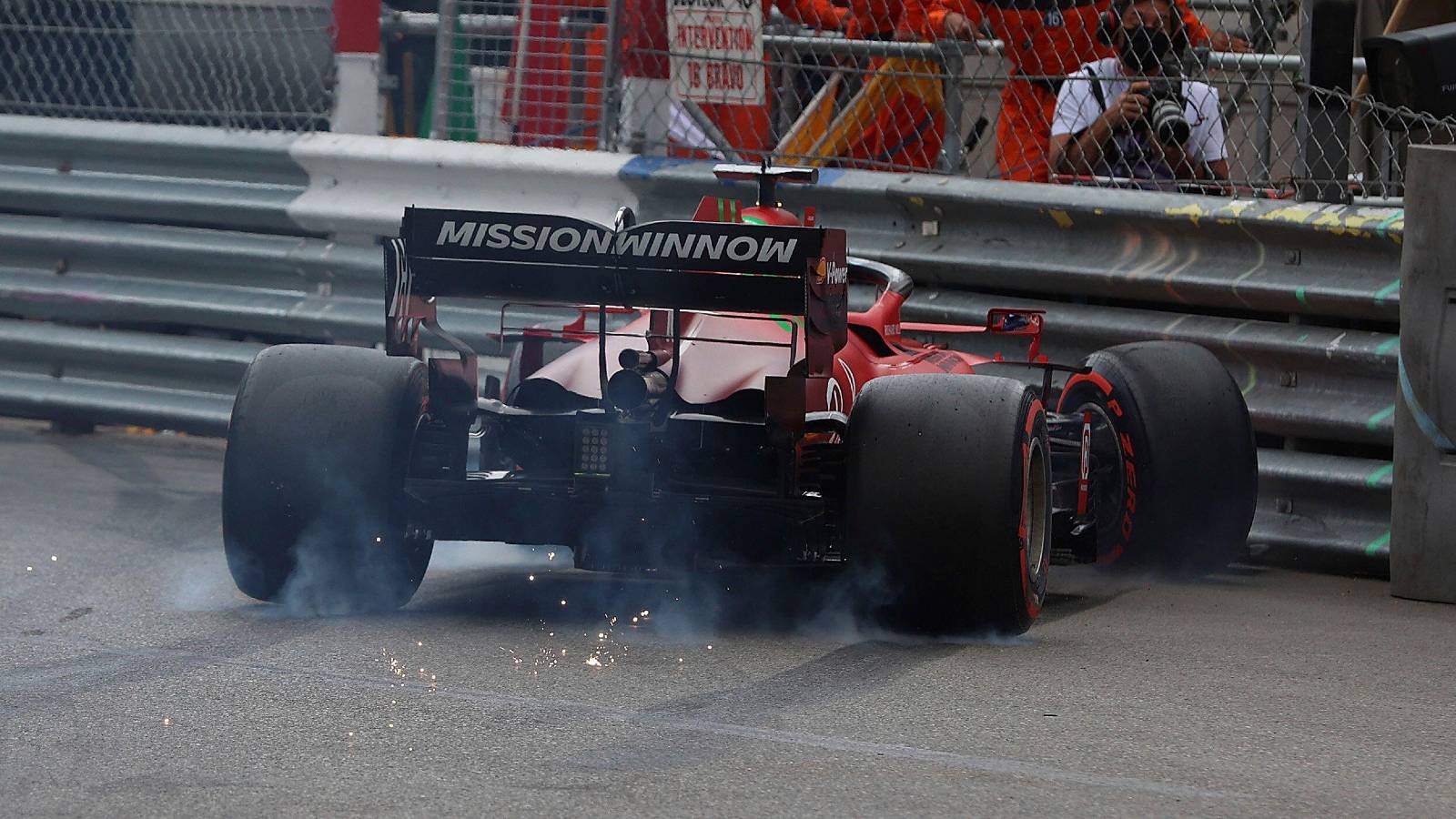 Charles Leclerc spoke of the value of caution as he heads into the Monaco Grand Prix looking to get his title challenge back on course.
Last time out at the Spanish Grand Prix, it was a heartbreaking example of how a Formula 1 race weekend can go from almost perfection to disaster for a driver in an instant.
Leclerc dominated the practice sessions, took pole and was comfortably leading the Spanish Grand Prix in the upgraded Ferrari F1-75, seemingly well on his way to a victory that would cap off a dominant weekend.
Disaster struck though when the turbo and MGU-H in his Ferrari power unit let go, meaning it was a DNF for Leclerc, while title rival Max Verstappen went on to win his third race in succession and replace Leclerc as the Drivers' Championship leader.
Now the 2022 season moves on to Monaco, Leclerc's home race, but one where he has never made it to the chequered flag in Formula 1.
Last season he put the Ferrari on pole, quite the achievement in a car which was not a consistent contender for poles or wins.
Leclerc explained that this lap took a lot of risk though, evident when he crashed later in Q3, bringing the session to an end and later costing him the chance to start the race.
Asked by L'Équipe if coming to Monaco in 2022 as a favourite for victory changes his approach, Leclerc replied: "Of course it will. Last year, I took a lot of risks. I knew I needed a miracle to get to the front row."
To that point, with Leclerc now in a position to challenge for the title, while he will give it his all to win his home race, he said he has learned that risk is not always the correct approach.
Asked to choose, the title or winning in Monaco, Leclerc responded: "I'm going to do everything I can to win and not leave anything on the table, but I've learned, sometimes there are situations that require more caution."
Although expectations are greater this year, Leclerc does not feel as though the pressure has increased.
Instead, he explained that he took a "step back" this season, for Monaco trying to put the size of his home nation into context.
"Not really," said Leclerc when asked if he feels more pressure.
"Obviously, I am aware of the expectations but this season I decided to take a step back. In Monaco, even if I remain the same person, and apart from the big events it's like a small village."
Ferrari's fragility costs Leclerc title lead
Ferrari looked so strong at the start, but now it looks like it is coming apart for the Scuderia.