Leclerc 'loves' direction 2022 cars have gone in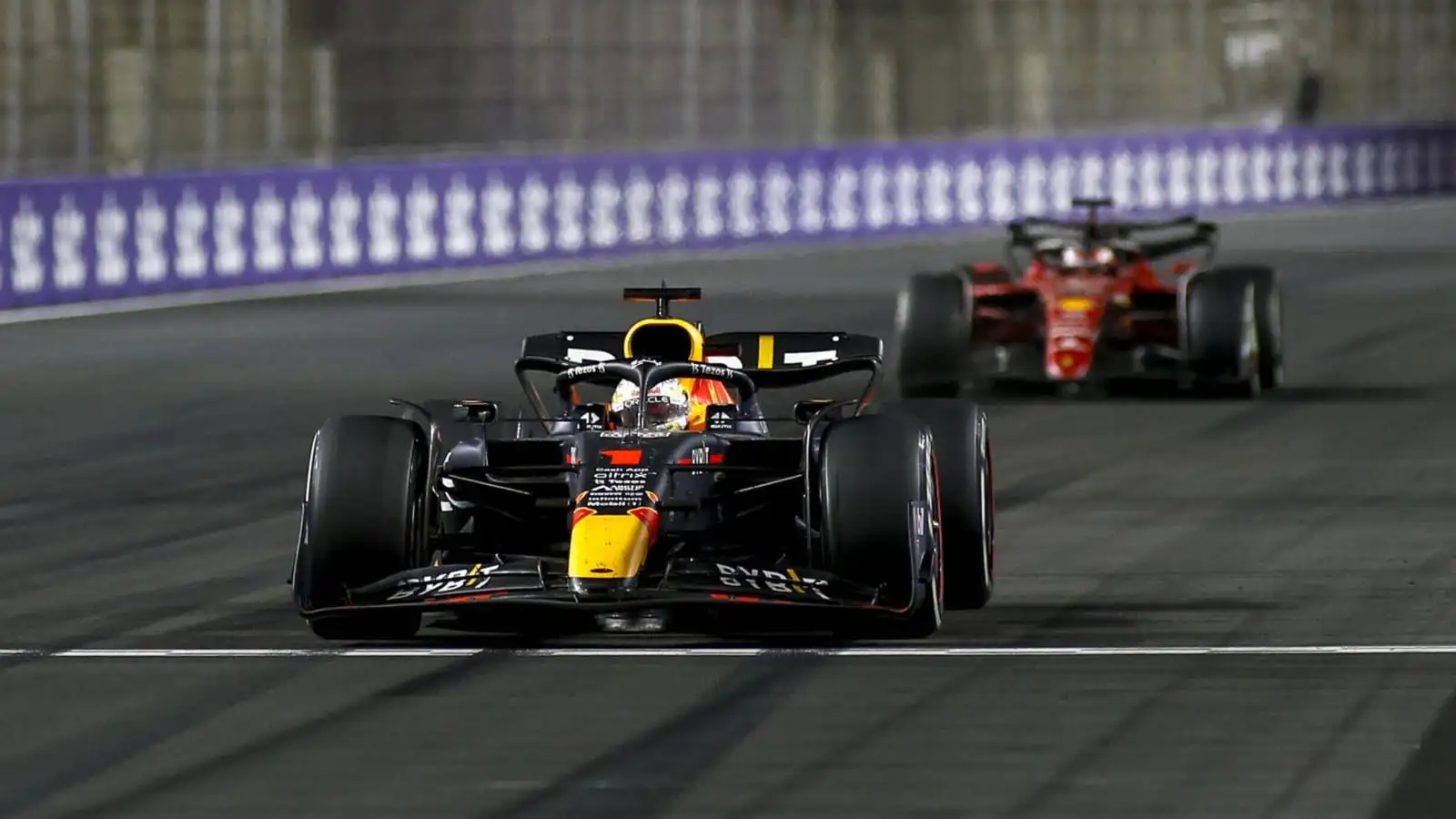 Ferrari's Charles Leclerc is delighted with the improvement when following and battling other drivers in the new 2022 cars.
Formula 1 designed all-new regulations for the 2022 season, designed to ensure drivers would no longer lose as much performance when they were behind another car.
And while the 2022 campaign is only two races old, so far it seems these updated cars are delivering on their intended goal.
Leclerc himself has been a key player in proving this, with he and Max Verstappen engaging in fantastic duels as they pushed for the win in Bahrain and Saudi Arabia.
So far it is one apiece, Leclerc managing to withstand Verstappen's attack in Bahrain before the Dutchman got the better of Leclerc in Saudi Arabia to snatch the win late on.
But results aside, Leclerc focused on what he feels is a major improvement when it comes to battling on track.
"Last year, you didn't really know what balance you would get going into a corner and that would make it very difficult for our confidence to follow anyone, you would lose so much grip," said Leclerc, quoted by GPFans.
"It's definitely a step in the right direction and I love it. I think for racing it is great.
"When Max overtook me [in Saudi Arabia] at first I thought my race was not over, I never give up, but I thought at this point it would be very difficult for me to stay behind and I was very surprised I could actually stay there. It was nice."
Pirelli also introduced new 18-inch tyres for the 2022 campaign with Leclerc talking up the hard C2 tyre used in Saudi Arabia – a compound he said was allowing drivers to push hard but retain the performance needed to stay close to those ahead.
"I am really enjoying it, that's for sure," said the Monegasque driver.
"I think Bahrain is one of the easiest tracks to fight on the calendar.
"I think in Saudi Arabia we were also helped by those hard tyres. I think everyone felt quite good with them and they are good tyres to push on and actually it was allowing us to follow very closely."
Next up is the return of the Australian Grand Prix at Albert Park, the circuit having undergone a major revamp which is expected to shave around five seconds off the previous lap time.
Gené: 'Leclerc 2.0 is less emotional'
Marc Gené says a new and improved Charles Leclerc is on the grid this year.