Charles Leclerc responds to Mattia Binotto sacking rumours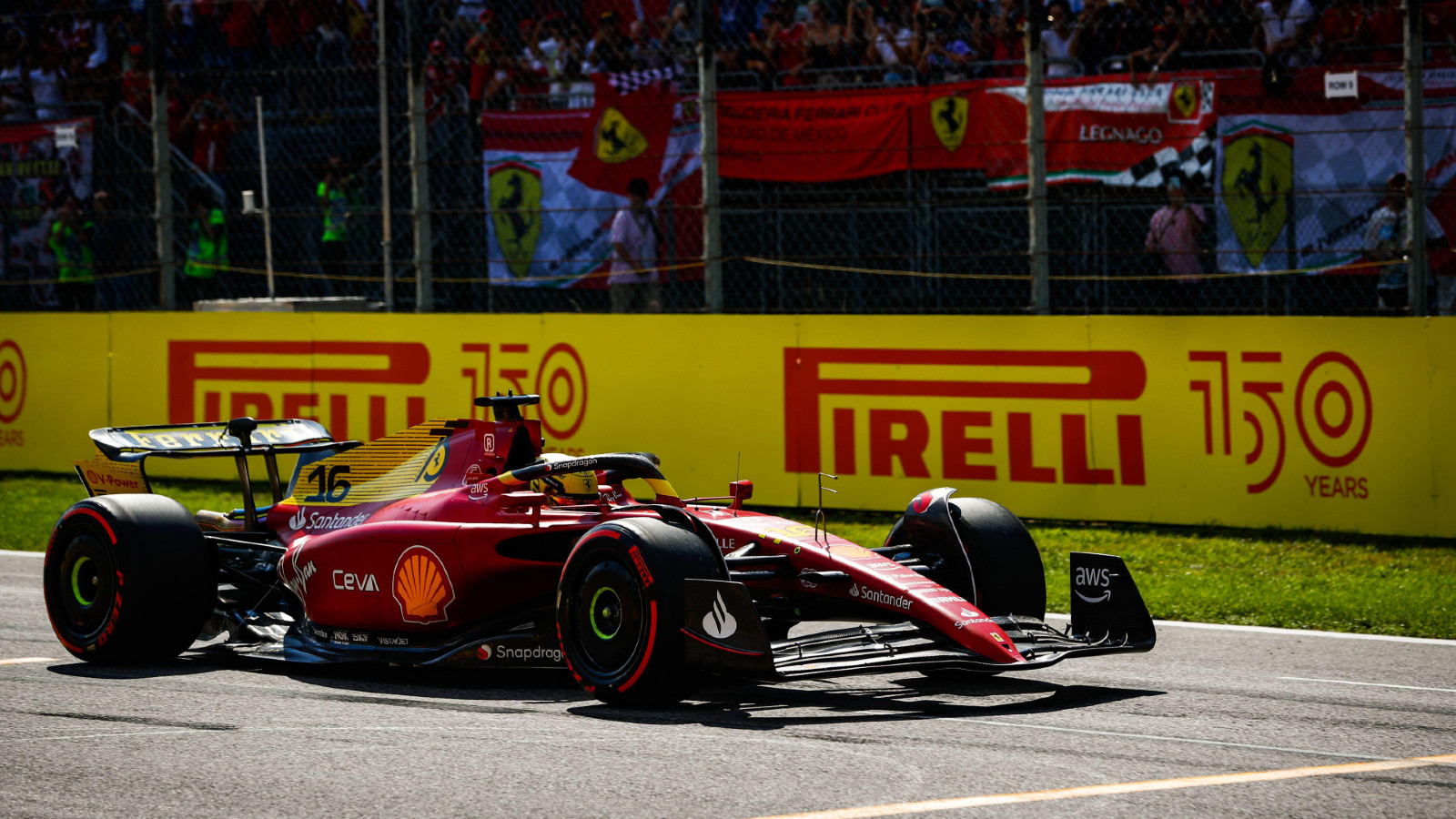 Charles Leclerc will not be drawn into speculation about Mattia Binotto's future at Ferrari as rumours swirl about potential changes after 2022.
All eyes are on Ferrari for this weekend's action, with the Scuderia coming under intense scrutiny in their home race at Monza.
While the performance of the F1-75 is enough to allow Leclerc and Carlos Sainz a chance to fight for victory at the Italian Grand Prix, the team's overall performance this season has seen their title bid crumble away against the juggernaut of Red Bull and Max Verstappen.
As a result of that performance, which has not been helped by several strategic errors and a lack of operational sharpness, there has been plenty of media speculation about the future of Binotto as team boss and whether Ferrari chairman John Elkann could make changes for next season.
Leclerc, as the driver who has seen his title bid fall away due to these issues, was asked about the difficulty in dealing with the rumours as they headed to the pressure cooker of Monza to face the tifosi.
"There are always rumours around a Formula 1 team and especially with Ferrari," Leclerc told media about the situation.
"I think what is most important in those moments is not to get distracted with whatever is being said around.
"We are very united as a team and I think we need to keep on going like this."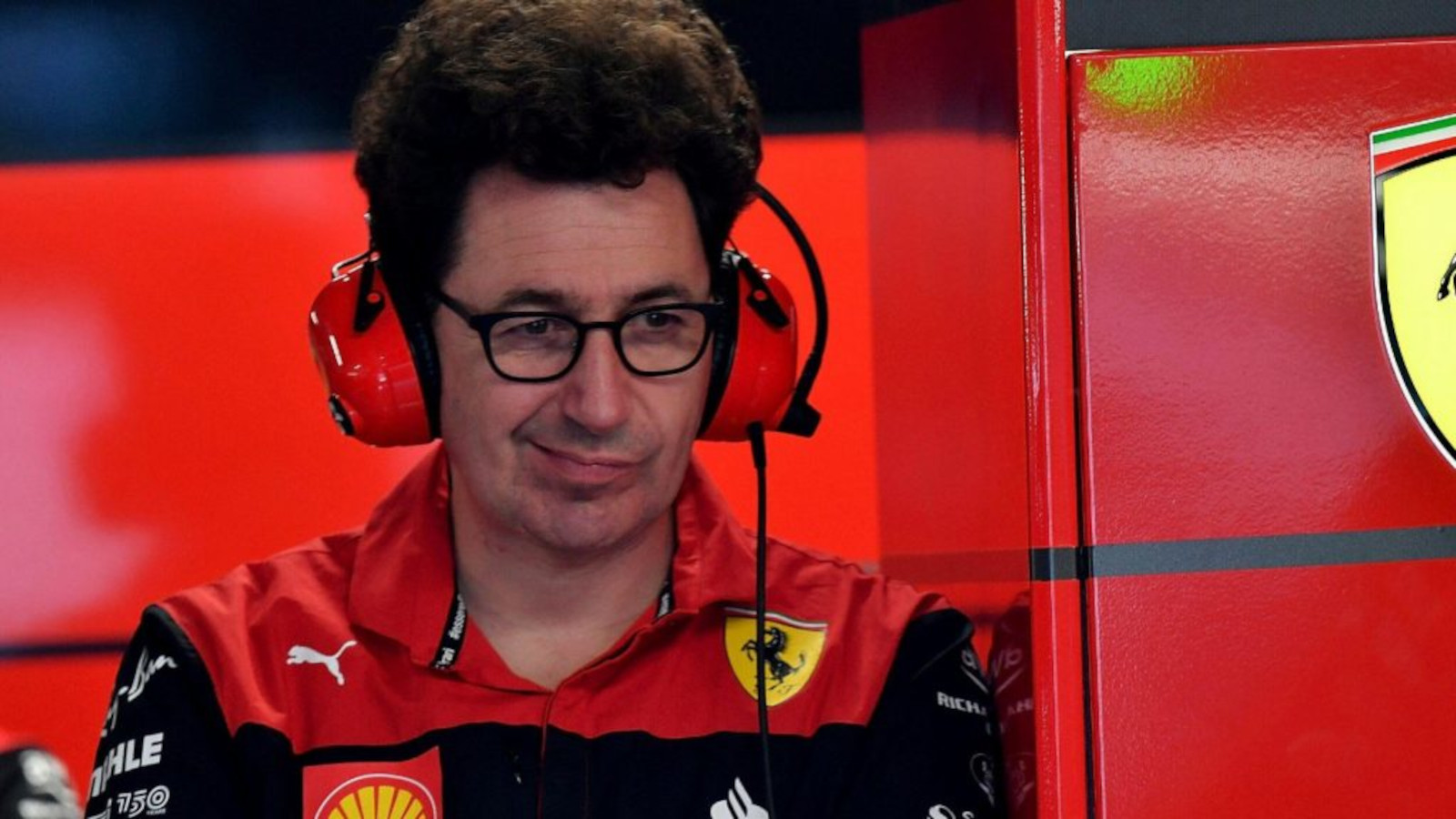 Leclerc pointed out Ferrari's rise in performance compared to 2021, a winless season for the Scuderia, and said the overall momentum of the team is going in the right direction.
"We've shown we've been great from last year to this year doing this type of performance," he said.
"We need to keep working in that direction. Obviously, taking off all of these outside rumours, I didn't hear that one in particular, but obviously we just have to focus on our own job."
Former Ferrari drivers weigh in on rumour mill
Sitting alongside Leclerc were former lead Ferrari drivers Fernando Alonso and Sebastian Vettel, who both offered their insight into how they dealt with rumours of their bosses being fired.
During Alonso's tenure at Ferrari between 2010 and 2014 it was Stefano Domenicali in the spotlight, the Italian offering his resignation in early 2014 when the F-14T turned out to be less than competitive.
"At least in my case, I never paid too much attention to rumours," Alonso said.
"So all these things when you are at Ferrari…when you're in Formula 1 in general you have to perform – if not, things will change. It's the same for drivers, mechanics, designers and bosses. There's a huge pressure. This is not a charity event. This is professional sports."
For Vettel, his arrival at the Scuderia coincided with Maurizio Arrivabene's promotion to team boss – the pair worked together until Arrivabene was replaced by Binotto at the end of 2018.
"I think when you race for Ferrari at Monza, in Italy, then you will be confronted with rumours," Vettel commented.
"But like Fernando said, rumours are rumours. I haven't heard that particular rumour but I think it's probably something you have to deal with when you are racing for Ferrari in Italy.
"But equally, in two weeks' time we will be somewhere else and you have to deal with it less. Rumours are there but as I said, I don't know anything right now."