'Charles Leclerc doesn't have maturity nor consistency to win World title'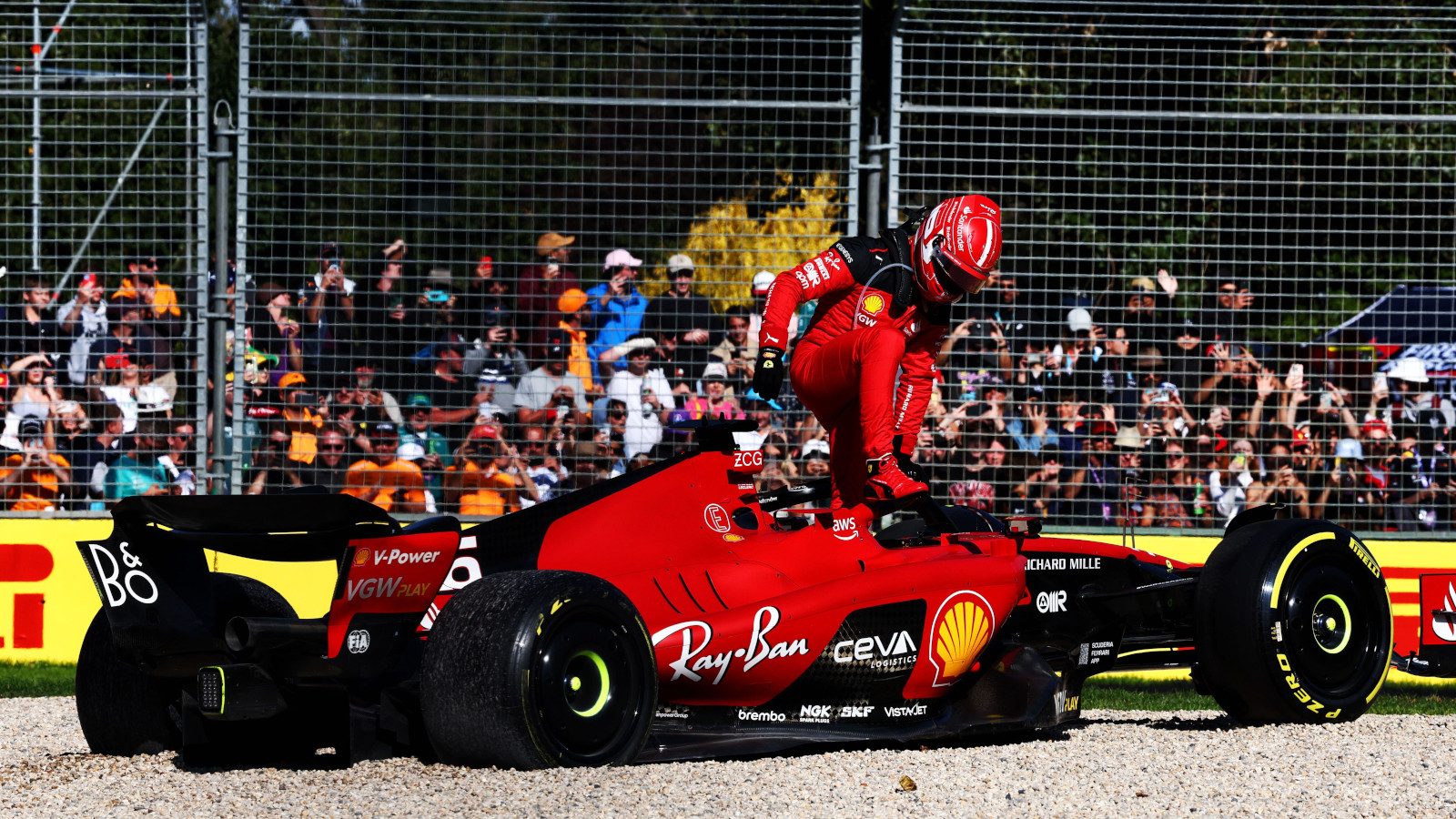 Ralf Schumacher has delivered a damning assessment of Charles Leclerc who he says "doesn't have the maturity" and is "not consistently good" enough to win a World title.
Hampered by an off-the-pace Ferrari that is unbalanced and unpredictable, Ferrari have struggled to reach the podium this season with just one top three result from five races.
That blame, though, doesn't rest solely with the car with Leclerc and Carlos Sainz racking up the error count. But while Sainz is amassing penalties, two in three races, Leclerc's crash count is on the rise and up to four.
The drivers were fifth and seventh at the Miami Grand Prix, neither Sainz nor Leclerc able to improve on their grid positions.
"Ferrari once again fell short of expectations," the former F1 driver turned Sky Deutschland pundit said in his post-race column. "Ferrari has given me a very decent impression since Fred Vasseur took office. A lot has happened there.
"I see the biggest problem is the drivers. For me, Charles Leclerc and Carlos Sainz are not consistent enough."
PlanetF1.com recommends
Charles Leclerc reveals pre-race injury after two crashes in two days
Carlos Sainz describes 'slap in the face' feeling with Ferrari speed drop-off
Schumacher was particularly brutal in his assessment of Leclerc.
Five races into the new season, the 25-year-old is down in seventh place in the Drivers' Championship with 34 points, 85 behind Max Verstappen and he's showing absolutely no signs of being able to close the gap.
Leclerc's error count for the season is mounting with two crashes at the Miami Grand Prix weekend following on from his Australian GP DNF and Baku qualifying crash. That both Miami crashes happened at Turn 7 had the driver declaring it was "unacceptable" but that he'd been pushing hard because of an aggressive set-up.
"I think I put myself also in a difficult situation because I wanted a very aggressive set-up for qualifying, knowing that this was a set-up I will need to extract the most out of the car," he said.
"I wanted that car to be very tricky because I knew that's the way you need to drive this car but it was too much."
Schumacher isn't impressed, saying Leclerc "himself has said that, against the advice of his engineers, he mistuned the car.
"With his mistakes, he shows that he either doesn't have the maturity or maybe at the end of the day he's not consistently good to drive a World Championship for Ferrari. At the moment this is not the case."
As for Sainz, the Spaniard has yet to feature on the podium but is still 10 points ahead of his team-mate in the standings.
Schumacher, though, reckons he let himself down in Miami with a penalty for speeding in the pit lane.
"Sainz drove into the pit lane too quickly," he said. "To be honest, the Ferrari team is currently doing a better job than both drivers."