Charles Leclerc will 'fancy himself' against Max Verstappen again for F1 2023 title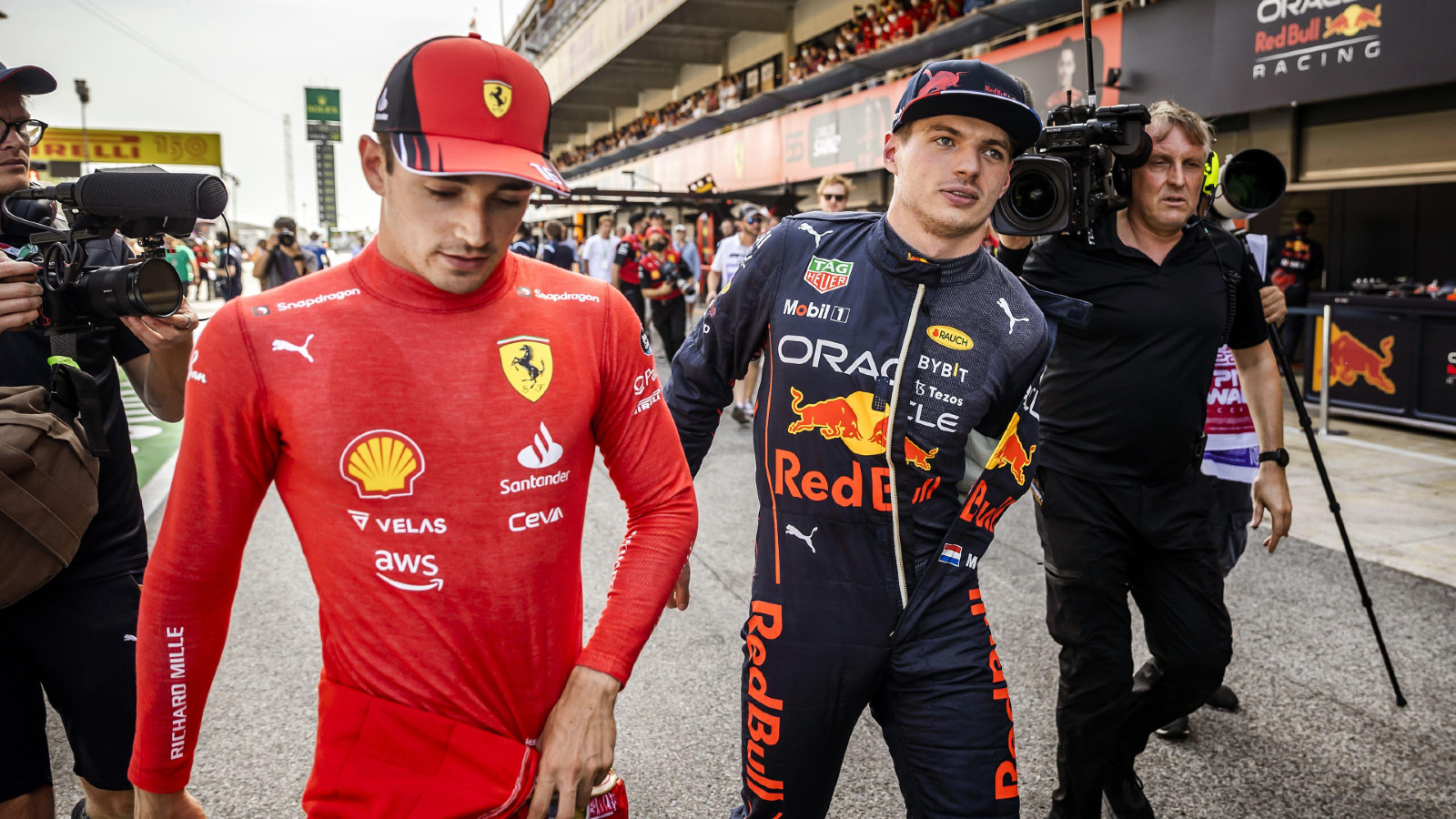 Formula E driver Sam Bird believes Charles Leclerc will be backing himself for glory in 2023, if he is given the machinery to fight Max Verstappen.
The 2022 season looked at the beginning like it would be a straight duel between the Ferrari and Red Bull drivers, having shared the opening four race victories of the season in cars which looked well-matched against each other.
But a series of strategic and driver errors, including from Leclerc himself, throughout the year at Ferrari would slowly wipe out any chance of the Monégasque driver fighting for his first title, despite taking nine pole positions in the season – more than any other driver.
Leclerc went on to take three victories in 2022, compared to an all-time record 15 for Verstappen in his Red Bull, a feat which Bird says he "can't see happening again", but that will not stop the Ferrari driver from believing he can take the fight to the two-time World Champion in 2023.
"Every team would love to get the services of Charles Leclerc. Of course they would. I mean, he's one of the best drivers on the grid," Bird said on the BBC's Chequered Flag podcast.
"He would dearly love for Ferrari to come out the traps next year with a car that can fight Max Verstappen, because Charles Leclerc will fancy himself against Max Verstappen.
"He will be going into the winter thinking, 'I didn't have the car, they didn't give me the car, and if they give me the car, I'll fight this guy, and we'll go head to head.'"
Can Charles Leclerc make an extra step up in 2023?
Leclerc was pragmatic about how his 2022 eventually panned out, saying at the FIA's Prize Giving Gala back in December: "Obviously we've seen the images, quite a lot of frustrating moments, but also some some very good ones.
"Obviously, we cannot forget from how far we've come. 2020 and 2021 had been two very difficult years for the team, but we kept pushing and it's still great to finish second this year.
"We didn't quite make it, but we'll work harder than ever to try and challenge the Red Bull guys for longer next year and hopefully, come back on top."
His prowess over one lap in Formula 1 is beyond question, but he as much as anyone will want to convert his qualifying speed into race victories much more often next season – with 18 career poles but five career wins to his name.
In being reunited with former mentor Frederic Vasseur at Ferrari, who took over from Mattia Binotto as the Scuderia's new team principal, he will have someone at the team who knows how to get the best out of him.
But key to success for both driver and team next season will not be in one-off performances, but in their consistency over Formula 1's longest ever calendar.
If Leclerc and Ferrari can bring that to their arsenal alongside a quick car in 2023, they should mount a much stronger title challenge.
Read more: Christian Horner bemoans 'painful' wind tunnel penalty for Red Bull