Leclerc/Max battles 'a little bit less aggressive than normal'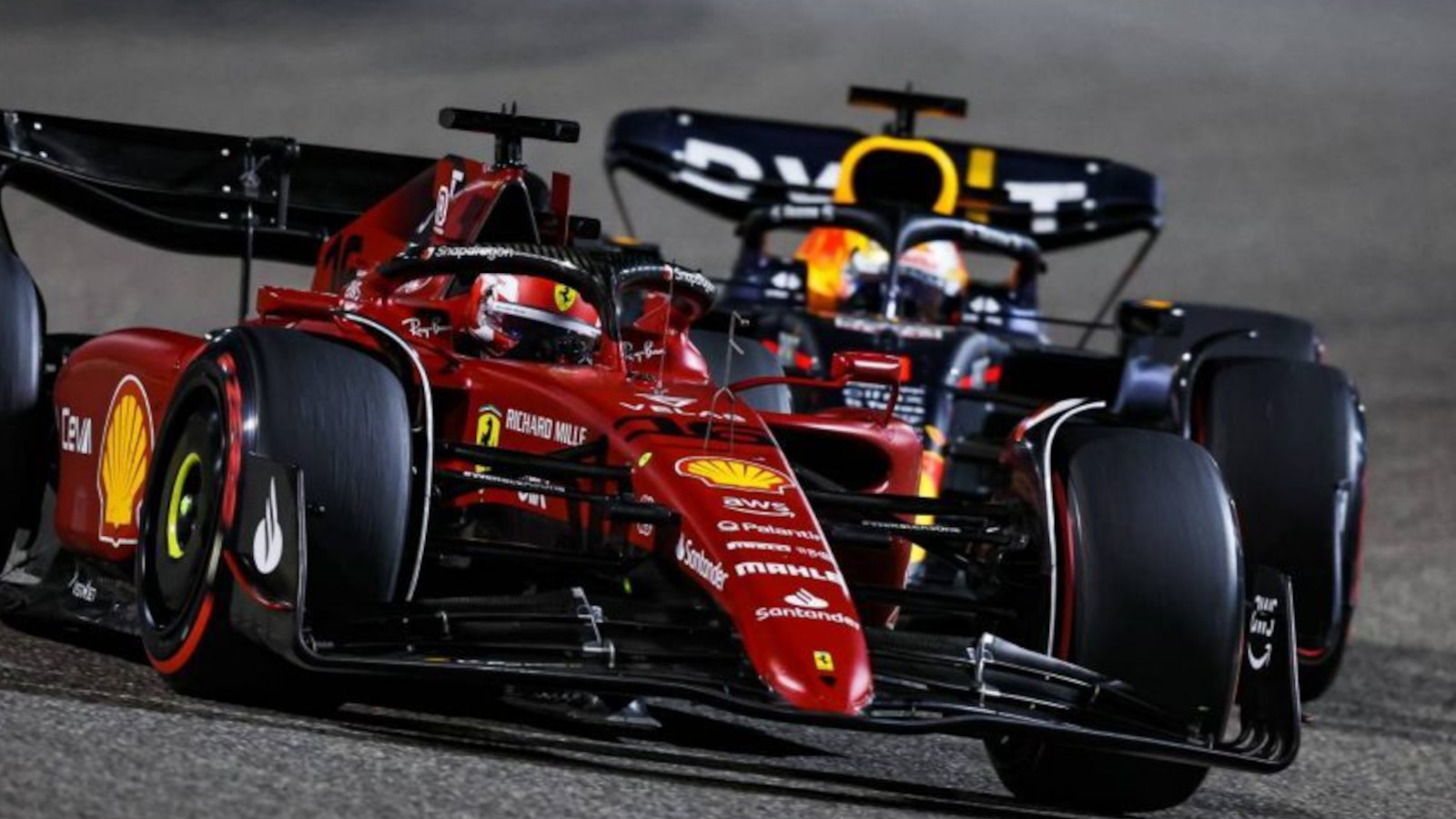 Charles Leclerc believes his tussles with Max Verstappen during this year's championship have been a "little bit less aggressive" and a lot more respectful compared to yesteryear.
Rivals since childhood, Leclerc and Verstappen's rivalry has carried through to Formula 1 with the two going wheel-to-wheel for this year's World title.
Their latest action came at the Austrian Grand Prix where Leclerc overtook Verstappen three times on his way to victory, none of those battles over the line.
It was a sharp contrast to their 2019 Austrian Grand Prix fight in which Leclerc felt Verstappen had pushed him off track, and cited that as a reason to get his elbows out against the Dutchman in the very next race at Silverstone.
This year, the Ferrari driver says there is less aggression and more respect.
"The fight with Max, I love it," Leclerc said, quoted by Racer. "We've known each other for a very long time — it's always racing on the limit.
"You can argue this year is a little bit less aggressive than normal with the fights between us but we've grown throughout the years, we know each other's weaknesses so we know each other very well and that's what makes it exciting.
"But there is a lot of respect."
Charles Leclerc's race winning overtake on Max Verstappen 🔥 #AustrianGP pic.twitter.com/zg8YIrGq21

— Taylor (@TPowling_) July 10, 2022
The duo head into round 12 of the 2022 championship, the French Grand Prix, separated by 38 points in Verstappen's favour.
Leclerc's Austrian GP win allowed him to close the gap to the Dutchman, eking into his lead for the second race in succession.
Leclerc hailed Ferrari's recent upgrades, saying that while the car has not always achieved the results he would have wanted, Ferrari have pushed hard to develop a fast car.
"Quite a bit [of change since the last win] — we got a package in Barcelona, then we had another upgrade at Silverstone," he said. "And it always went in the right way.
"I think the performance has been great since Australia.
"But apart from Miami, maybe, where we were a little bit down compared to Red Bull, it's been strong in the last five races but we just couldn't put everything together.
"So it's great we are now finally having a normal race on my side.
"I think Barcelona was one of those races where we were very strong, Monaco we were very strong, but since those races it's been the first time when we were actually quite a bit quicker.
"It's not a surprise because we have been working very hard."
Charles Leclerc is a 'flawed magician'
There is no doubting Charles Leclerc is a supreme driver, but he is not without his flaws.