Leclerc predicts long title battle against Verstappen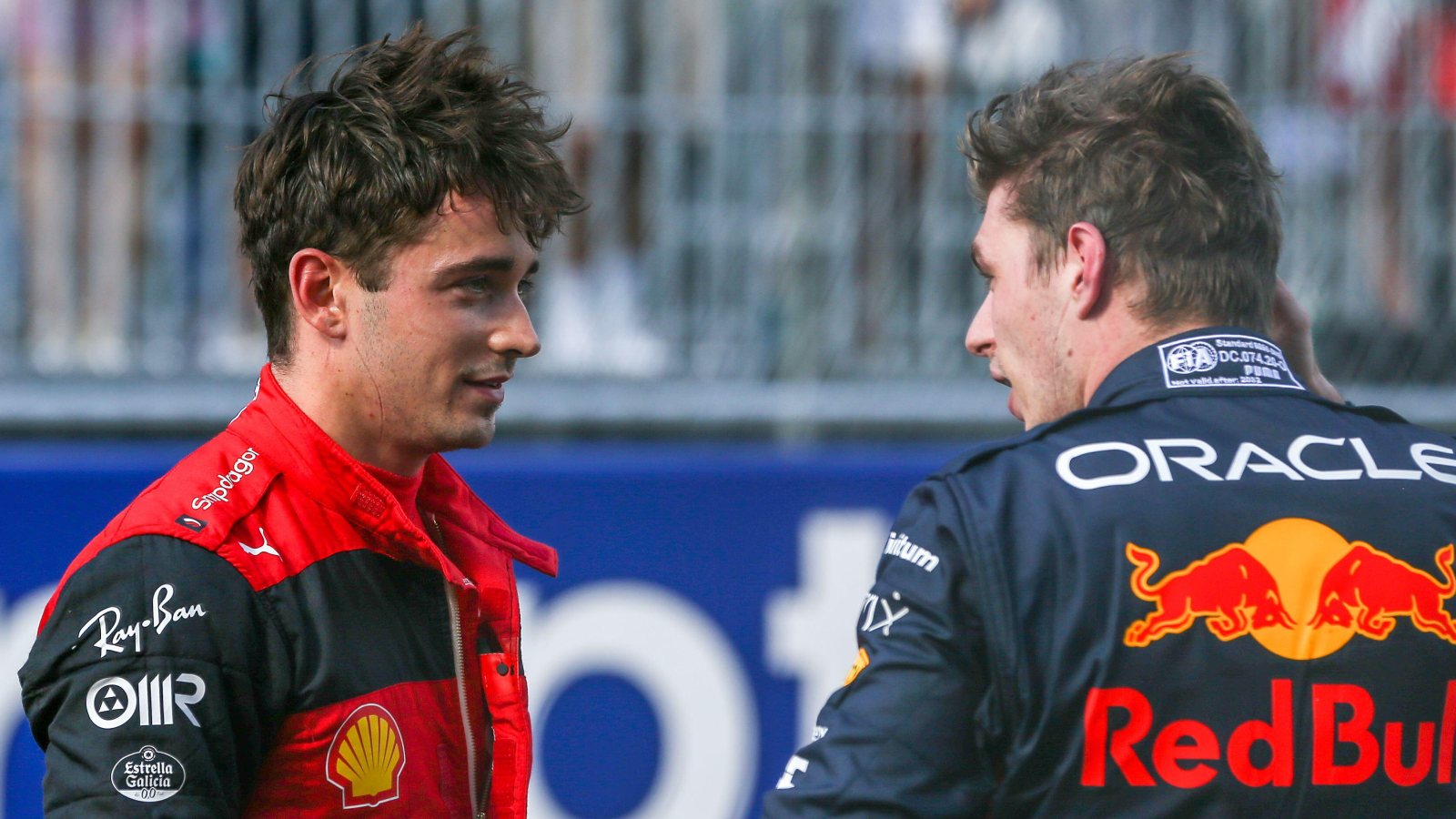 Charles Leclerc has predicted a long Championship battle between himself and Max Verstappen after losing out at the Miami Grand Prix.
Having secured pole, the Ferrari driver was unable to defend against the straight-line speed of the Red Bull and after seeing Verstappen overtake his team-mate Carlos Sainz, Leclerc may have thought it was only a matter of time until the Dutchman passed him as well.
The reigning World Champion did just that and it was not until a late Safety Car that his race win looked in any kind of doubt. With the cars bunched back up, Leclerc was able to apply some pressure and cut the gap between the two main title contenders to under a second, but the Red Bull eventually sped away once more.
After the race, Leclerc highlighted the Red Bull's ability to stabilise their tyres at a quicker rate than the Ferrari is able to.
"I'm disappointed," the 24-year-old told reporters in Miami. "I think we are very strong in terms of tyre warm-up so at the beginning of every race we are strong and also after the Safety Car restart on the hard we were very strong but after four, five laps they seemed to stabilise the tyres in a better window.
We would have preferred a step further but a double podium is still a good result 👊❤️ #essereFerrari 🔴 #MiamiGP @Charles_Leclerc @Carlossainz55 pic.twitter.com/L35aHWRUee

— Scuderia Ferrari (@ScuderiaFerrari) May 8, 2022
"There they are just quicker than us so it's very difficult to do anything. It's like this. We need to work on that. It's pretty clear what's going on and hopefully we will get better at it as quickly as possible."
With his win, Verstappen became the first driver to win back-to-back races this season and overtook Leclerc on the number of race wins so far this campaign but despite this, it is still the Ferrari man who tops the standings by 19 points.
Leclerc went on to predict a long Championship battle between himself and Verstappen and said they needed to take back the advantage "as soon as possible."
"It is going to be a long Championship," Leclerc said. "It seems that they had the upper hand for two weekends now, in race pace especially, and we need to take back the advantage as soon as possible."
Leclerc's team-mate Carlos Sainz ended P3 but with Sergio Perez crossing the line in fourth, it means the two constructors are separated by just nine points ahead of the Spanish Grand Prix in two weeks' time.
Leclerc respects Verstappen, for now
There is mutual respect between Charles Leclerc and Max Verstappen for now, but that could change as the fight for the championship this season.