Leclerc thinks title dream is over for Mercedes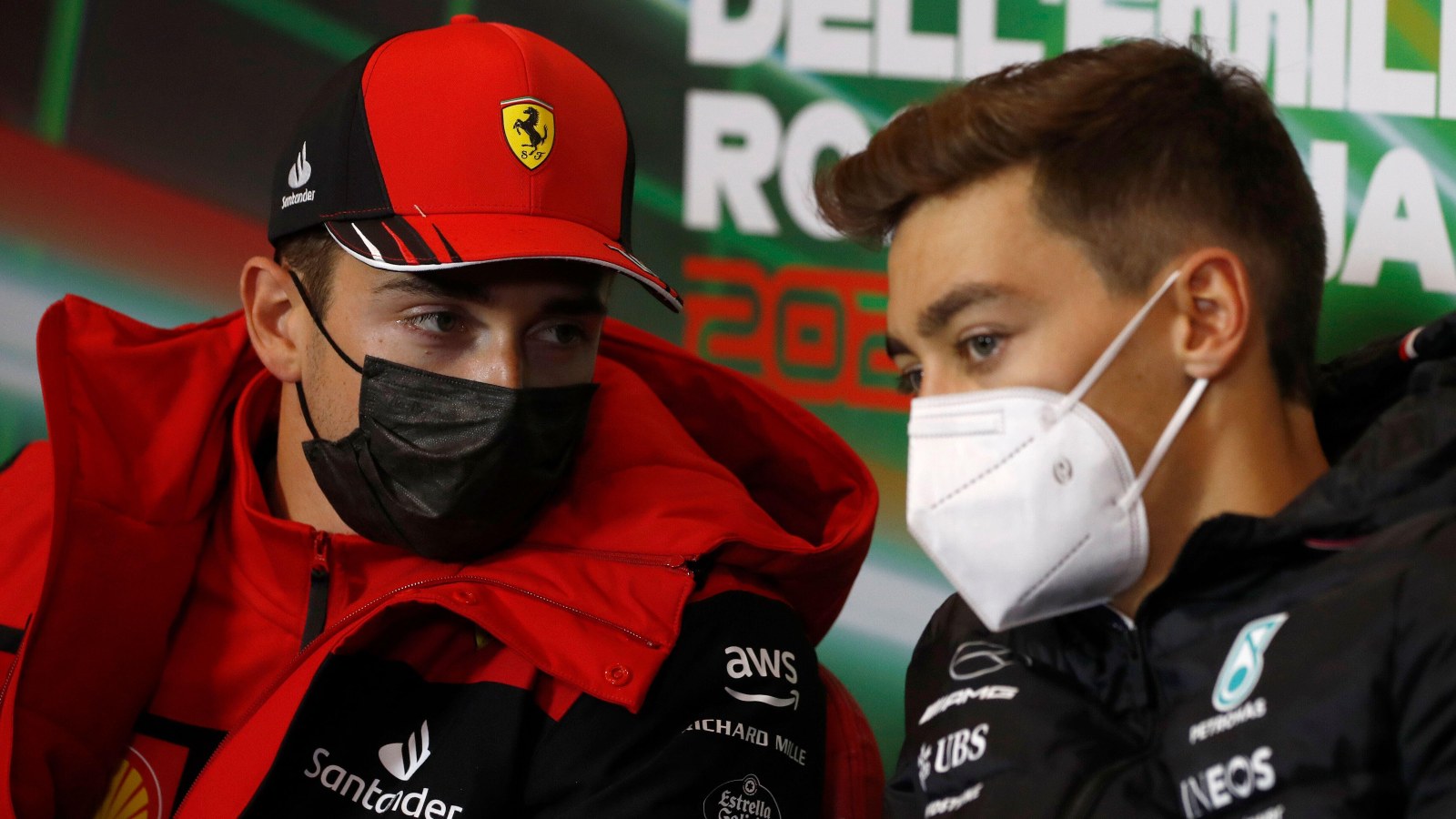 Charles Leclerc has said he thinks the World Championship may be a step too far for Mercedes this year but has predicted them to win races at some point.
Mercedes have looked well off the pace so far this campaign with their best result of third twice coming as a result of reliability issues in the Red Bull garage.
They occupy the third-place spot in the Constructors' Championship but with Red Bull and Ferrari clearly having a quicker car, they look unlikely to be able to mount a serious defence of their title.
That is also the opinion of Championship leader Charles Leclerc who admitted the world title may be beyond Mercedes this year but did predict them to win a race this season.
"I never write them off because they are such a strong team and they have showed it in the past," the Ferrari driver told CNN.
"But it is also true that they are struggling since the beginning of the season and they seem to have quite big issues that will require a bit of the time before they fix them. So I don't know. Maybe not for the championship this year, but I am pretty sure they will win races at some time in the season."
Leclerc has instead predicted a four-way race for the Drivers' Championship between himself, his team-mate Carlos Sainz and the Red Bull drivers Max Verstappen and Sergio Perez.
When asked if the season had already become a two-horse race between himself and Verstappen, Leclerc disagreed.
"No, because Checo is extremely close," he said. "Carlos has been a bit unlucky and maybe now he is getting there too. But I think it will be between us four."
Leclerc has led the Championship before back in 2019 but admitted back then he never felt quite in control and struggled to keep his emotions in check.
Red Bull and Ferrari continue the battle in Miami
Ferrari and Red Bull will be going to battle once again this weekend in Miami.
"In 2019, every time I found myself in the lead, to be completely honest I don't think I was completely in control of the situation," he said.
"Obviously a lot of emotions, I was leading the first laps of my career, something I dreamt of doing since I was child, being a Ferrari driver in the first year. There were a lot of emotions.
"This year everything is a lot more controlled. I know why we are here, I know everything we have done to arrive at this point of fighting for the championship. I know what to do to win races."
However, it was his moments of success in 2019 that he says kept him motivated during the last few years when Ferrari was well off the pace.
"I mean it's difficult, of course you got times when you feel down," the Monegasque said when reflecting on how difficult it was to keep faith in the previous two campaigns.
"But every time I felt down, I just thought about 2019 and how it felt to win and that gave me the extra motivation.
"To just get back at it and work harder than ever to think about the good the days that will be there after, if we do a good job and I think everyone had that mentality in the team. I never lost faith and motivation."
That faith has paid off with Ferrari back to the top of both Championships. Leclerc even admitted he was arriving to the track with a big smile on his face.
"I love my job, love driving, this was what I always dreamt to do," he said "And now I am in Formula 1 with the best team in the world in my opinion, Ferrari, fighting for wins, life is great!
"I am definitely going to the track with a big smile on my face. Because I am obviously in a much happier place than last year. Going to the track and knowing you have the opportunity to win feels amazing."