'Seems Leclerc is going to be the new Schumacher'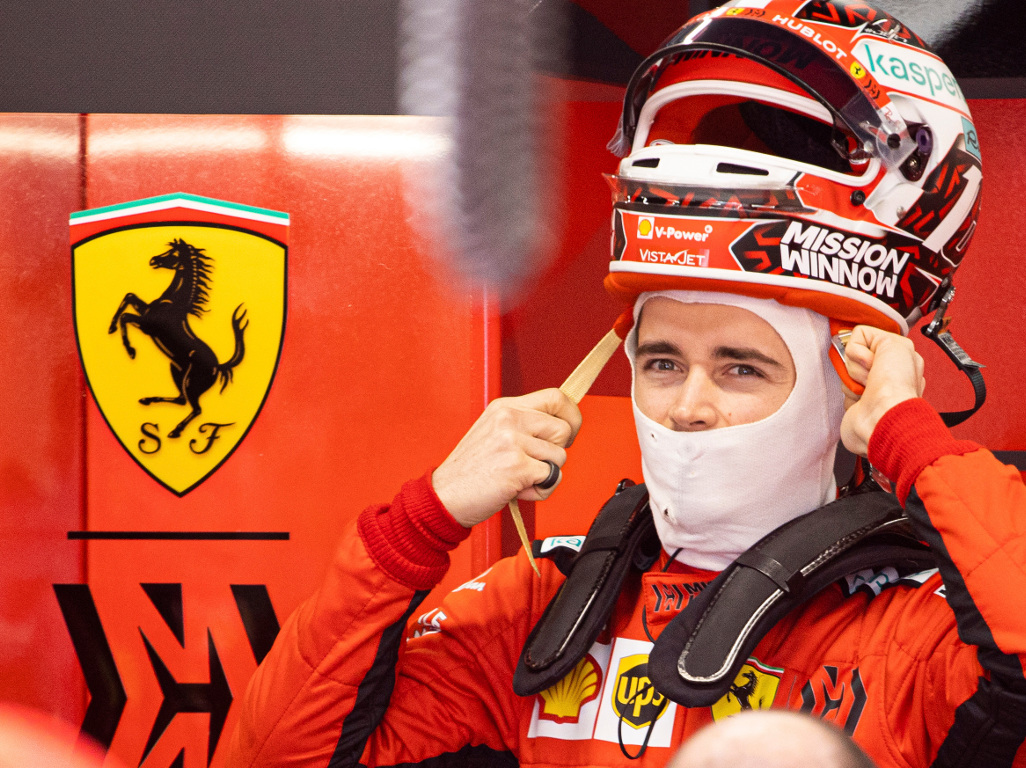 Ex-driver turned Sky Sports Italy presenter, Davide Valsecchi, thinks Ferrari view Charles Leclerc as someone who can be the next Michael Schumacher for them.
Leclerc was handed a brand new five-year contract by Ferrari in December 2019 and Valsecchi feels this makes a massive statement with just how highly they rate the Monaco driver.
But, before Leclerc can even think about having that same connection as Schumacher did with Ferrari, Valsecchi predicts a difficult 2020 awaits as the dynamic with Sebastian Vettel plays out for final time.
"Yes I think it is [the right choice] because my personal thinking is that Ferrari will suffer a lot with driver management this year," Valsecchi told the F1 Nation podcast.
"There were three times [that stood out to me] where there were battles between the drivers. Monza, then Brazil, and also in the last race in Abu Dhabi, a bit of a softer incident, but Vettel did not do a great move in qualifying to Leclerc – so the opposite of what happened in Monza.
"Ferrari are going to suffer this season but they will be fine next year.
"They are going to give Carlos Sainz the chance of his life, becoming one of the main Spanish sports stars in the world, but he is going to be on the shoulder of Leclerc.
"Ferrari chose Charles [as the main driver] with a new five-year contract which is one of the longest in Formula 1 history. It seems like he is going to be the new [Michael] Schumacher for them."
Get your hands on the official Ferrari 2020 collection via the Formula 1 store
As for whether he thinks Ferrari will miss Vettel, he added: "It's difficult to say.
"Some said that McLaren would suffer in 2019 without the experience of Fernando Alonso but 2019 was one of the best seasons for McLaren in the past few years.
"I think Charles has shown already that he can be on the same level or even a little better than Sebastian and now it is Leclerc's time.
"Ferrari has chosen to say that they wish to win the World Championship with Leclerc in the future. They have chosen him with 100 per cent confidence."
Follow us on Twitter @Planet_F1 and like our Facebook page.