Charles Leclerc singles out his most painful moment of the F1 2022 season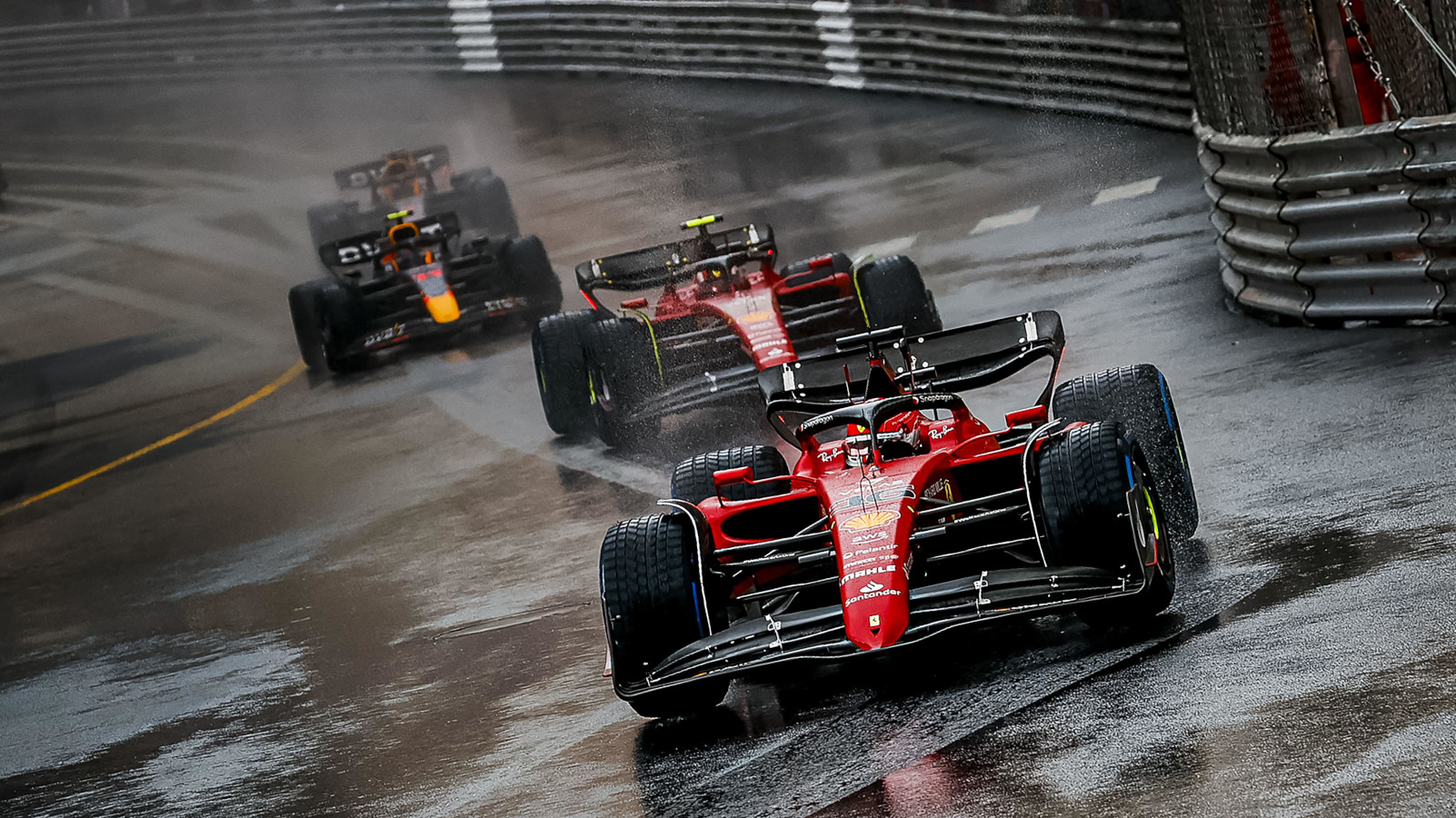 Charles Leclerc has revealed the loss of a victory at his home race at Monaco was the hardest pill for him to swallow in the 2022 season.
The Ferrari driver had been leading in soaking wet conditions around the Principality in May, but while some drivers went straight from full wet tyres to slicks and others had pitted before him, Leclerc's stop for intermediates was followed by an extra stop just three laps later for dry tyres.
This dropped the Monégasque driver from the lead down to fourth on the road at his home race, eventually finishing off the podium in an extremely disappointing afternoon which saw him lose a probable home win.
He vented his anger at the move after the race, saying over team radio: "No words. The season is long, but we cannot do that."
In an interview with L'Equipe in France, Leclerc was discussing a year which gradually saw any title chances slip away from him through a combination of driver and team errors in the middle of the season, before Max Verstappen ran away with the World Championship in dominant fashion in the second half of the year.
When asked about what felt worse for him between his mistakes at Imola and Paul Ricard, or the strategic errors which cost him victory at Silverstone and Monaco, to which he responded: "It's not an easy question to answer because both have been difficult to live with.
"Once again, I didn't lose many points. But for France, obviously it's harder: I lost 25 points and that wasn't good.
"Especially at that point in the season, we were still a little bit in the race for the championship and that hurt.
"The other mistakes, the ones you can't necessarily control, are not easy to live with."
Leclerc was unable to start his home race in 2021 after the team could not fix his driveshaft in time before lights out, having qualified on pole but subsequently piled his car into the barriers at the Swimming Pool section.
But having held the lead this time around, he feels that losing out at home was the toughest moment for him to handle on a personal level in 2022.
"It was really not easy but Monaco, for me, will remain the most painful moment. Another home Grand Prix that didn't go well," he said.
"Unfortunately, something always happens to me in Monaco and this year was no exception.
"Especially because we had managed to do the hardest part well, the start in the rain, but by making the wrong choices, we unfortunately lost the victory."
Read more: The ten drivers ranked 11-20 in the F1 2022 season