Leclerc: Next four races 'very important' in title race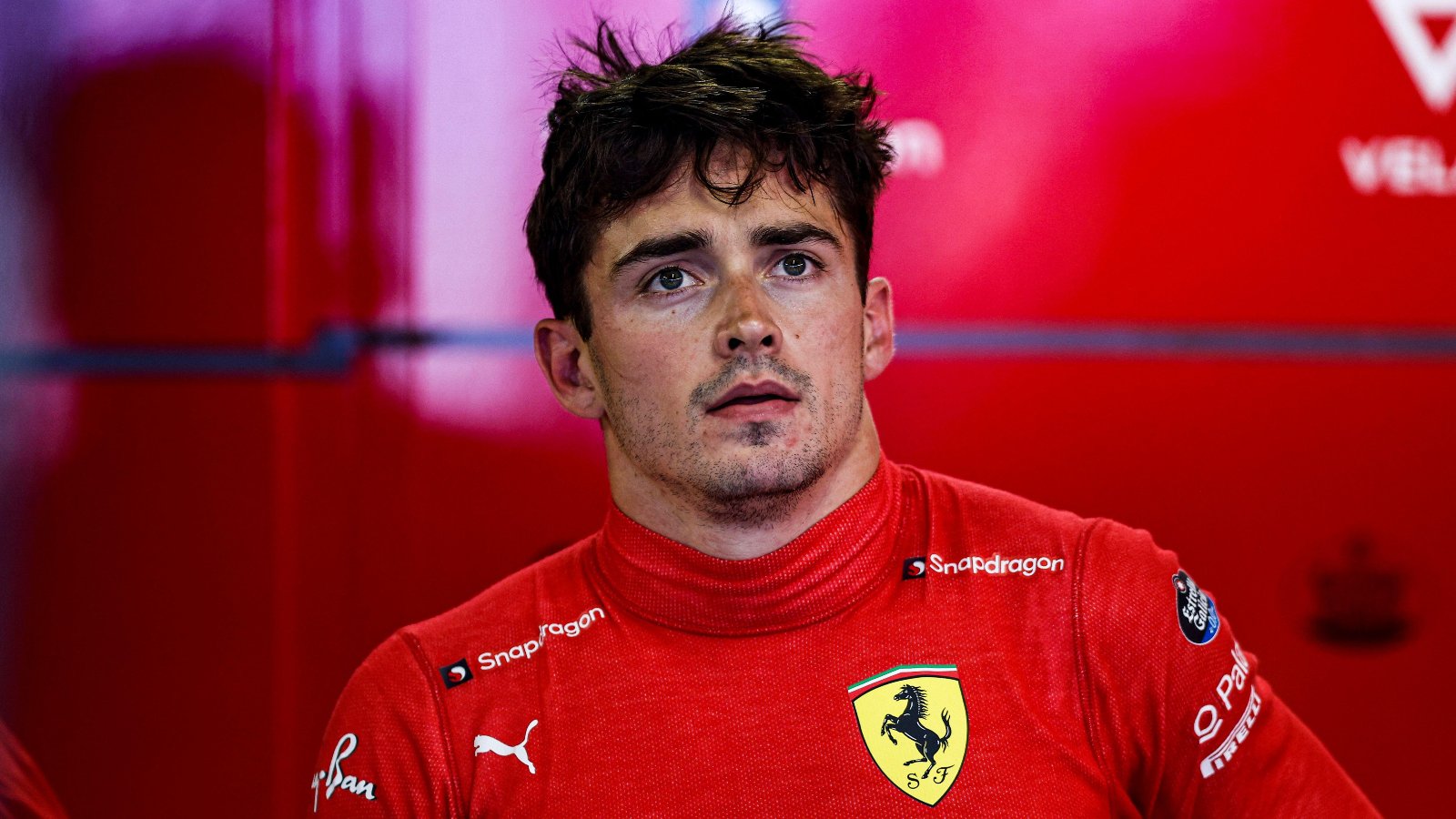 Ferrari's Charles Leclerc believes that the next four races will play a key role in shaping his title chances in 2022.
Leclerc came storming out of the blocks at the start of the new era in Formula 1, but his comfortable Championship lead was quickly eroded with Max Verstappen now establishing a 49-point buffer over his rival.
Having not won a race since taking the chequered flag in Australia back in April, power unit problems and strategy mishaps have cost Leclerc dearly.
And with four races to go until the mid-season break, Leclerc has picked out this period of the calendar, which sees Formula 1 compete at Silverstone, the Red Bull Ring, Paul Ricard and the Hungaroring, as a crucial run if he is to remain in the title picture.
Speaking to reporters at Silverstone ahead of the British Grand Prix, Leclerc said: "I love it here. I love the track. I love fast corners in general.
"This year we've got a bit more of a competitive car compared to the last times we came here, so hopefully we can have a clean weekend finally, because since Miami it's not been great. So hopefully we can get back on track and get back a win.
"I think the next four races will be very important, just before the summer break, to go in[to the] holidays with four good races would be great. So now we need to focus on ourself.
"I think the performance is there. If we've got clean weekends, I'm pretty sure the results will follow. But again, we just need to focus on ourself and then the results will come."
It was then put to Leclerc that Ferrari team boss Mattia Binotto has recently claimed that the team were not quite ready yet for championship success.
However, Leclerc believes that if Ferrari can execute their race weekends as planned, then the F1-75 is a title-challenging car.
"It's been a tough time for the team, but I think the way we have worked since the beginning of the season has been extremely good," said Leclerc. "So this we don't have to change.
"Then of course, there has been some reliability problems that we need to fix as quickly as possible and on that, again, I trust fully the team to get on top of these things as quickly as it can be done.
"It will take time but in the meantime, we just need to focus on the job we have to do on the track and I'm again very confident that if we do everything perfect on track, we have the car and we have the people inside the team for us to win races and to win the championship because ultimately that's the goal.
"So in the last four or five races, it became much more difficult, but that doesn't mean it's impossible. And I still believe in it as much as I did five races ago. It's going to be more difficult, but anything is possible."
Torquing Point: Verstappen controlling the championship
Henry Valantine and Sam Cooper discuss how unstoppable Max Verstappen is right now and if there is a chance anyone could catch him in the championship.