How pole position for Charles Leclerc is usually good news for Red Bull
Starting from pole sounds like a good thing for Charles Leclerc and Ferrari, but actually this achievement tends to be a good omen for Red Bull based on the stats so far.
The distinction of being on pole position varies in terms of importance from race to race, with venues like Monaco and Singapore seen as tracks where being the pole-sitter is hugely advantageous for a driver's chances of winning.
Of course, while claiming pole position is a great honour in Formula 1, it does not always mean the race win is incoming for that driver, as Leclerc found out most recently at the 2022 Singapore Grand Prix.
Finishing the race P2, not only did it extend his winless run which stretches all the way back to the Austrian GP in July, but it also further boosted a particular Red Bull statistic.
As Sergio Perez took the lead from Leclerc at the start, going on to take the chequered flag, it meant that out of Leclerc's 18 pole positions in his career, Red Bull have now won 10 of those races.
Max Verstappen leads the way in profiting from Leclerc's poles, winning the 2019 Austrian GP and 2021 Monaco GP, before winning in Miami, Spain, Azerbaijan, France and Italy this season when Leclerc started from pole.
As for Perez, well he has won three races when Leclerc has been the pole-sitter, those being the 2021 Azerbaijan GPs and then the 2022 Monaco and Singapore GPs. Ironic those last two, with pole there considered almost sacred, as we previously alluded to.
Incredibly, since Perez's only other victory was the 2020 Sakhir Grand Prix, it means that 75% of Perez's winning tally comes from when Leclerc was on pole.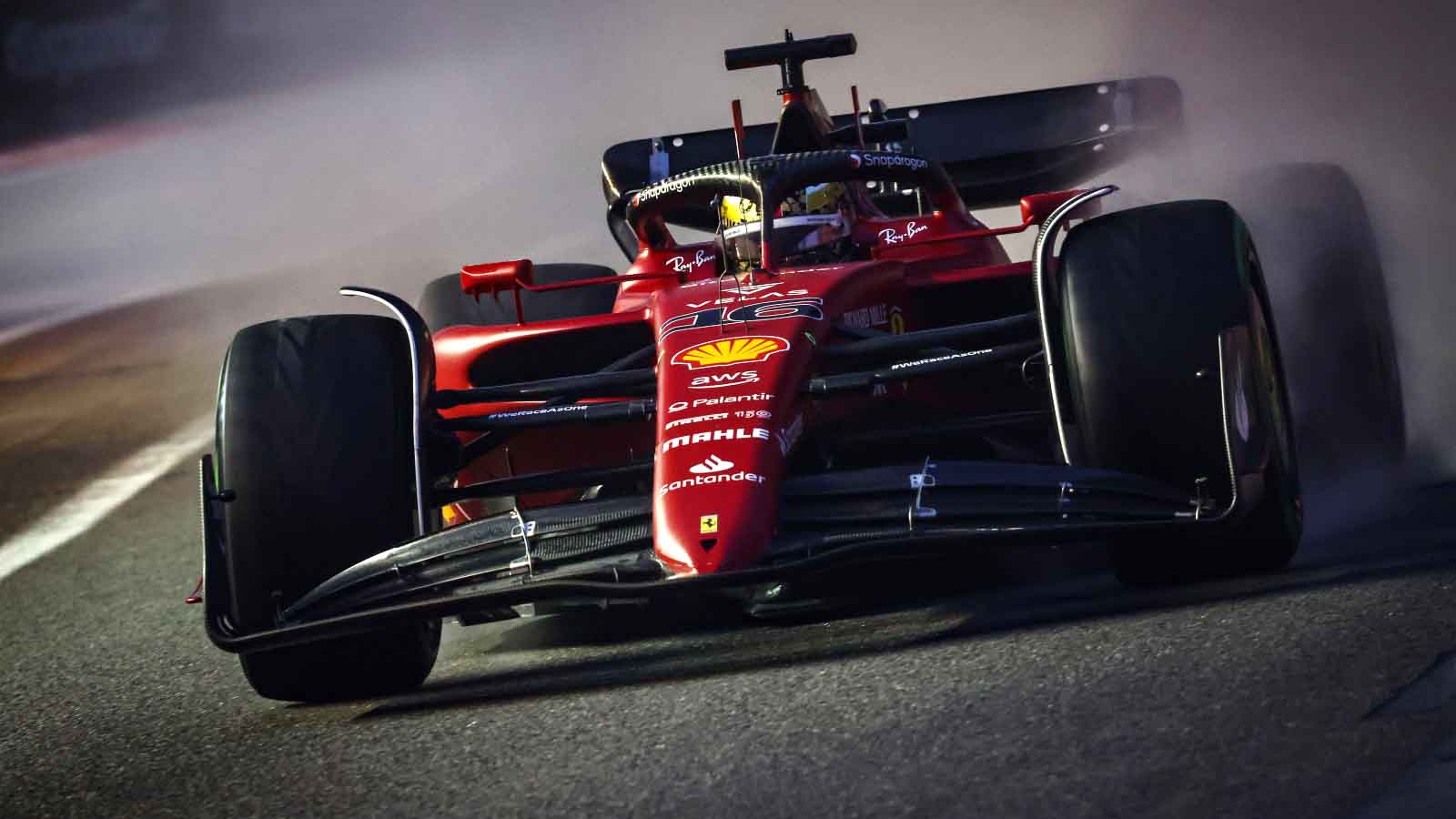 Sadly, we cannot say it is just a Red Bull thing either, as while they denied Leclerc on 10 of the 18 occasions when he was on pole, other teams and drivers have got in on the act.
Mercedes' Lewis Hamilton has won three thrice when Leclerc started on pole in Bahrain, Russia and Mexico back in 2019, Leclerc's first season as a Ferrari driver.
Sebastian Vettel meanwhile has one win to his name from a Leclerc pole, coming at the 2019 Singapore Grand Prix in their only season as Ferrari team-mates.
So, if our maths is correct, Leclerc has won a grand total of…just four races when he has started from pole.
At the upcoming Japanese Grand Prix, Verstappen is in control of his own destiny for the first time when it comes to the 2022 Drivers' Championship.
If he wins and claims the bonus point for fastest lap, then there is no more Leclerc or Perez could do, Verstappen would be a two-time World Champion.
So, considering Verstappen has won more times from Leclerc poles than Leclerc has himself, our advice to Leclerc would be don't go for pole at Suzuka!