Chassis crack explains Leclerc's qualifying struggles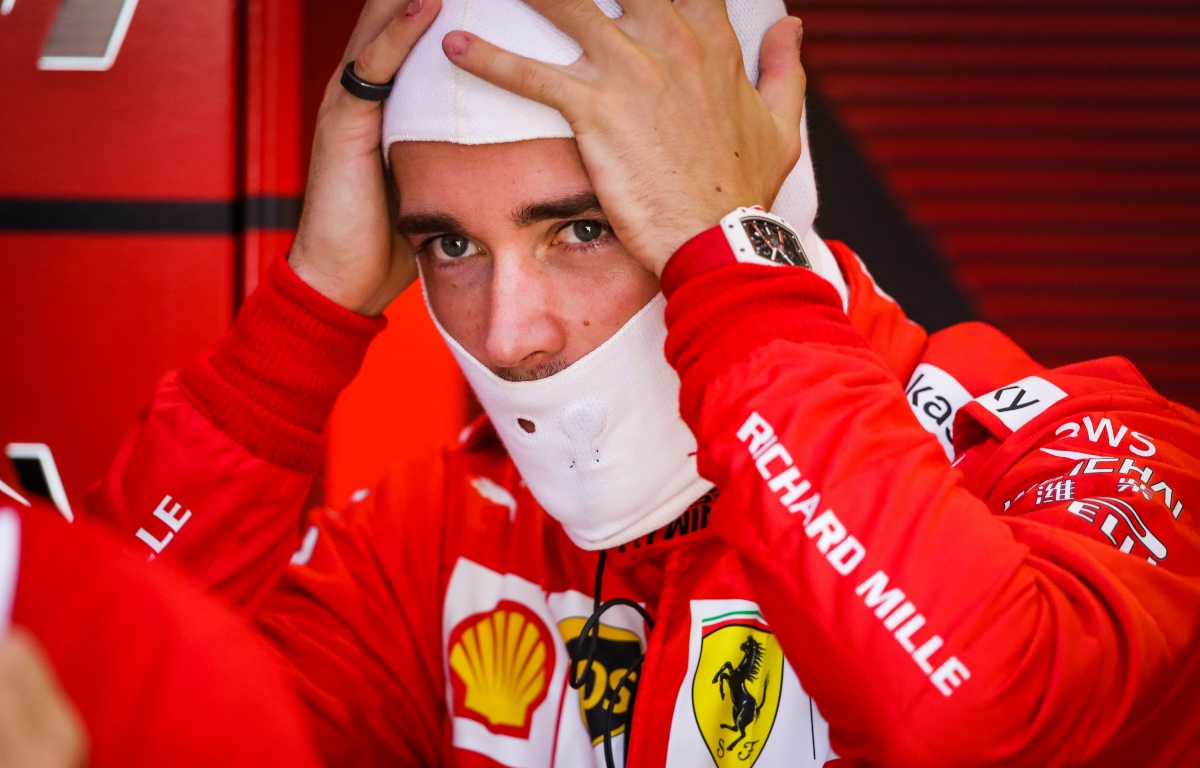 After a poor qualifying session for Charles Leclerc in Qatar, Ferrari discovered a crack in the chassis of his car. 
The Ferrari driver is usually one of the best performers on the grid on Saturdays but that was not the case in the third-last race weekend of the season.
He struggled in Q1 and then failed to make it out of Q2, finishing in P13 while his team-mate Carlos Sainz made it to the top-10 shootout and ultimately secured a P7 start for the grand prix – pending a visit to the stewards at 13:30 local time on race day for an alleged yellow flag rule breach.
Just how far off the pace he was surprised the Monegasque, who felt his final flying lap was actually quite a good one.
"I was very confused when I heard the one second [gap] over the radio," he told reporters after the session.
"I think I'm pretty sure there's something that went wrong this qualifying – well obviously, I'm a second off on the first run of Q2 – but something standing out and something quite big because I just cannot explain it."
#Carlos55 progresses through to #Q3. He qualified on medium tyres 👊

Unfortunately, #Charles16 misses out in #P13. #QatarGP pic.twitter.com/rmzudr1baf

— Scuderia Ferrari (@ScuderiaFerrari) November 20, 2021
Leclerc does not often have bad qualifying sessions but says when he does, he can usually understand what went wrong – which makes him all the more confused.
"Normally I'm quite good at understanding what's wrong, on a qualifying lap especially, which is one of my strengths," he stated.
"But this one is a very strange one. I just had no grip from all four tyres. It's not like I had a balance issue or anything like that. I was just struggling with all four tyres with grip.
"So we need to look into it, whether there was anything strange or not. If there's not anything strange, I will be very happy to understand what I did wrong. Let's see."
It now appears he was right and there was indeed something strange going on, with Ferrari discovering a crack in the chassis of his car, explaining why it lacked so much pace.
"After checking Leclerc's car, a crack was found in the chassis, probably following a passage on the kerbs during the first attempt in Q1," said the Italian team.
The chassis will now be changed ahead of the race and they are confident of doing it fast enough to avoid a grid penalty.
"It will have to be changed," the team added.
"If everything is done within the allotted time and in accordance with the Sporting Regulations, Charles will start from his position on the grid."