Charles Leclerc identifies a Red Bull strength which Ferrari need to work on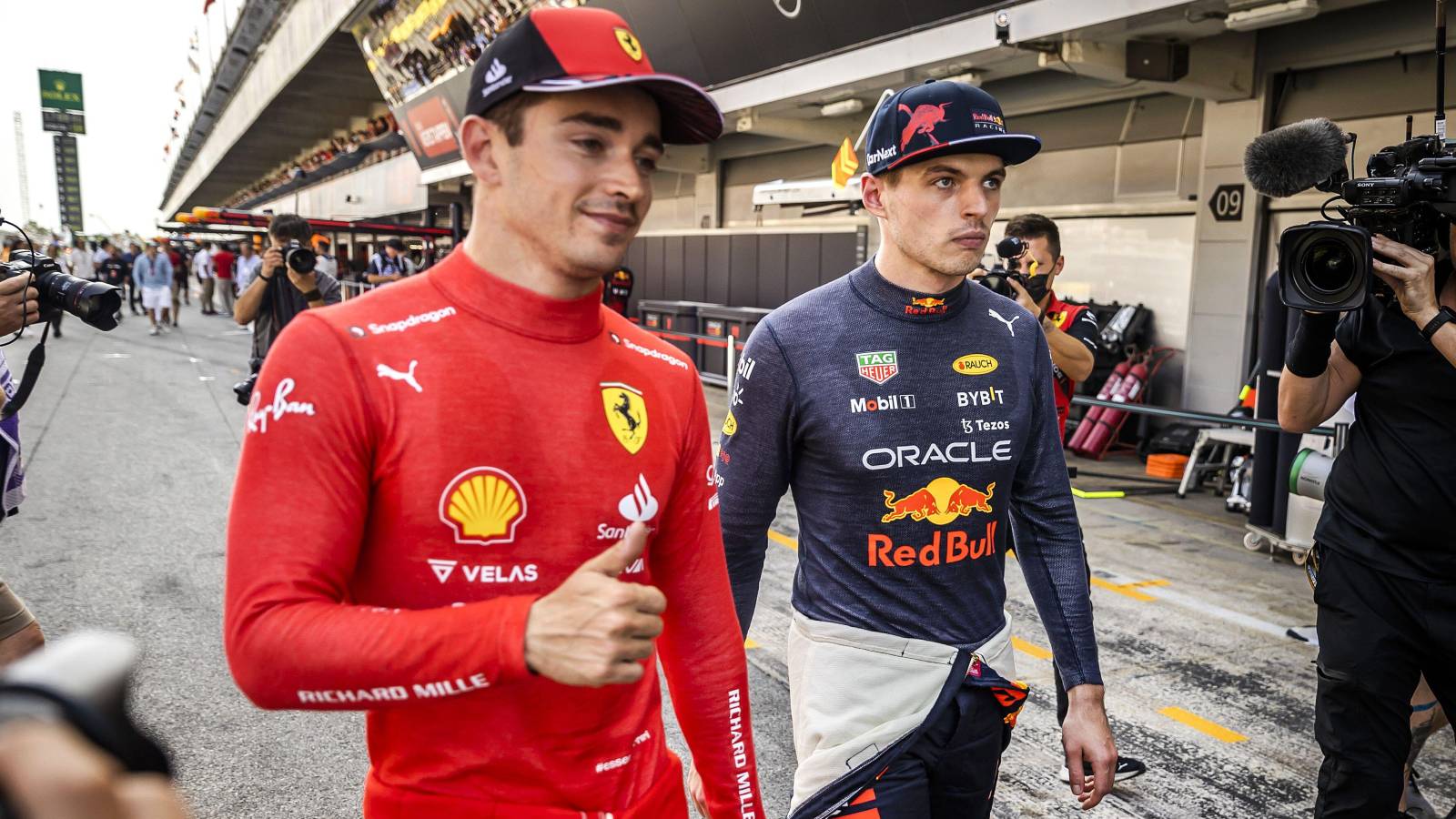 Charles Leclerc's title dreams deteriorated into a miserable slog last season but the Monégasque driver knows what Ferrari must do to turn the tables on Red Bull. 
The 25-year-old started the 2022 campaign in searing form, bagging two wins from three races and building a commanding Championship lead over rival Max Verstappen.
With Mercedes out of the running, fans' imaginations ran wild with dreams of dramatic showdowns to come between mega-stars Leclerc and Verstappen. Sadly, the opening three rounds were as good as it got for Ferrari.
As Verstappen and Red Bull recovered from their reliability nightmare in Bahrain, the Dutchman swept up victory after victory as Leclerc's form and Ferrari's composure faded. Eventually, the 25-year-old would finish almost 150 points behind his rival.
Frustration might have been the defining emotion at Maranello in 2022 but there was plenty of positives to take into 2023. Leclerc's one-lap pace was searing, grabbing more pole positions (9) than Verstappen (7).
They finished on a high too, with Leclerc's second place at the Abu Dhabi finale enough to steal the runners-up spot in the Drivers' standings from Sergio Perez.
"Yes [it was great to finish on a high], especially after a season like that," Leclerc said, analysing the Abu Dhabi season-ender.
"It has been a very difficult season for the whole team. We started extremely well then had loads of problems with the reliability, strategy and tyre management later on in the season.
PlanetF1.com recommends
Road to Formula 1: 10 rising stars that you should keep an eye on in 2023
F1 2023 calendar: Car launch dates, pre-season testing, TV schedule
Battle lines are drawn as F1 and the FIA brace for civil war over Andretti entry
"That wasn't easy to manage knowing that the potential was in the car to do very well, so to finish on a high at least is good.
"Now we need to focus on finding a next step for the race pace because Red Bull seems to have found something that we don't have for now. But it was encouraging to see such a good performance in terms of execution of the race."
More good news for Leclerc could be the arrival of Frederic Vasseur as team principal. The French engineer oversaw Leclerc's impressive F1 introduction as Sauber chief back in 2018, when the Monaco native scored 10 points finishes.
Aside from Ferrari's car performance, another area they will be looking to refine is strategy calls.
They cannot afford blunders like the one that cost Leclerc victory in Hungary, making a gamble on hard tyres from a controlling position. Or their Monaco error, when Leclerc pitted only to get held-up behind team-mate Carlos Sainz, who had already been called in.
Former F1 driver Ralf Schumacher believes Vasseur is the right man to iron out the creases at Maranello, telling Sky Deutschland.: "It will be difficult for him to get used to the new culture and to withstand the pressure that will be at Ferrari.
"He has a broad back, is financially absolutely independent and hard-nosed with his decisions."