Charles Leclerc refuses to 'point the finger at a single thing'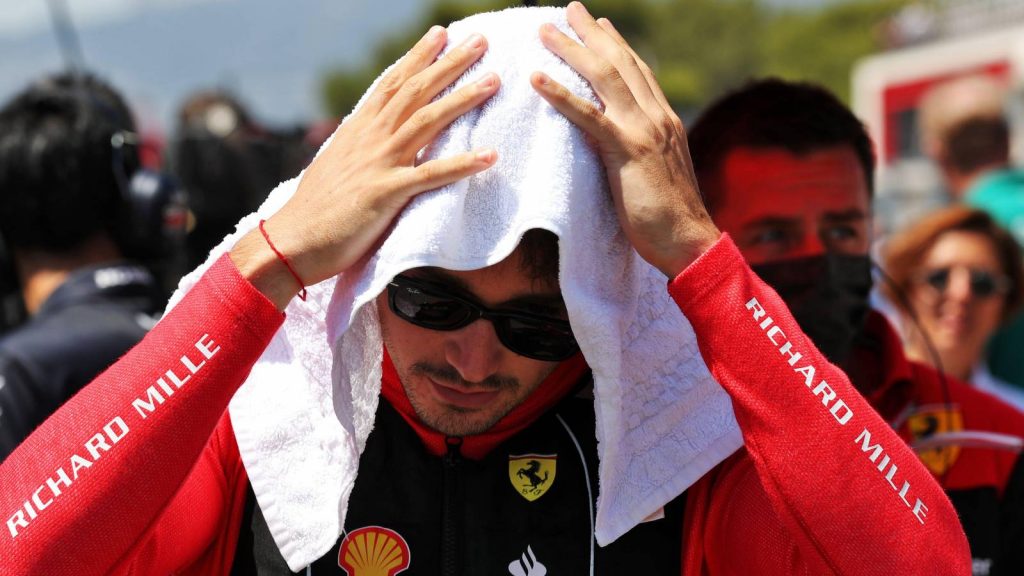 With his chances of winning the World title severely dented in recent weeks, Charles Leclerc says the onus is on Ferrari as a whole to up their game.
Having led the Drivers' Championship by 34 points after the Australian Grand Prix, Leclerc and Ferrari's title bid began to fall apart with the driver now trailing Max Verstappen by 80.
Leclerc has won only one of the last 10 races, not because the car does not have the speed to win but because the driver and Ferrari have between them thrown away six race victories.
The Monégasque driver is responsible for one of those, in France, while reliability cost him in Spain and Azerbaijan when his power unit failed. The other three lost wins are in the strategists' column.

Leclerc, though, is quick to accept his share of the blame.
Asked by Corriere dello Sport where he needs to improve, he replied: "On the details, to be even more complete."
Asked specifically about Ferrari's strategists and the role they have played, he insisted: "I don't want to point the finger at a single thing. We have to grow, examine the things that are wrong and overcome them."
There were calls from some pundits for Ferrari to make changes during the summer break, either when it comes to the strategists or to the man at the very top, Mattia Binotto.
That was put to Binotto several times, with the team boss adamant Ferrari did not need change – what they need is for everyone to learn and grow together.
Leclerc believes Binotto is a steadying hand at the top.
"Very calm, in the most difficult moments his coolness of mind is of great help," he said.
That calmness was not in evidence when, after Ferrari botched Leclerc's strategy at the British Grand Prix with his team-mate instead taking a win many felt should have been his, Binotto was seen wagging his finger at the driver.
Leclerc brushed that off, saying: "Sometimes it happens – it happens to everyone."
— ESPN F1 (@ESPNF1) July 3, 2022
The 24-year-old is no longer in a position where he can win the championship alone as even if he wins everything from Spa until Abu Dhabi, all Verstappen has to do is finish runner-up each time and he would win the title by seven points.
Leclerc is still convinced it is game on.
"Absolutely yes," he said. "Until the end.
"My mentality hasn't changed, I always give everything. I believe in it because we have a car capable of winning anywhere, it's up to us to get the most out of it."