Despite today's struggles, Charles Leclerc can "repeat" Michael Schumacher's path with Ferrari. That is the opinion of team boss Mattia Binotto.
Leclerc joined Ferrari last season, taking two race wins and seven pole positions to finish fourth in the Drivers' standings.
This season is proving to be a lot trickier, although through no fault of Leclerc's.
Ferrari has missed the mark with its SF1000 with rivals believing that's because they designed the car around last year's engine, which was later hamstrung by fuel flow Technical Directives.
As such Leclerc has managed just two podium results while last time out at Spa he was P14 on pace.
It was a disappointing grand prix for the Scuderia as a whole with Sebastian Vettel's P13 meaning Ferrari recorded its worst two-car finish in a decade.
Binotto, however, believes Leclerc will benefit from the lessons he is learning this season with even seven-time World Champion and Ferrari legend Schumacher unable to win the title in his first few seasons with Ferrari.
"He grew up with us, knows the values of Ferrari and is very close," Binotto said of Leclerc during an interview with Corriere della Sera. "He is part of a special family and he knows it.
"This year is important, I think one day he will be able to say: "Those difficulties were useful to me".
"He has the talent, and he is also growing as a leader in this difficult time.
"I often talk to him about Schumacher, who arrived in '96 and was a champion in 2000.
"He can repeat that path."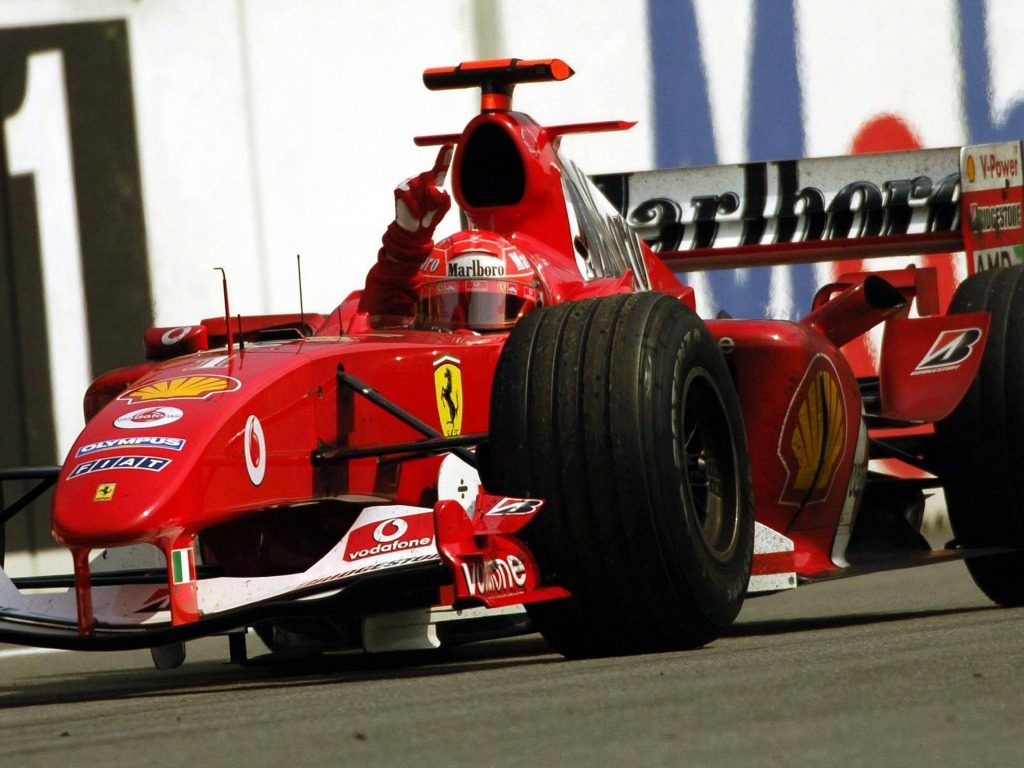 Get your hands on the official Ferrari 2020 collection via the Formula 1 store
As for Vettel, the German is having a wretched time in what will be his final season with Ferrari.
With only 16 points from seven races, he is P11 in the Drivers' Championship and unlikely to add to that at this weekend's Italian Grand Prix.
Asked if he felt Vettel would rather be 'at home waiting for a new job' than out on track at the moment, Binotto said: "No, this is his life. He is happy competing.
"Not only that: at this stage he is showing what a beautiful person he is. The team has given him so much in recent years and he feels he owes a lot. His desire to help make the season end better is strong."
Asked if he felt Ferrari had made the right call announcing before the start of this year that 2020 would be Vettel's last racing in red, Binotto replied: "Yes, I am convinced of it.
"It wasn't even that early, we were in April. We love him, and it was right to give him the opportunity to organise himself. If I look at the facts I have not found myself with a demoralised Sebastian."
Follow all the action from the Italian Grand Prix with the PlanetF1 live centre