Leclerc: A lot of mutual respect with Max…for now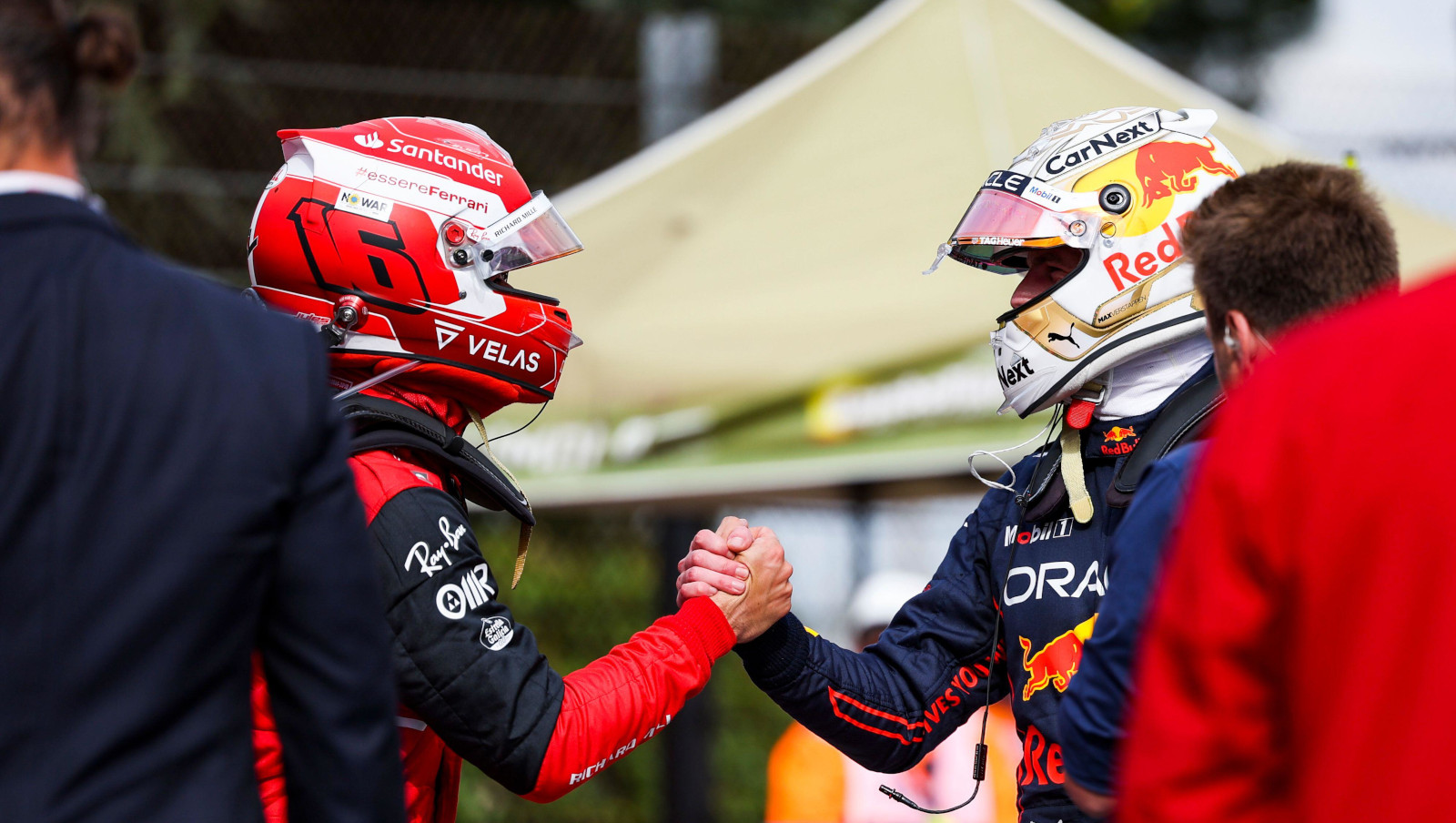 Right now there is a "lot of mutual respect" between Charles Leclerc and Max Verstappen, but the Ferrari driver admits it may not last for long.
Four races into this season and already it is being said Formula 1 has a two-driver race for this year's World title between Leclerc and Verstappen.
The two are the only drivers to have won a grand prix, two apiece, while they are also the only two with fastest-lap points on the board.
Leclerc is leading the championship with 86 points, 27 ahead of Verstappen who closed the gap when he scored maximum points at the Emilia Romagna Grand Prix.
That was the first race this season in which F1 fans were not treated to a wheel-to-wheel battle between the two for the race win, although it must be said their tussle in Australia was short-lived.
Their fights in Bahrain and Saudi Arabia were thrillers as the two traded the lead several times.
"There is a lot of mutual respect, which is great to see," Leclerc told ESPN of his relationship with Verstappen.
"I'm pretty sure that when there are only five races left to the end [of the year], if we are still in the position we are in now fighting for the championship, things will get more tense, but that's the way it is and that's how racing is.
"That's why I love this sport so much, so we will see."
It was not always respectful though, with the rivalry between the two during their karting days often boiling over.
But with Verstappen entering Formula 1 at age 16, back in 2015, and Leclerc only arriving three years later after winning the GP3 and Formula 2 titles, they had a cooling-down period.
Asked if his past with Verstappen meant he treated the Red Bull driver any differently, he replied: "I treat every rival I have differently.
"The more you know them, the more you know what their weaknesses are and what their strengths are and you try to adapt to every driver, so yes I do. But it is very different to the fight we had in karting.
"In karting we were there for the win, but we were also very young and we took things in a different way with a lot of anger, I remember.
"I hated him as much as he hated me at that time, but now we are grown up we are a lot more mature, we respect each other and we have both achieved a dream to be driving in F1."
Leclerc respects Verstappen, for now
There is mutual respect between Charles Leclerc and Max Verstappen for now, but that could change as the fight for the championship this season.