Leclerc doesn't agree with Ralf's dig at Ferrari
Charles Leclerc does "not agree" with Ralf Schumacher's recent dig at Ferrari, saying they are doing a "good job" but aren't happy with P3 battle.
While Ferrari plummeted to sixth in last year's championship, this season they have mounted a bit of a recovery and are currently racing McLaren for third place, five points off the pace.
Former F1 driver turned pundit Schumacher told Sky Germany that being happy about fighting for best of the rest in the Constructors' Championship highlights Ferrari's fall from grace.
He said: "If we have to praise the fact that Ferrari can be the third best, then that underscores how deep the Italians have fallen."
He added that they are satisfied with "terrible mediocrity".
Leclerc took umbrage against that.
"I do not agree with the words he has used," he said in the build up to the Monaco GP.
"We are working very very hard. Last year has been a very difficult season for us and from then on we have been working very, very well. I can see it, I can feel the progress in the car and I am happy with the progress we are making.
"I am not happy yet with where we are fighting for and I am sure that nobody in the team is happy where we are fighting for.
"We don't want to be fighting for fourth, fifth or sixth, we want to be fighting for the first positions but after the step back we did from 2019 to 2020, we are doing a good job at recovering that.
"F1 is a very difficult sport, everyone is pushing their limits every year so we are trying to catch up. It is not easy but as I said, I am happy with the way we are working at the moment and I believe in the project and I am sure we will soon be back fighting for the lead positions we want which is to fight for wins."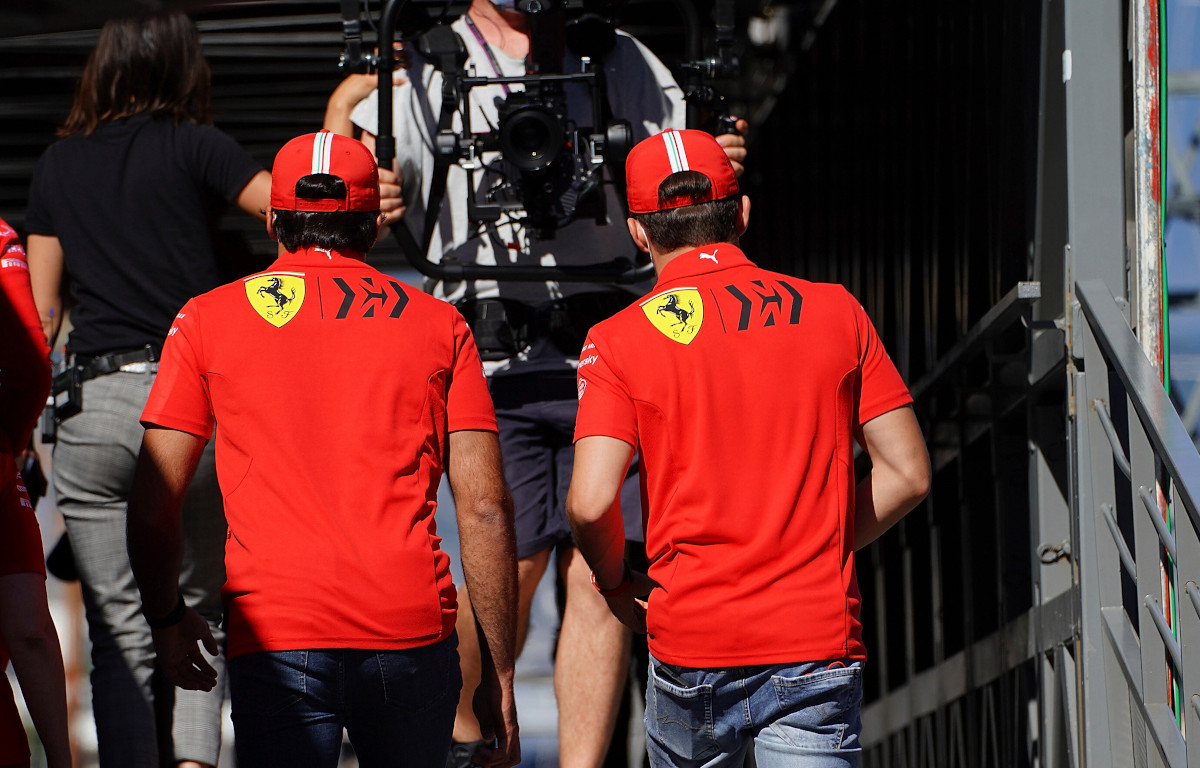 F1 TV are offering PlanetF1 readers 10% off their Access and Pro subscriptions! Click here and use the code PLANETF10 at checkout*
*offer expires midnight on Sunday, June 6
That's a sentiment echoed by his new team-mate Carlos Sainz.
The Spaniard, who replaced Sebastian Vettel at Ferrari this season, insists Ferrari are not happy about being in the fight for third, they want to be racing at the very front of the field.
"As a team, we can not pretend to go from one year to another, going from 1.5secs behind to winning the World Championship," he said. "We are the ones who are not happy, we are the ones who are self-critical and want more.
"We know it is going to take time and we are going to work as hard as possible to bring Ferrari back to where it belongs at least at the top. I wouldn't go as far as calling this team mediocre because I think this team is full of super-talented people, people that have demonstrated they can create race-winning cars in 2019, 2018 and 2017 and a team that has shown really good capacity of recovery in a matter of one year.
"We have recovered nearly more than half of the gap to Mercedes and the top teams so I see positive trends and we are on the right path."
Follow us on Twitter @Planet_F1 and like our Facebook page.