Charles Leclerc responds to Damon Hill questioning if he has the 'courage' to lead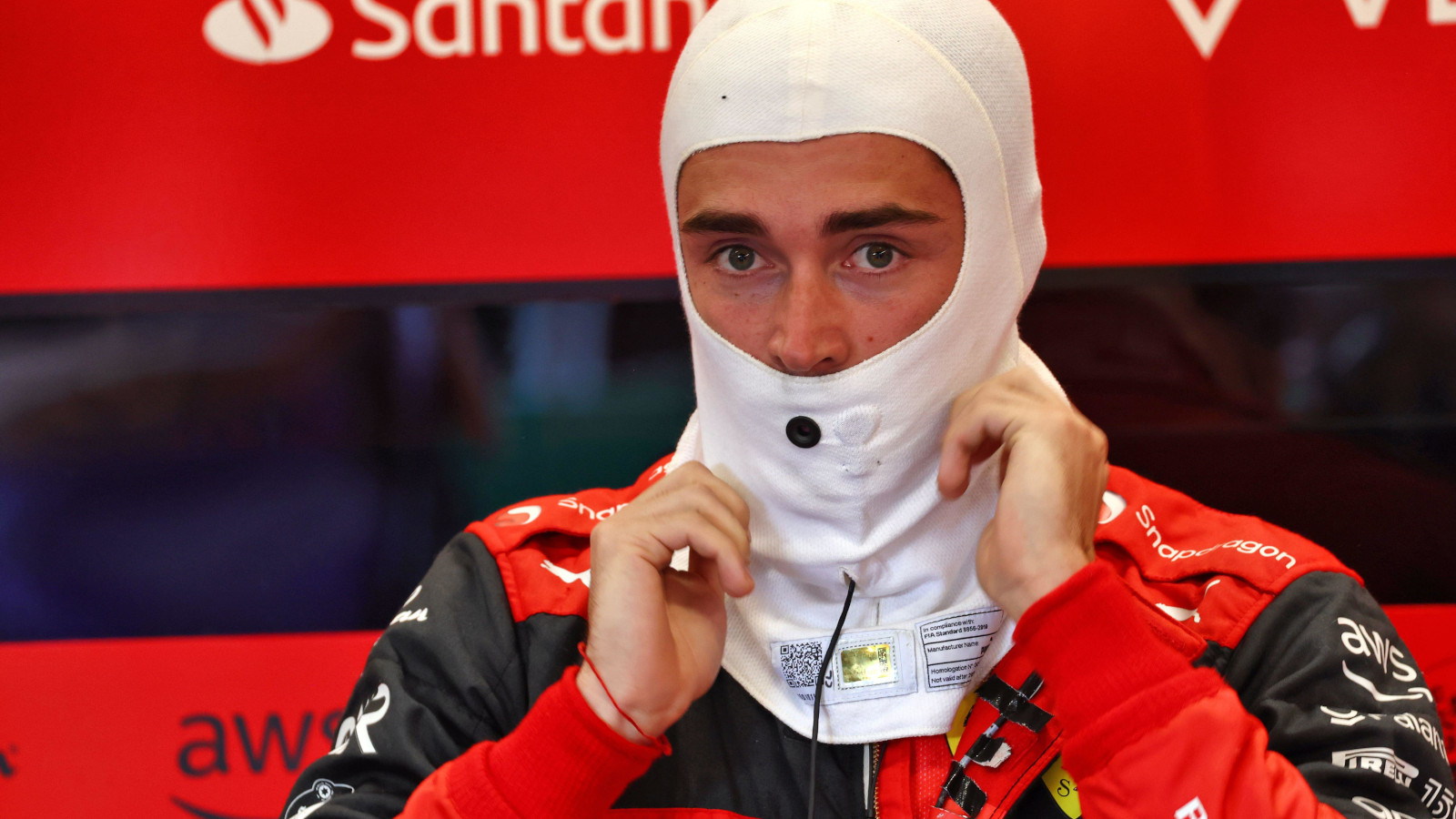 Charles Leclerc concedes Damon Hill is right, there are "some occasions" he should take charge of decisions at Ferrari, but not when it comes to the weather.
The Monégasque driver was left fuming after Friday's qualifying for the Sao Paulo Grand Prix weekend, sent out on intermediate tyres at the start of Q3 when his nine pole position rivals were all on the soft Pirellis.
As the rain that Ferrari believed was imminent failed to arrive, Leclerc finished slowest of all with a "beautiful, f***ing beautiful".
But while Hill acknowledges Ferrari made mistakes, calling it the "story of their season", he believes Leclerc should shoulder some of the responsibility too.
"I think you can see Charles is sort of criticising the team on the radio effectively by saying 'nice one guys, thanks very much', but he has to assume some responsibility as well," the 1996 World Champion told Sky Sports.
"Maybe they are not letting him do that, or he hasn't got the courage to assume it for themselves."
He added: "Can you imagine Max Verstappen saying 'oh, what are we doing?'
"His personality is such that he commands attention and I think that's part and parcel of being a leading driver in a team."
Leclerc agrees there are times he should take charge, but not when it comes to the weather as he can't see the radar like the strategists can.
"In some occasions yes," he said as per GPFans when asked about Hill's comment, "but [in qualifying], I had no idea of what was going on.
"If the team tells me it is raining outside, I don't see outside or at least not in Turn 12 or whatever.
"In those situations, I cannot do much."
As for the team's error, the driver said: "To be honest, there is not much to go into. We made the wrong decision.
"The team told me it was raining and it wasn't so we were on inters when it was still for slicks.
"Hopefully we won't do this mistake again."
Leclerc raced his way from 10th on the grid to sixth in the sprint race and then from fifth to fourth in the grand prix.
The driver had hoped for third and its extra three points but Ferrari refused his call to swap positions with Carlos Sainz.
He was surprised as it had been agreed upon before the race.
"I don't normally ask these types of things," he said. "But we had these discussions prior to the race, so that's why I asked about it.
"For some reason we changed our mind on that."
Ferrari team boss Mattia Binotto has explained it was the looming threat of Fernando Alonso and Max Verstappen, who were fifth and sixth behind the Ferrari team-mates, that meant Ferrari couldn't swap the drivers around without risking Sainz.
The Spaniard was also under investigation at the time for passing the lapped Yuki Tsunoda in a Safety Car period, that resolved in Ferrari's favour as there was confusion with the timing sheet.
Read more: 'A lot of chatter around' Mattia Binotto's Ferrari future after turbulent 2022