Leclerc takes blame for 'unacceptable' French GP mistake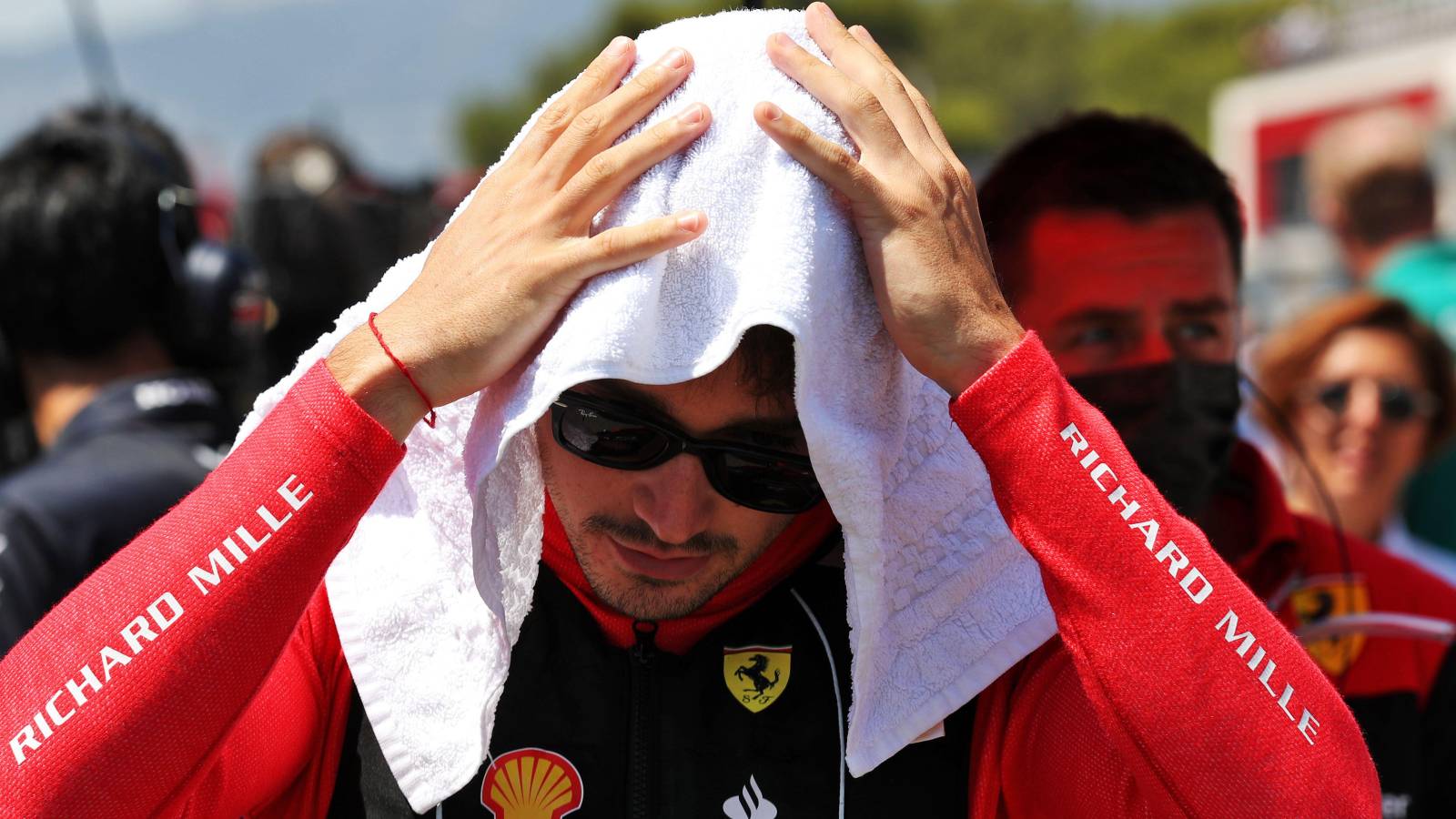 Charles Leclerc crashed out while leading the French GP, accepting that it was his mistake alone as he assesses the ramifications.
Launching from pole, Leclerc had retained the lead at the start and saw off the early pressure which followed from his title rival Max Verstappen.
Verstappen was called into the pits on Lap 17 as Red Bull attempted the undercut, but as it turned out, that strategy was not needed.
That is because Leclerc would lose the rear of his Ferrari and spin off into the tyre barriers, ending his race prematurely.
Now Charles Leclerc has admitted it was his mistake…

Lap 1-17: 👑
Lap 18: 🍌#FrenchGP #F1 pic.twitter.com/DxJCbkIBv0

— PlanetF1 (@Planet_F1) July 24, 2022
The deficit for Leclerc to Verstappen was 38 points heading into the race, but after Verstappen took the win while Leclerc DNF'd, that gap now stands at 63.
A damaging Sunday then for Leclerc in terms of his title hopes, for which he says he has only himself to blame.
After initially suggesting over team radio that his throttle issues from Austria had returned, Leclerc later told Sky Sports F1 that the crash was in fact all his own "mistake".
"I've been saying I think I'm performing on my highest level in my career, but if I keep doing those mistakes, then it's pointless to perform at a very high level," he continued.
"I'm losing too many points. I mean, seven I think in Imola, 25 here because honestly, we probably were the strongest car on track today.
"So yeah, if we lose the championship by 32 points at the end of the season, I will know where they're coming from. And it's unacceptable. I just need to get on top of those things."
Asked how he will address what happened, Leclerc replied: "I go through the same process all the time, try to analyse.
"The snap was a bit of a weird one. So look into the data, try to understand if there's nothing that I don't know yet, but to me it's a mistake."
This is the first time that Leclerc has challenged for the title during his Formula 1 career, so he was asked if this Paul Ricard error represented a lapse in concentration?
"No not really," he replied. "It's just trying to push too much and I lost the rear.
"It's been a very difficult weekend for me, I struggled a lot with the balance on the car like obviously [Paul] Ricard, but when it's warm like this, it's very difficult to be consistent and I've been very difficult to put laps together and I did a mistake at the wrong moment."