Leclerc denies losing faith in Ferrari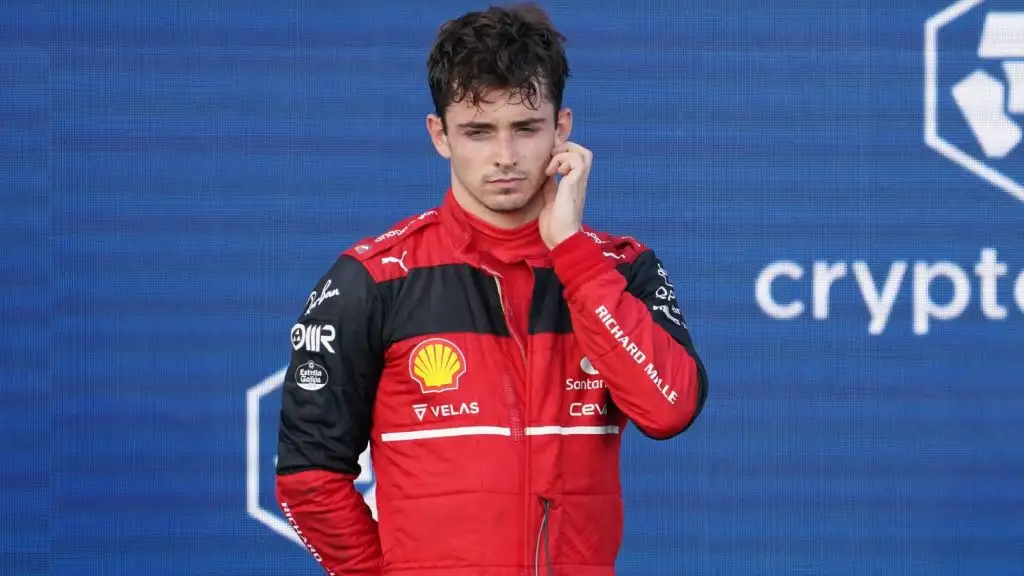 Charles Leclerc said a simple "no" when asked if he had lost confidence in Ferrari following the British Grand Prix.
The Monégasque was irate with his team after the grand prix but, in front of the media, kept his comments and his criticism close to his chest.
What Leclerc did say was that he had "lost a lot of time" in the opening stint when he was stuck behind his team-mate Carlos Sainz when Ferrari, rather than telling the Spaniard to move over, told him several times to up his pace.
His troubles were compounded when, faced with a pit stop decision, Ferrari made what he said at the time "wasn't the right decision" for Leclerc when they left him out on old hard tyres.
With the rest of the podium contenders pitting for soft tyres, seemingly the way to go, Leclerc was a sitting duck and fell from first to fourth.
The result meant Leclerc only closed the gap to Max Verstappen by six points in the title race on a day when Ferrari could have capitalised on the championship leader's troubles.
It also meant that Leclerc has not won a race since round three, the Australian Grand Prix, and he has not been on the podium since May's Miami Grand Prix.
"It's not good," he told The Race of his run of set-backs, "but I have to say that I feel like I'm showing that every race it's not affecting me too much.
"But I would rather not have these problems."
Some worrying stats this year if you're a Ferrari and particularly a Leclerc fan.

Poles

LEC 6, SAI 1
VER 2, PER 1

Wins

VER 6, PER 1
LEC 2, SAI 1

Leclerc now hasn't stood on a podium in 2 months. He hasn't won a race in 3.

— Will Buxton (@wbuxtonofficial) July 5, 2022
In the past five races Leclerc has recorded two DNFs, both engine related, a botched strategy in Monaco that put him down in fourth place, a P5 in Canada after a back-of-the-grid start due to engine penalties, and another dubious strategy call in Britain that again had him finishing P4.
"It's costing a lot of points," Leclerc said, "but…"
He didn't expand on the but.
However, asked if he was losing confidence in Ferrari, he replied: "No."
He did though concede to Motorsport.com that he wanted a full review of everything that happened on Sunday.
"I want to discuss it and have the full view with the team what the reason was," he said.
"Obviously I felt personally I was very strong in the first part of the race and that I lost a little bit of time – whether it would have changed the end result, I don't think it would, but just for the future we need to check everything."
Where does Leclerc go from here?
Things haven't gone for Charles Leclerc in the past few races, so how can he get back into the battle at the front?