Charles Leclerc reveals pre-race injury after two crashes in two days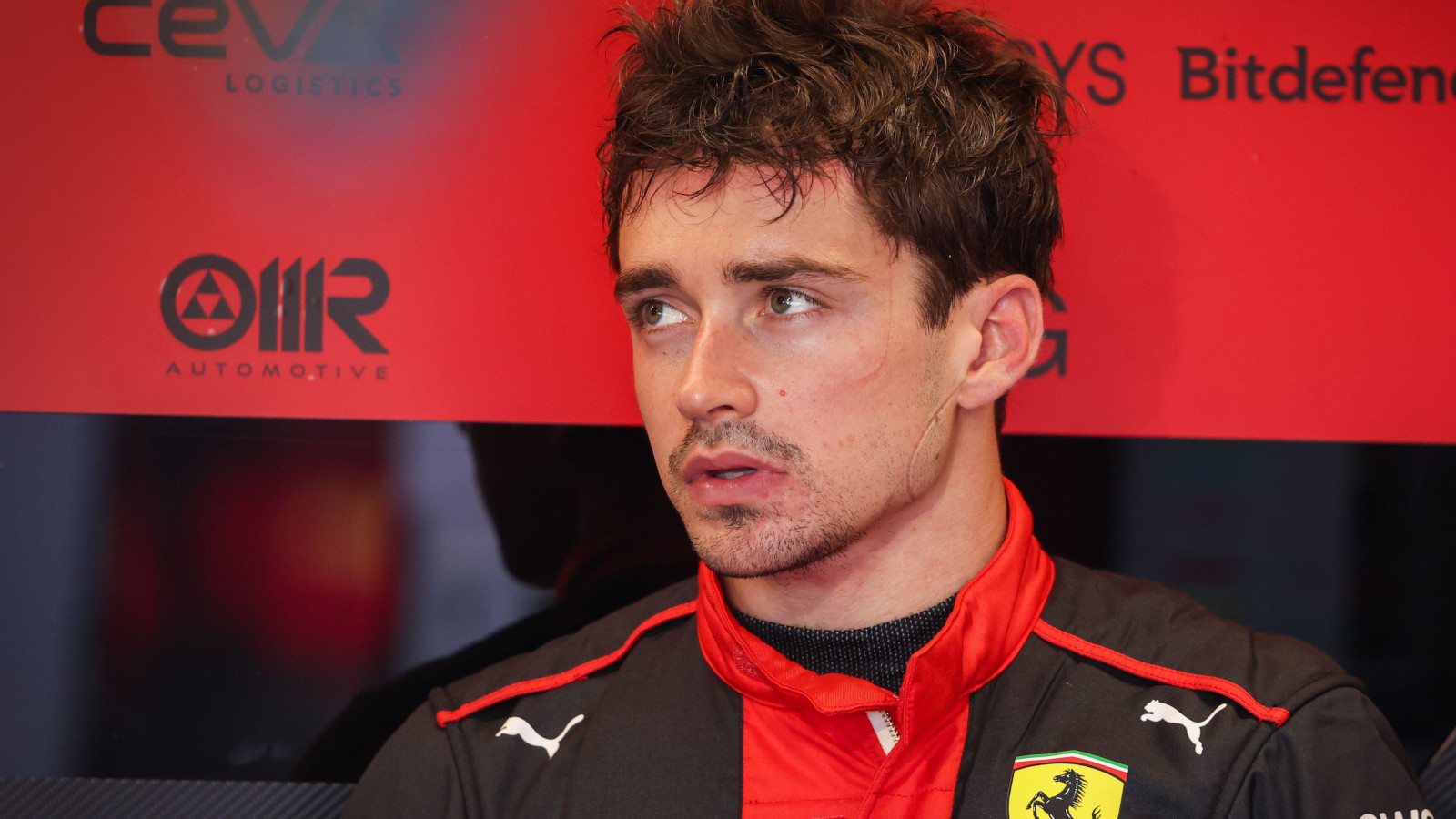 Charles Leclerc lined up on the Miami Grand Prix with his neck "completely blocked" after two big crashes in two days.
The Monégasque driver was into the Turn 7 barriers in Friday's second practice and again in Saturday's qualifying with the first hit damaging the front of his Ferrari while in his second accident he rear-ended the barrier.
As such he wasn't able to improve on his P7 in qualifying with the driver revealing in the build-up to the grand prix that his neck wasn't in good shape.
"I'm not in the best shape physically today," he said as per GPFans, "I have my neck completely blocked, but I'll do everything to make a good race."
But with a bouncing Ferrari underneath him that wasn't possible with the driver bringing his SF-23 home in seventh place having lost a position to Lewis Hamilton late in the race.
"Today there were a lot of problems," he conceded, "now we'll see what's up with the car. To me, something wasn't right.
"I say this because of how much the car bounced on high-speed corners, how much I touched the ground."
PlanetF1.com recommends
Miami GP conclusions: Verstappen reasserts Red Bull dominance, Leclerc approach
The updated Drivers' and Constructors' Championship standings
Both Ferraris lost out to one of the Mercedes team-mates with George Russell swooping past Carlos Sainz to take fourth place while Leclerc was beaten by Hamilton.
The five-time grand prix winner says Ferrari were "massively lacking in speed in the race.
"I spoke to Carlos after the race and we agreed that the car is very inconsistent in the race and that it is practically impossible to go to the limit.
"The car is incredibly sensitive to wind, especially when it's as windy as it is today. In one corner you have complete understeer and in the next corner you oversteer. I'm constantly prepared for this. That's strange and we have to check that, because that's never happened before happened."
Not for the first time this season the driver was amazed by the pace shown by championship leaders Red Bull, the Milton Keynes squad grabbing their fourth 1-2 result of the season after Max Verstappen raced his way from ninth to first to beat Sergio Perez.
Red Bull, though, aren't Ferrari's only concern.
"Red Bull is in a league of its own, but if you look at Aston Martin or Mercedes, you can see that they are faster," Leclerc said. "We are very fast in qualifying, but we have to look at that. The pace is there in qualifying, but in the race we are way too far behind."
With 34 points on the board Leclerc is down in seventh place in the Drivers' Championship with Ferrari fourth in the teams' standings where they trail Red Bull by 146 points.