Mattia Binotto slams 'ridiculous and unacceptable' penalty for Charles Leclerc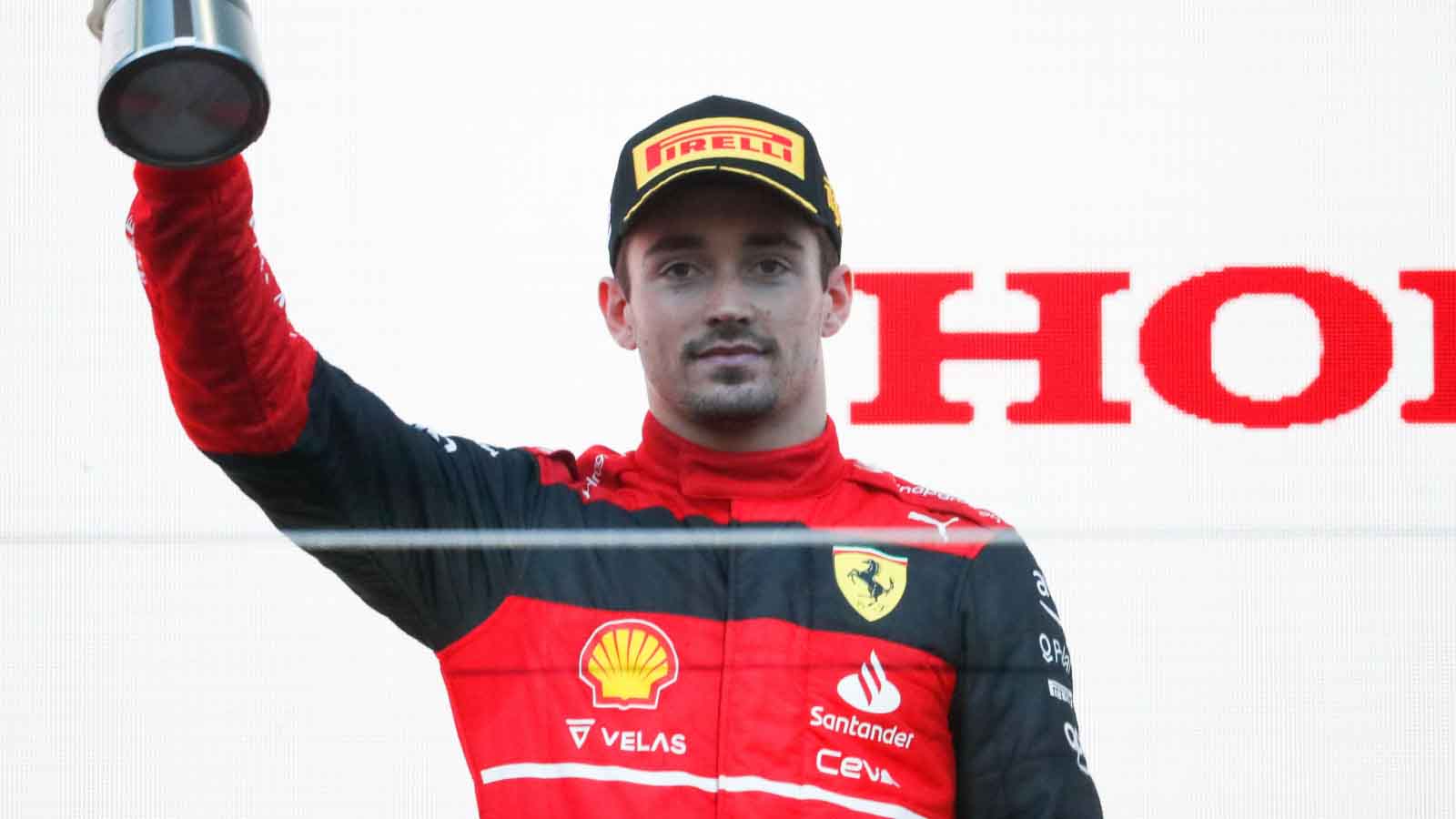 Ferrari team boss Mattia Binotto has fumed at the five-second penalty given to Charles Leclerc at the end of the Japanese Grand Prix.
This not only dropped the Ferrari driver down a place from second to third in the race, but the points lost handed Max Verstappen the World Championship in bizarre circumstances.
The swift investigation into Leclerc's offence, running deep into the final chicane at Suzuka on the last lap while defending from Sergio Perez, before closing the door on the Red Bull driver on the exit, saw him penalised while the drivers were still giving interviews in parc fermé.
Verstappen was told by Johnny Herbert in real time, then, that he became World Champion for a second time – despite initial confusion at which points would be awarded for the shortened race, but a full tally was available after the red-flag period ended.
Away from the title implications though, for the FIA to take such a quick decision by contrast to the hours-long wait before Perez was penalised for his Safety Car infringements in Singapore last time out rubbed the Ferrari team principal up the wrong way.
"I have little desire to comment. I think the choice of the FIA ​​is ridiculous and unacceptable," Binotto told Sky Italia.
Max: "I am not [World Champion], am I? Are you sure?"#JapaneseGP #F1

— PlanetF1 (@Planet_F1) October 9, 2022
"In the last race they took an infinite time to decide while today a few seconds. There was no advantage gained by Charles.
"We will talk about it in the appropriate places, but this decision taken without even listening to drivers is unacceptable as there was no advantage gained.
"Today it took them a moment to give the penalty to Leclerc. Three hours in Singapore with Perez, poor guy, who couldn't even follow the Safety Car. Two identical infractions, but different penalties.
"Congratulations to Max for the victory and for the championship, he drove in an excellent way."
Though Leclerc stayed where he was position-wise when he cut the chicane, the FIA still decided to punish him for the move, as they explained.
"Although car 16 did not gain a position by going off track, it was still deemed to have gained a lasting advantage," the stewards' verdict said.
"This determination takes into account the numerous driver briefings where the Race Directors advised that an "advantage" would be considered as having been gained if you go off track and return in the same position whilst defending."
Read more: FIA explain how Max Verstappen was able to clinch World Championship in Japan