Leclerc rues 'frustrating' race despite going from P19 to P5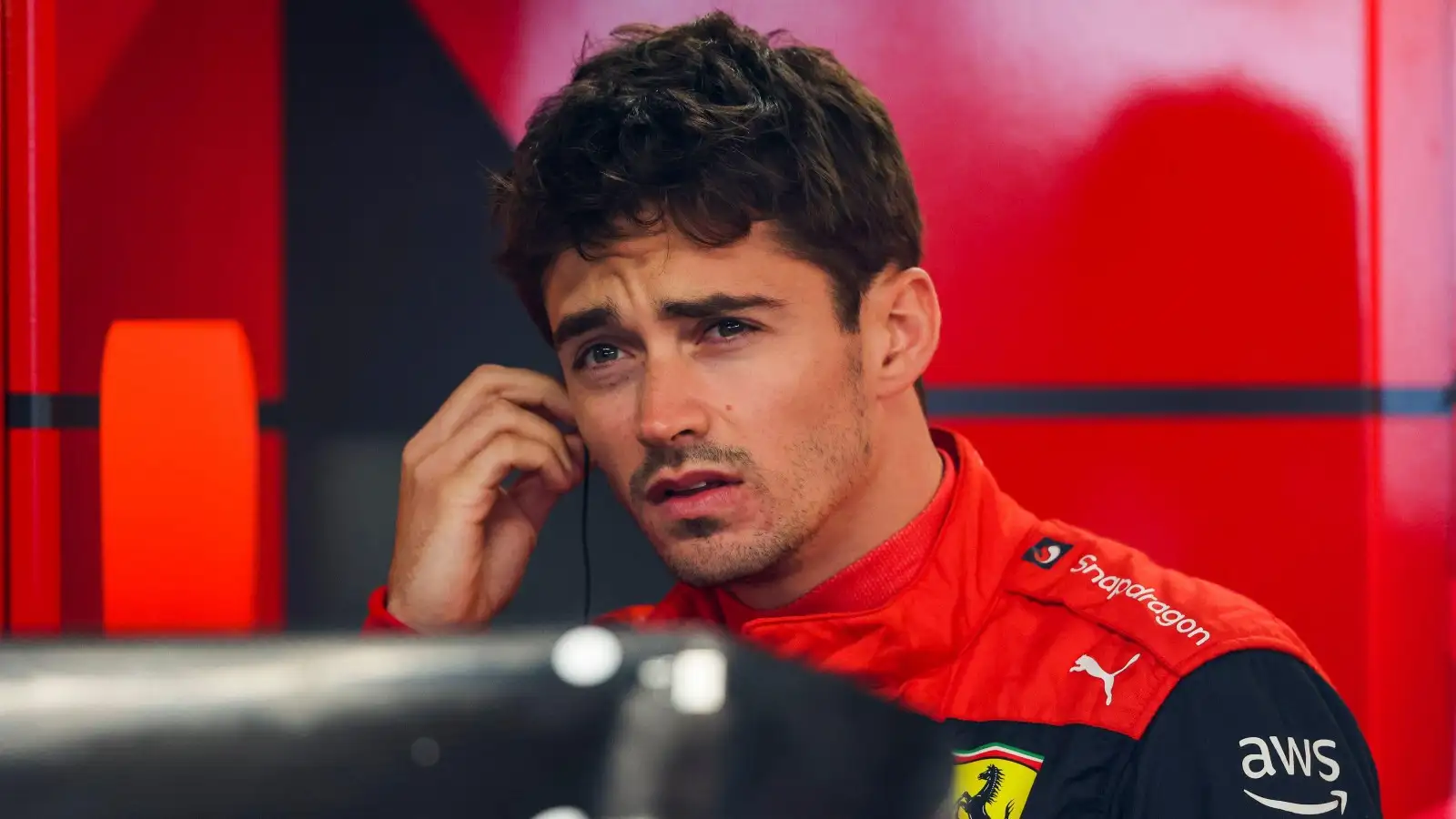 Charles Leclerc was left a frustrated man despite coming from the back of the grid to finish P5 as a mistake in the Ferrari garage once again cost him dearly.
Given the penalty handed to him for his new power unit, this weekend was always going to be about damage limitation for Leclerc and his dwindling title aspirations.
However, with the Canadian track providing more opportunities for overtaking, Leclerc would have been confident to have been able to move back into the points positions over the course of the race and he made good progress early on.
That was until he hit a long line of drivers enjoying DRS off each other then once he had passed, Ferrari again let him down. This time it was not a reliability issue nor a strategy error but instead a slow pit stop that once again placed him at the back of a DRS train.
Speaking to Sky Sports F1 post-race, Leclerc described it as a "frustrating" afternoon for him.
"The last part was nice but obviously the very first part I was stuck in a DRS train and I could not do anything," he said.
"Then in the middle part of the race I found myself stuck behind Esteban who had much newer tires so out of Turn 10 where the tyres are actually making the difference he had very good traction and that was enough for him to keep me behind all the time.
Your @salesforce #F1DriverOfTheDay in Montreal…

It's @Charles_Leclerc, after a fight from the back of the grid to fifth! #CanadianGP #F1 pic.twitter.com/1q22bkPbwQ

— Formula 1 (@F1) June 19, 2022
"It was just about being patient and thinking about the end of the race. Then we did the pitstop thinking that we had cleared the traffic behind but we had a slow pitstop and we fell back into another DRS train so we had to redo the job again.
"Then the end was quite fun. I had to be a bit more aggressive to at least get some points and and we finished fifth in the end which is the best considering everything that happened today."
Given Ferrari looked the quickest car on the grid at the start of the season, it now seems Red Bull has the pace advantage as shown by Max Verstappen's ability to hold off Carlos Sainz who had DRS. Leclerc was asked if he believed that was the case but said he was too far back to even tell.
"I have no idea because I haven't seen Red Bull at all during the race, they were just too far in front but overall it felt like the feeling was good and whenever the feeling is good, that is a good sign whether it was enough or not to beat Red Bull, I don't know.
"I think it's been close during the whole season and it will have been close today."