'Ferrari need to take stand, Charles Leclerc in sheer pace is the lead guy'
Ferrari need to acknowledge that "Charles Leclerc in sheer pace is the lead guy" if they want to have any hope of beating Max Verstappen.
That's the opinion of Damon Hill.
Ferrari president John Elkann recently raised eyebrows when he told Gazzetta dello Sport the Scuderia will soon win both the Constructors' and Drivers' titles, and "that Charles Leclerc is in pole position".
Put to team boss Mattia Binotto that the president meant Leclerc was their number one driver, the Italian insisted he did "not mean that".

He added: "I think it's fair, as a team, to give them equal chance, certainly at the start of the season and through the season."
Binotto's actions have backed up his words, the team boss all but handing Sainz the British Grand Prix win at the expense of Leclerc while also allowing the Spaniard to fight his team-mate at the Austrian GP sprint race.
That was a tussle that meant Leclerc, eventually shaking off Sainz, wasn't able to race Verstappen for the win.
F1 pundit Tom Clarkson feels for Sainz, saying it was "it was very conspicuous the omission of Carlos Sainz from John Elkann".
Hill, however, believes the Ferrari's president's assessment was "tough but fair".
"The fact of the matter is Charles Leclerc in sheer pace is the lead guy, and Carlos has done a great job, but he still hasn't dominated Charles has he?" he said on the F1 Nation podcast. "I mean it's a bit like Sergio.
"They're a very good team, the pair of them.
"Carlos was actually pretty quick at Monza I thought but he's going to have to go up another level to put Charles in the shade.
"And so that's a fair point. If you're going up into battle against Max Verstappen and Red Bull, you've got to put your best guys forward, you're not going to not hurt people's feelings because there isn't time for that in F1.
"I think it was tough but fair, and I think it was at the right time without putting masses of pressure on Ferrari, they already had enough.
"Being on pole position with Charles it could only go horribly wrong couldn't it? Just felt that horrible feeling about it."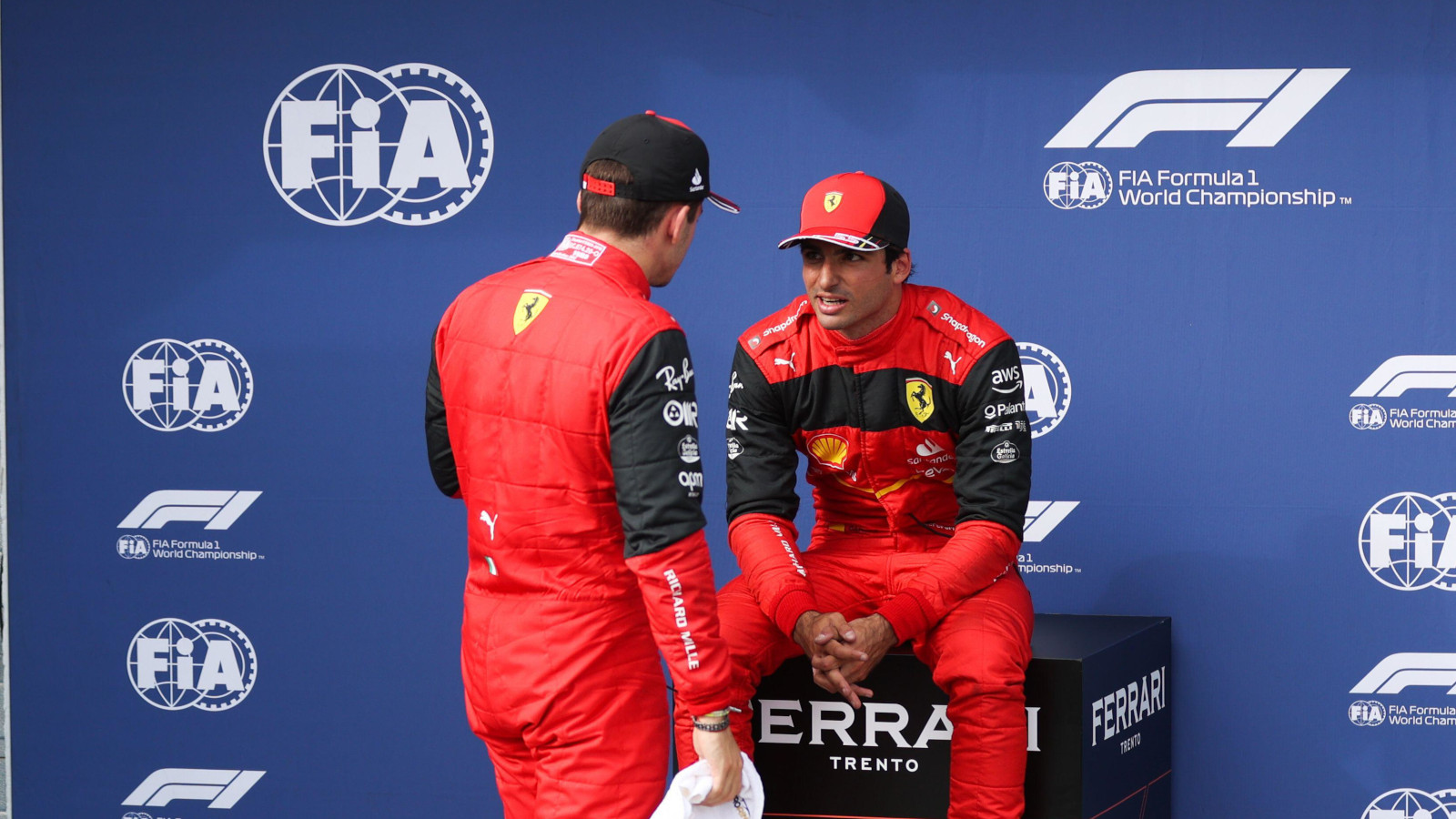 Horribly wrong sums up Ferrari's 2022 season, the team going from championship contenders to scrapping to finish second.
"I mean when Michael [Schumacher] was winning," Hill continued, "I used to say you could bet your house on him winning. You would go into race going this team, the way they operate, where he drives, you'd bet your house on.
"You wouldn't do that right now with Ferrari."
Leclerc is P2 in the Drivers' Championship with 219 points, Sainz 32 points behind his team-mate in fifth.
A damning indictment of Ferrari's 2022 championship
That fans and pundits hold their breath waiting for something to go "horribly wrong" with Ferrari is a damning indictment of the team's 2022 failures.
From reliability issues to strategy blunders to driver errors, the team has the full trifecta of mistakes. And there's no sign of anything changing.
In fact Mattia Binotto has said several times he sees no reason it should.
While it could be argued, and Binotto does, that this season things are better than last year, or the year before, as Ferrari have gone from two win-less campaigns to winning four races, their mistakes take the shine off that.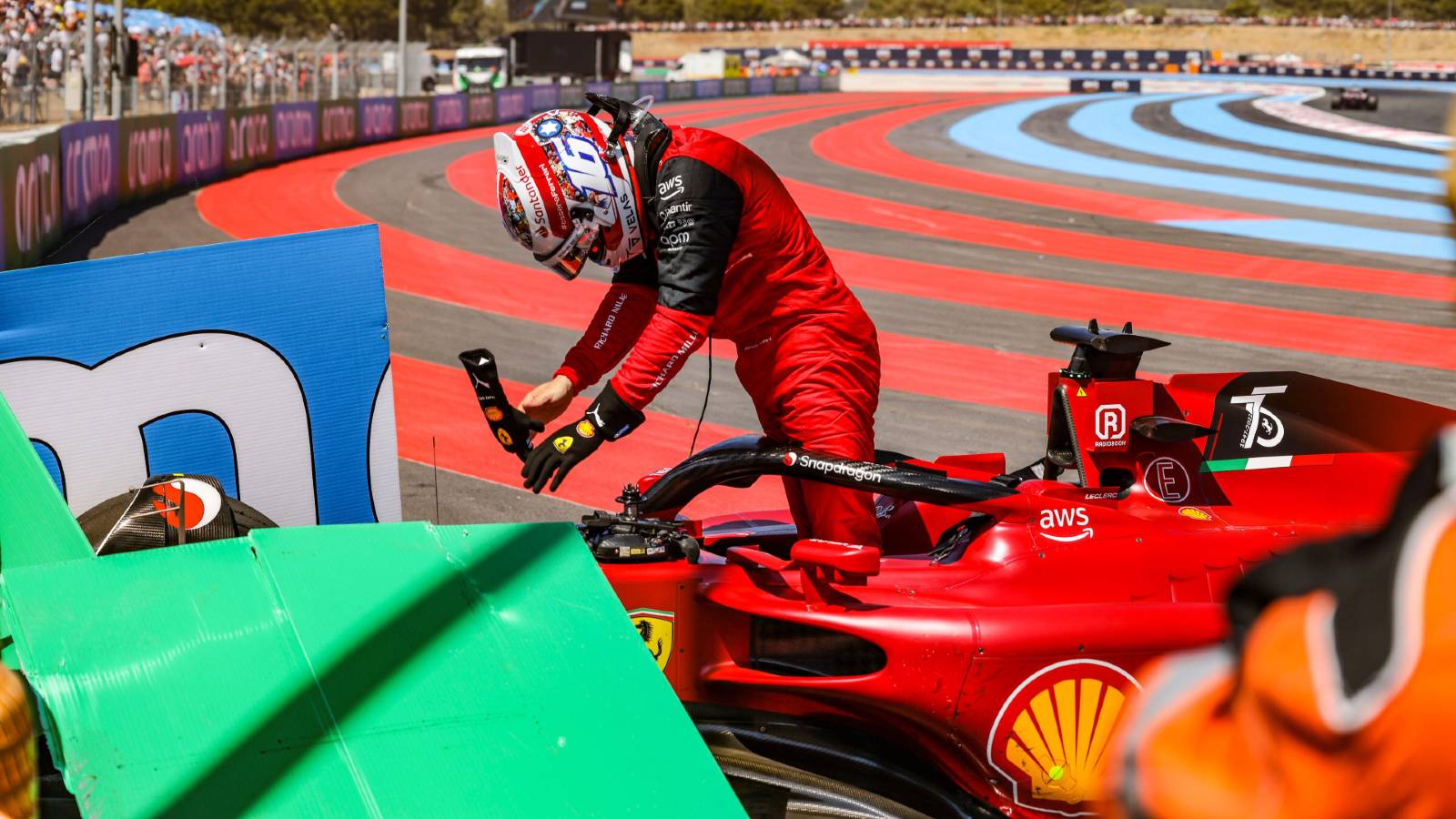 Had Ferrari only won four grands prix because Red Bull were the outright better team, hats off to both of them for their achievements.
But Spain, Baku, Hungary and France were all won by Verstappen because of various issues for Leclerc while Monaco also went to Red Bull through a Ferrari blunder.
And that's just the wins lost, the list not including the numerous other times Ferrari threw away points.
Four wins may be a sign of a success for Binotto, but for the Tifosi they're a sign of what could have been.
Discuss and share all things Ferrari with PlanetF1's official Facebook group chat. Join here!