'Leclerc made small errors, Max was careless'
Charles Leclerc's small mistakes that have "big consequences" are the result of misjudgements and inexperience, not like Max Verstappen's 2018 spate of "careless" errors.
That's the opinion of Formula 1 journalist Scott Mitchell.
Only three years into his Ferrari career and Leclerc has been handed number one status at the Scuderia, flying the flag with new team-mate Carlos Sainz.
Some are wondering if Leclerc has what it takes to not only lead Ferrari but also win a World title, something that team hasn't done since Kimi Raikkonen in 2007.
Last year he made five notable mistakes in 17 races, three of which came on the opening lap of a grand prix – Styrian, Sochi and Sakhir – and two during the race, his Monza crash and his final lap error in Turkey that cost him a podium.
Mitchell doesn't believe those are a sign of a "chaotic" driver such as Verstappen was in the first half of the 2018 season.
He told The Race F1 Podcast: "The first thing I'd say is when we are talking about a lot of these errors we are talking about really, really small misjudgements that have big consequences.
"It is not that he is a chaotic driver or a driver that lives on the edge and spills over it dramatically.
"I think it is obviously far less dense spread of incidents, a little bit like where Verstappen was in 2018 but for different reasons.
"Verstappen at the start of 2018 was just a bit careless, a bit rash.
"Leclerc is more tiny misjudgements, call it a little bit of inexperience. It is really small mistakes that have big consequences.
"I don't think Leclerc has a trait of making errors and in fact I'm adamant he doesn't make the same mistake twice.
"He is really good at learning from his errors."
He added: "That's not indicative of a driver who is out of control.
"And that is the difference between when Leclerc occasionally makes these high-profile errors or misjudgements versus a sequence of mistakes like we saw from Verstappen at the start of 2018.
"Similar outcome, similar in it being small things that have big consequences but different levels of whether it is a driver who is out of control or a driver who is making a tiny misjudgement they will learn from and not repeat in the future."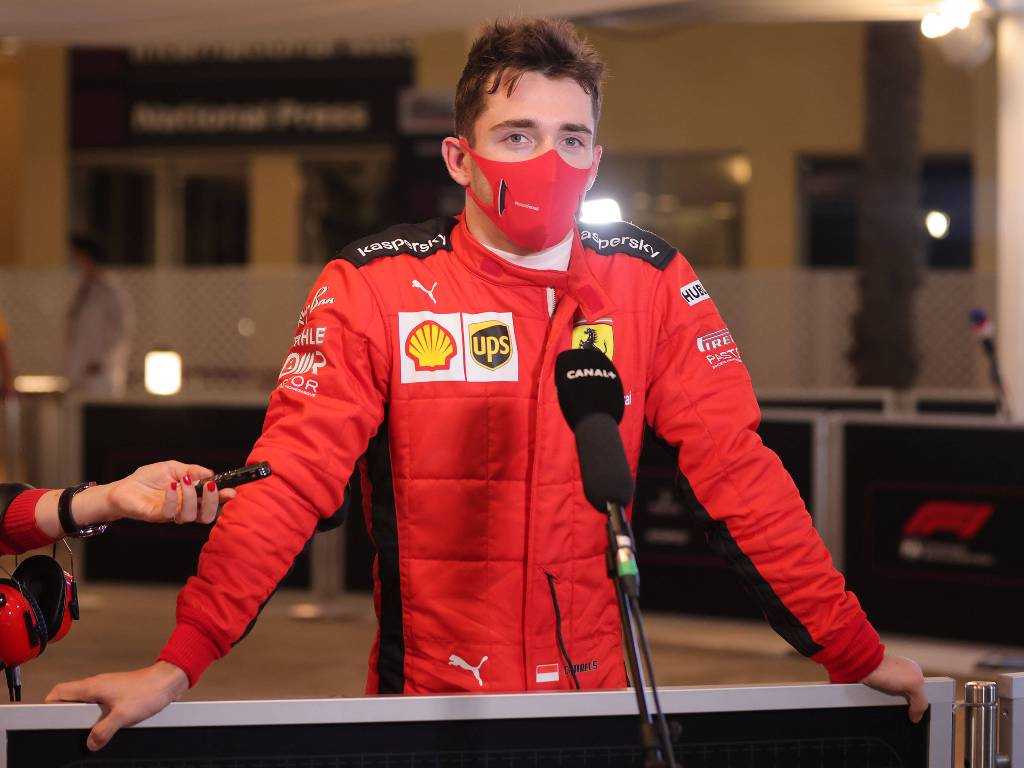 Sign up to the official Formula 1 store and save 10% on your first order!
Mistakes aside, Mitchell reckons Leclerc showed in 2020 that he has speed, speed that he put to good use in qualifying where he often out-performed the car.
"The thing that impresses me with his speed is how he has learned to extract that in qualifying," he explained.
"I feel like it wasn't possible to judge that last year because of how maverick some of his laps were in Q2
"You look at how many times Sebastian Vettel failed to make it through to Q3 in the Ferrari but Leclerc was able to pull it out the bag.
"When the car was competitive, and you knew it was a Q3 car, the thing that is impressive with Leclerc is how he has stopped being vulnerable to a Q2 elimination.
"At Sauber what he found in his rookie season he was so on the limit that there might be a small mistake and some times that manifested itself in a brilliant result and sometimes that manifested itself in Leclerc not doing better in the next segment than he had done in the segment he had just qualified from.
"And when he went into 2019 with Ferrari that was one of the big weaknesses, he had one of the worst records for his qualifying lap versus his theoretical best from a session.
"Leclerc is now an ultra dependable qualifying asset. I don't have any doubt now about Leclerc going into a qualifying session and getting the most out of the car.
"Now he is prodigiously quick and capable of crazy laps, he's rationalising it and putting everything into place to allow that lap to happen."
Follow us on Twitter @Planet_F1 and like our Facebook page.