Sprint weekend reminded Leclerc of F1's refuelling era
Charles Leclerc has said driving in sprint qualifying made him hark back to how it must have felt to drive in Formula 1's refuelling era.
The 17-lap dash to decide pole position at Silverstone last weekend saw the drivers start on lower fuel loads and fresh tyres, enabling them to push the car as hard as possible throughout.
Formula 1's refuelling era finished after the 2009 season to decrease costs and improve safety in the sport, and those races saw drivers stop multiple times for fuel and tyres, which meant most drivers were effectively driving flat out for an entire grand prix.
With that in mind, the Ferrari driver explained just how much changed in sprint qualifying compared to normal race conditions.
"It is a big, big difference," Leclerc told Autosport when asked about how having a lower starting weight affected the car.
"It's very nice. I prefer to drive in those conditions, it makes me think about refuelling a little bit, because it feels very good and I think for racing also for those tyres they are in a much better window and it makes us push a lot more.
"Seventeen laps pushing flat out is normally not something we are used to unfortunately, so it feels good to be pushing for 17 laps."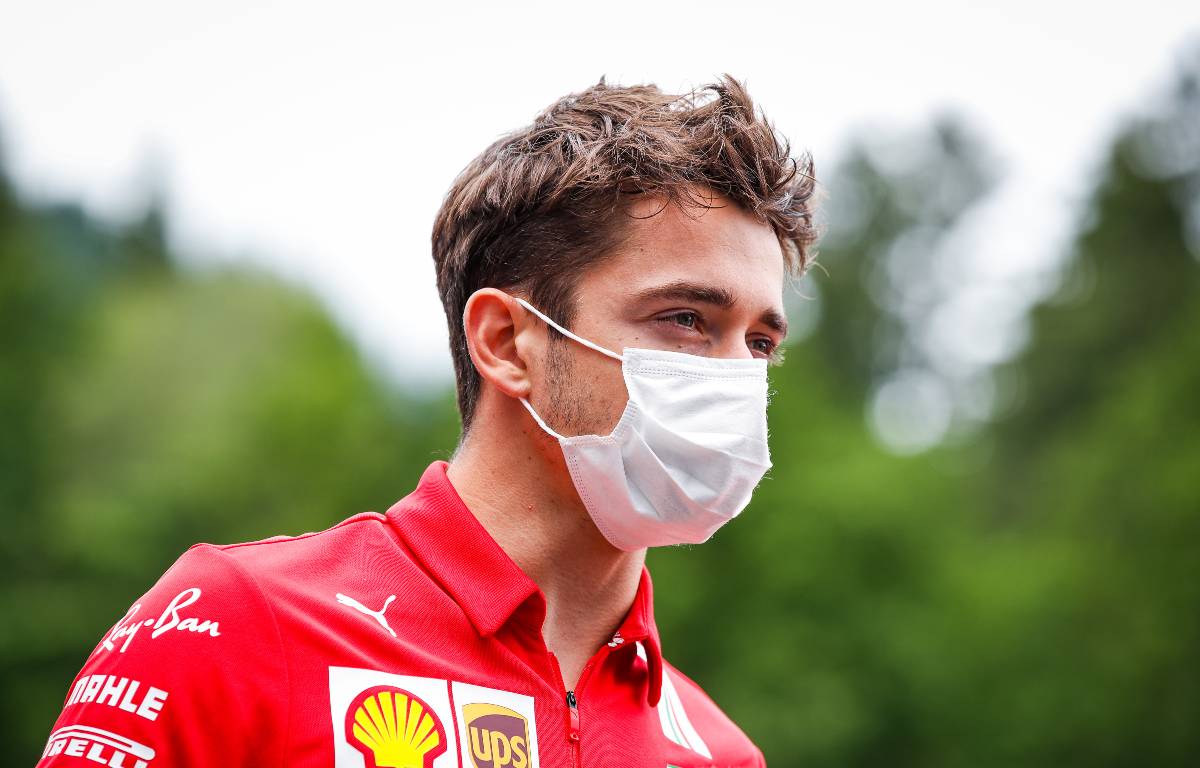 Show your support for Charles Leclerc with his official merchandise collection on the Formula 1 store
The structure of the race weekend in Silverstone fundamentally altered as well, with one practice session followed by qualifying on Friday, before FP2 and sprint qualifying followed on Sunday.
The changes have come as part of an idea within Formula 1 to try and enable race-attending fans to watch meaningful action on each day of a grand prix weekend.
Two more tests of sprint qualifying will follow later in the year, and it was officially confirmed on Thursday that Monza would be the next host of a trial run in September – and Leclerc is looking forward to trying out the altered weekend again.
"Honestly I loved it," he said.
"I really like this format for now because in some races for sure there won't be much action in the sprint qualifying, but at least it makes it exciting for every day.
"Normally I'm so bored in the car on the Friday, [Silverstone] felt a bit more exciting and there was a bit more to gain to push straight out of the box in FP1 to be ready for qualifying.
"Sprint qualifying is cool, you get to push for 17 laps straight, but what I enjoy most is the Friday change, having the qualifying on Friday makes it a lot more exciting for us drivers."