Leclerc: 2020 has made me a stronger driver
2020 hasn't included a title fight or even a race win for Charles Leclerc but he reckons he's emerging as a "stronger driver".
Off the pace in pre-season testing, Ferrari's woes continued when the season eventually began in Austria.
Although Leclerc put his SF1000 on the podium, it was more down to circumstances than raw pace.
He added another top-three result at the British Grand Prix, round four of the campaign, but there's where the champagne stopped flowing for the Monégasque driver.
While he has been in the points more often than not, Leclerc has arguably out-performed the car if his team-mate Sebastian Vettel's results are anything to go by.
Nearing the end of a season in which Mercedes have dominated, Leclerc and Ferrari could finish win-less unless they somehow benefit from a crazy race.
Leclerc, though, says he has few complaints about his own performance, in fact he reckons he has learned a lot this season.
"I'm happy, I'm satisfied with the way I have improved as a driver since the beginning of the season," Motorsportweek.com quotes him as having said.
"Especially tyre management, I think that was one of my weakest points last year.
"I put quite a lot of effort in that and it seems to be better now. This is a positive.
"I think it is in the toughest moments you get even closer within the people that are working with you and I think this is exactly what is happening.
"We are trying to help the team as much as possible to come back to where we want to be and I think this is creating some strong links for me and the future with the team.
"This is good, and I hope this difficult situation will be as short as possible."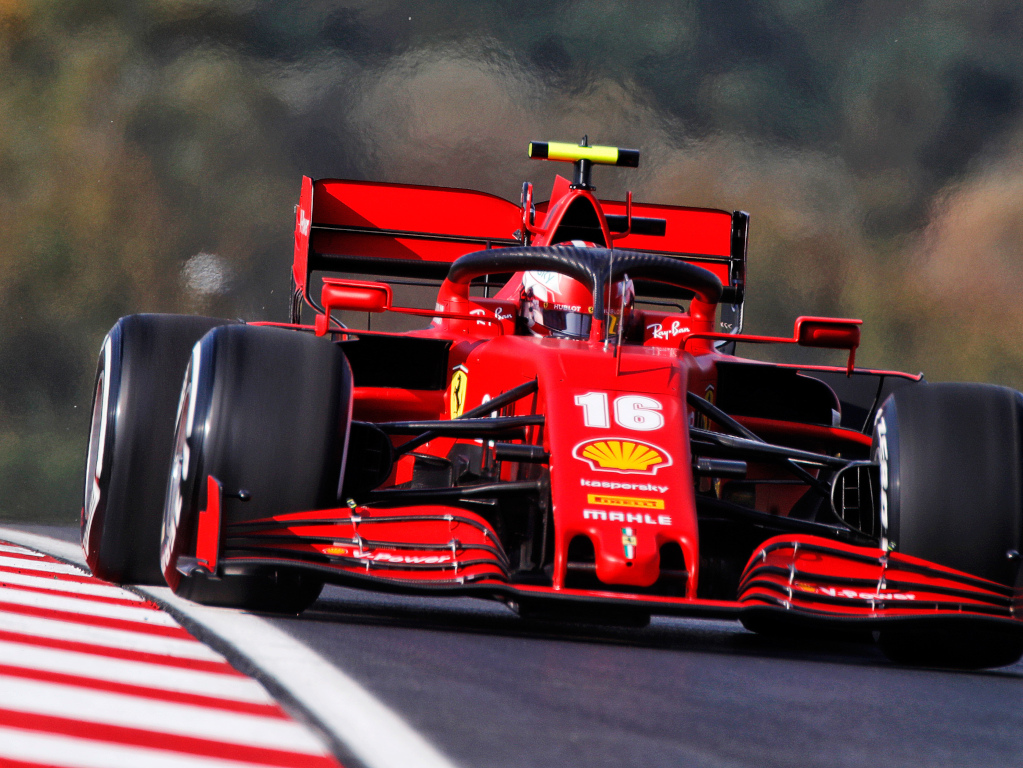 Get your hands on the official Ferrari 2020 collection via the Formula 1 store
Fifth in the Drivers' Championship, three points behind Sergio Perez in the battle for best of the rest and one ahead of Daniel Ricciardo, Leclerc believes 2020 has made him a "stronger driver".
He said: "As in difficult times I found my determination in other ways, focusing on myself, trying to improve even though it is not to fight for podiums or wins, we are fighting for lower positions.
"But at the end it matters as much for me. Then in terms of patience, I don't think I was a very patient guy in the past but now I have to be in the situation I am in now, and I feel like I've improved on that too.
"Yeah, surely I'm a stronger driver than where I was at the beginning of the season."
Follow us on Twitter @Planet_F1 and like our Facebook page.