Charles Leclerc discusses 'three key elements' behind unravelled season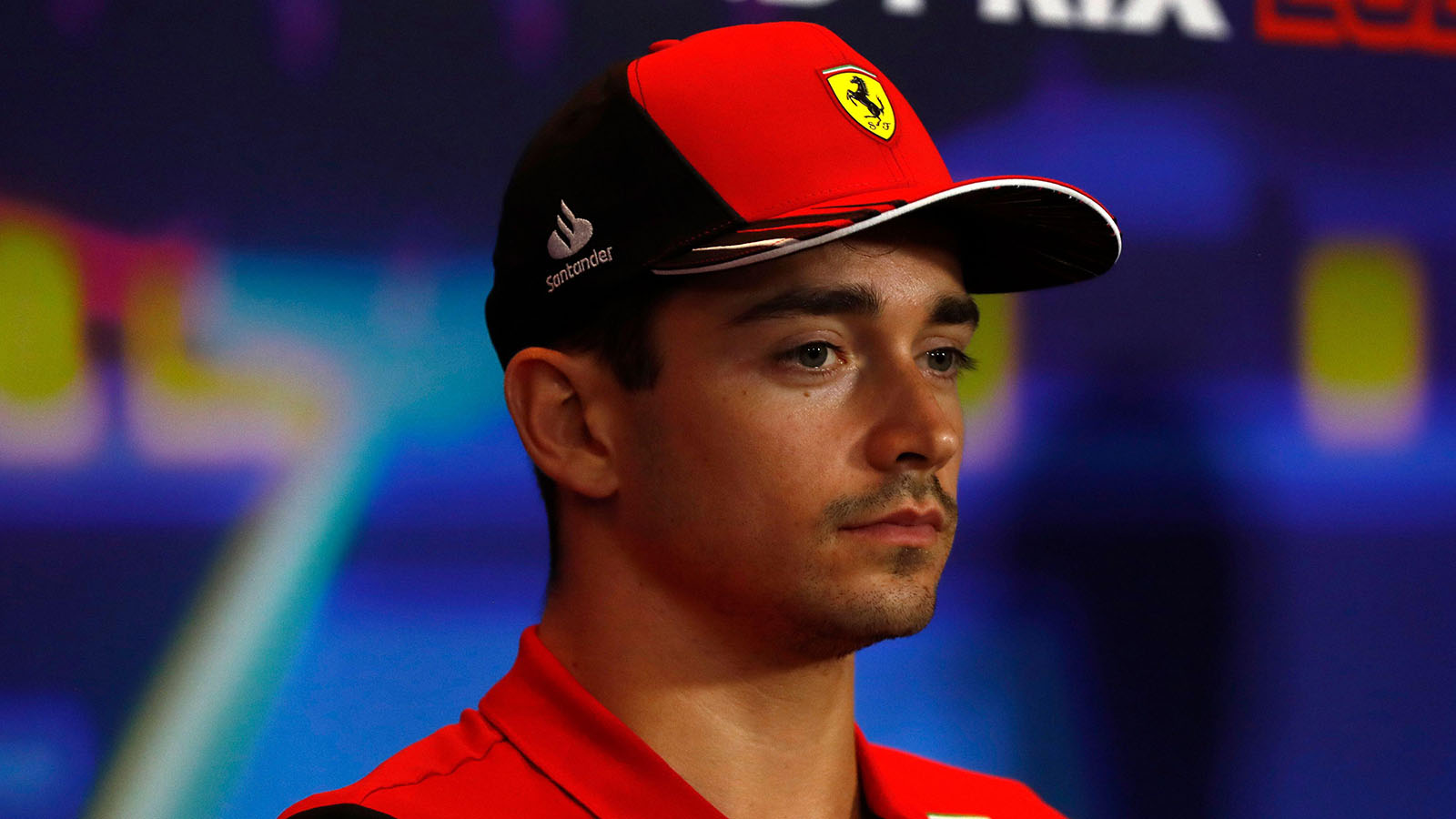 Reliability, strategy, tyre management. These are the three areas which Charles Leclerc said caused his and Ferrari's season to fizzle out.
With the Scuderia going into 2022 quietly confident of a strong season, following the introduction of all-new technical regulations, the early stages of the campaign suggested that Ferrari had delivered and perhaps even exceeded their expectations.
As Leclerc won two of the opening three races, while Red Bull suffered with reliability problems, there was soon talk of whether Ferrari could be stopped in pursuit of the Drivers' and Constructors' titles.
But a combination of strategic errors and driver mistakes, like when Leclerc crashed out of the lead of the French Grand Prix, allowed momentum to swing in Red Bull's favour, with Max Verstappen and the RB18 going on to then become the season's pace-setting combination.
Taking a record 15 wins out of 22 grands prix, Verstappen had his second World Championship in succession bagged with four rounds to go, while Ferrari were also unable to keep pace with Red Bull who lifted their first Constructors' crown since 2013.
And speaking to media, including PlanetF1.com, after the season-ending Abu Dhabi Grand Prix, Leclerc explained the ways in which it went wrong for Ferrari.
"Honestly there are three key elements," he began. "Reliability has been a problem at one point of the season, which we paid the price for later on with penalties and other things.
"Strategy. I think we've done too many mistakes at one point of the season and tyre management. We haven't been consistent enough at our 100%.
"Today was a good race, but we also sometimes have very bad races and we don't seem to have the understanding yet of how to have a good tyre management all the time. So these are the three key aspects in which we are focusing on at the moment."
That being said, Leclerc cited an improvement in Ferrari's strategical calls in the final races, Abu Dhabi a particular highlight as the one-stop strategy helped Leclerc to a P2 finish which also saw him claim the runner-up spot in the Drivers' standings, a two-stop for Red Bull's Sergio Perez failing to reap rewards.
"I felt like strategy has been definitely a step forward in the last few races," said Leclerc. "Difficult to show because we don't have the pace that we had at the beginning of the year. But the way we communicate, the way we take decisions is better.
"Of course there were a few mistakes, but I think we took better decisions come race day. Tyre strategy and obviously reliability, that we cannot forget, are the two things that we'll be focusing on."
Charles Leclerc set to lead Ferrari's 2023 charge
If Ferrari are indeed back in the title hunt for 2023 and capable of staying there, then 2022 suggests that it will be Leclerc going for the title rather than Carlos Sainz.
While the Spaniard narrowly outscored Leclerc in their first season as team-mates in 2021, Leclerc looked consistently the more competitive driver when the F1-75 was going for wins.
Ending the campaign with three wins against one for Sainz, Leclerc also claimed nine pole positions, Sainz three, and scored 308 points to Sainz's 246.
Of course Leclerc cannot be in full control of what Ferrari do in terms of their effectiveness on strategy and in the pits, or the quality of challenger which they produce for 2023, but he can work to fully clean up his costly errors of 2022, like the crash in France and spinning at Imola.
These are the kind of errors which Leclerc must avoid if he is to sustain a title push in 2023.
Read next – Charles Leclerc v Carlos Sainz: The battle to be No.1 didn't go in anyone's favour