Charles Leclerc is adamant: We don't think the title is out of reach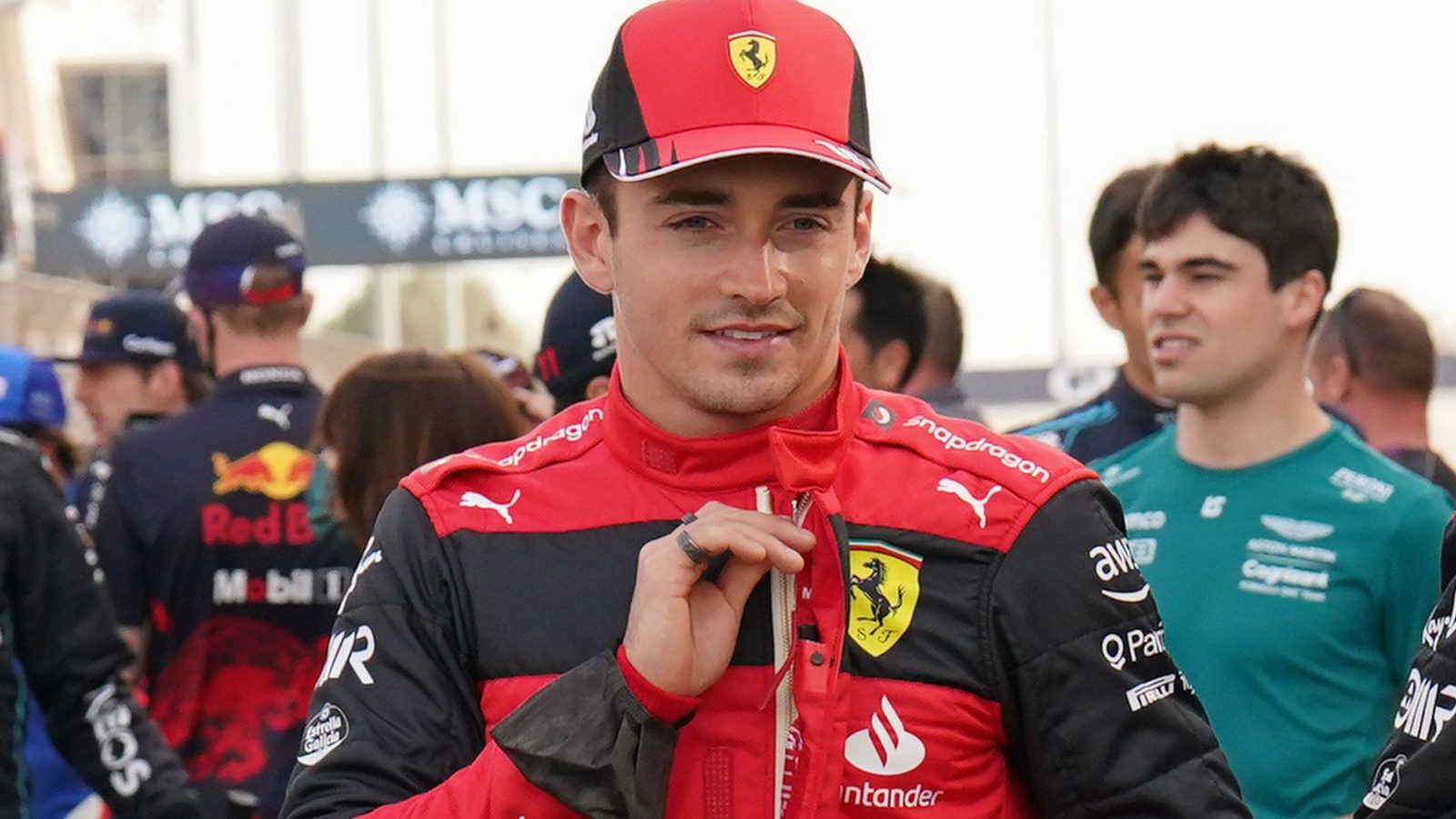 Despite falling 38 points behind Max Verstappen after two races, Charles Leclerc is adamant there's still plenty of time for Ferrari to fight back and challenge for the championship titles.
Although Ferrari declared in the build-up to the new season that the SF-23 would be "unprecedented in terms of speed", it's been anything but. In fact so far neither driver has even managed to reach the podium, never mind win a race.
With just 26 points on the board, and nursing a tyre-eating car, Ferrari are down in fourth place in the Constructors' Championship with Carlos Sainz equalling that position in the Drivers' standings. As for Leclerc, he's only P8.
The Monégasque driver retired from the opening race of the season in Bahrain when his car shut down, that leading to a grid penalty at the following race in Saudi Arabia as the team fitted his third Control Electronics unit of the season.
Lining up 12th on the grid he could only recover as far as P7, yet another indication that the SF-23 is not a match for the Red Bull as Verstappen was able to race from 15th on the grid to second at the chequered flag.
Taking the fastest lap point that Sunday, he moved onto 44 points, 38 ahead of Leclerc. The Ferrari driver, though, is adamant the title is still possible.
"Of course it is, it's still early in the season," he told Sky Sports.
"We cannot hide and say that everything is fine, and that from this weekend onwards we'll be fighting for wins again.
"We need to be realistic. The way it is now, we're far away from the performance we want but that doesn't mean we need to demotivate ourselves.
"The season is long, we have upgrades coming in the next few races, hopefully this will help us to close the gap to Red Bull who are in another league. Aston Martin are also really strong in races.
"We need to work, we know this, but we don't think the title is out of reach."
PlanetF1.com recommends
Carlos Sainz's clearest hint yet that Ferrari SF-23 could look like a Red Bull car soon
The pressure of working for Ferrari: 'People are literally spitting at you in the street'
Charles Leclerc's coach on why Melbourne gives drivers 'trickiest problems' of the season
According to reports Ferrari will bring their first big upgrade of the season to Imola, the first of their two home races, and it's an update that will include new sidepods.
Carlos Sainz has hinted they could draw inspiration from Red Bull's RB19.
"At the moment the Red Bull is superior everywhere," he told the media, including PlanetF1.com, in Australia. "It shows we clearly need to change something, we need to go onto something very different from where we are now.
"I think extremely good performance at the start of last season made us keep pushing with this concept.
"But I think we realise now that Red Bull have a clear advantage everywhere and that we need to start looking to our right and to our left."