Charles Leclerc's gruelling Dolomites training regime ahead of 'more mature' 2023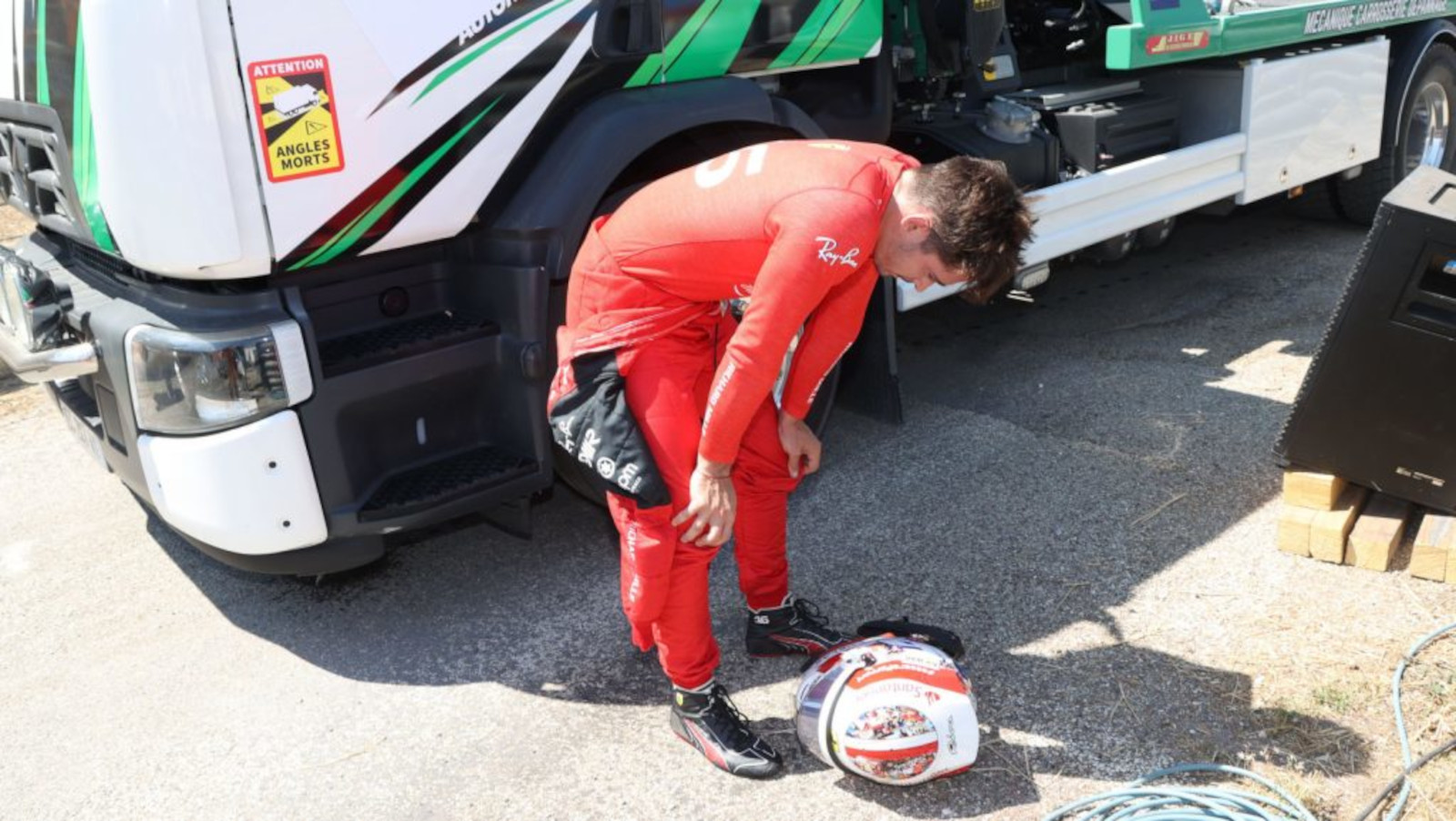 Charles Leclerc thinks he'll arrive on the 2023 grid "more mature" than he was in 2022, a season of hard lessons for both the driver and his Ferrari team.
2022 began in fine form for Leclerc, the driver winning two of the opening three races. Such was his and Ferrari's form that pundits – and the Tifosi – predicted they'd be in the hunt for the championship double.
And then it went horribly wrong.
From reliability gremlins to strategy blunders, Leclerc's title chances were all but over by the time he crashed out of the lead at the French Grand Prix.
He had to settle for runner-up in the Drivers' standings, well over a 100 points down on World Champion Max Verstappen.
The Monégasque driver says he's learned from those struggles, and believes it will make him a better driver.
"I think I mature," he said in a YouTube blog about his pre-season training camp. "Every season you do in Formula 1 you learn new things, so you change as a driver.
"Whether there is a particular change where I was like, 'OK, this I need to change,' not really. It's just small improvements.
"After every mistake you learn and you grow, so I'm more mature, but there's not been a particular change, no."
PlanetF1.com recommends
Revealed: The top 10 highest F1 points-scorers of all-time using unique formula
Ferrari 675 reportedly set to be 'at least one second faster' than the F1-75
Carlos Sainz staying tight-lipped after Vasseur chat and first sight of 2023 Ferrari
Leclerc recently spent two weeks putting in an intense training regime at Val Gardena in the Dolomites.
The training camp included gym sessions, skiing, ice climbing and more.
"The non-stop gym every day for a week like this, that's a training camp," he said.
"We try to squeeze as much training as possible, because then once it's done then the activities of pre-season starts – testing quite a lot of media activities to prepare the launch of the new car, so not much free time anymore.
"So this is basically all the training. We tried to some skiing, some normal skiing, which is not part of the training, but we're still moving.
"So quite a bit of training, I'll be dead at the end of this!"
But apparently Formula 1 drivers, at least Leclerc, isn't much different to the rest of us as there are days he would rather do anything else but train.
"Sure, there are some days I'm not particularly happy to go training, but it's life, it's part of the game," he conceded.
. @Charles_Leclerc : "I was hungry."#F1 #Charles16 pic.twitter.com/SCE41pX1td

— Charles Leclerc Fan Page (@LeclercNews) January 13, 2023
And winning said game is what motivates him to do it.
"At the end, winning is what motivates me," he continued. "In 2022, we didn't make it, but I'm planning to do it this year.
"We need to be as prepared as possible, and training is part of it. You need to be fit inside the car and we are giving the best just to be the best driver out there on the track. That's what movitated me."