Charles Leclerc has revealed he has upped his intensity in race weekends this year – and is now fully 'on it' in every session.
That might be, you could construe, because the Ferrari driver has to work an awful lot harder now to get the most out of a car that is no longer capable of challenging for race victories, as it was in 2019.
The Monegasque won last season's Belgian and Italian Grands Prix, but this term he has had to make do with a couple of podiums in Austria and Britain – and even two additional P4 finishes have been a result of him essentially outperforming the car.
Leclerc's driving has attracted widespread praise, not least from his own team-mate Sebastian Vettel who described his younger colleague as being in a "different class" to the four-time former World Champion.
Asked in a Channel 4 interview what changes he had made to his mindset in 2020, Leclerc replied: "I think I did a significant step. I changed my approach quite a lot compared to last year.
"Last year, I was taking it very easy in FP1, FP2 and FP3 to then going all in qualifying.
"This year, I just go all in from FP1 all the way to the race, so every lap I do I try to be on the absolute limit and I take risks all the time.
"I changed that this year and I felt it helped me improve and perform at my best."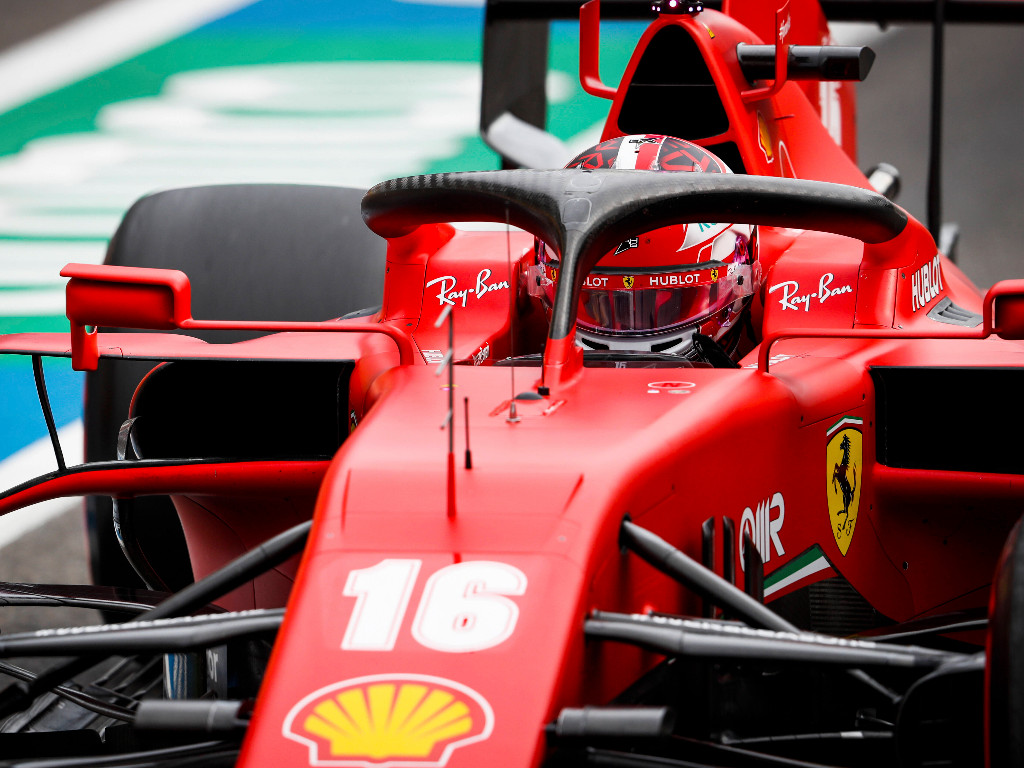 Get your hands on the official Ferrari 2020 collection via the Formula 1 store 
Leclerc denied that was anything to do with fear, adding: "I've never had fear. I still have absolutely no fear when I'm in the car. The day I start to feel fear is the day I will stop racing because I won't be able to perform at my best if I have fear in the car.
"I'm just trying to analyse after every session what I did wrong and what I need to improve to get better in the session right after, but fear is never in play."
In terms of outshining Vettel, with Leclerc having 85 points in the World Championship to the German's 18, the 23-year-old opined that it was down to the characteristics of the car.
"I think maybe the car balance is fitting my driving style more than it is for Sebastian," said Leclerc.
"I feel quite good with the balance on the car that we have and we just need to add some more potential to the car, so overall downforce, a bit more power of course too.
"But the balance itself, I am quite happy and it helps me to give my best to the car."
Follow us on Twitter @Planet_F1 and like our Facebook page