Charles Leclerc's message to Ferrari: 'We won't win a title if I'm making decisions on my own'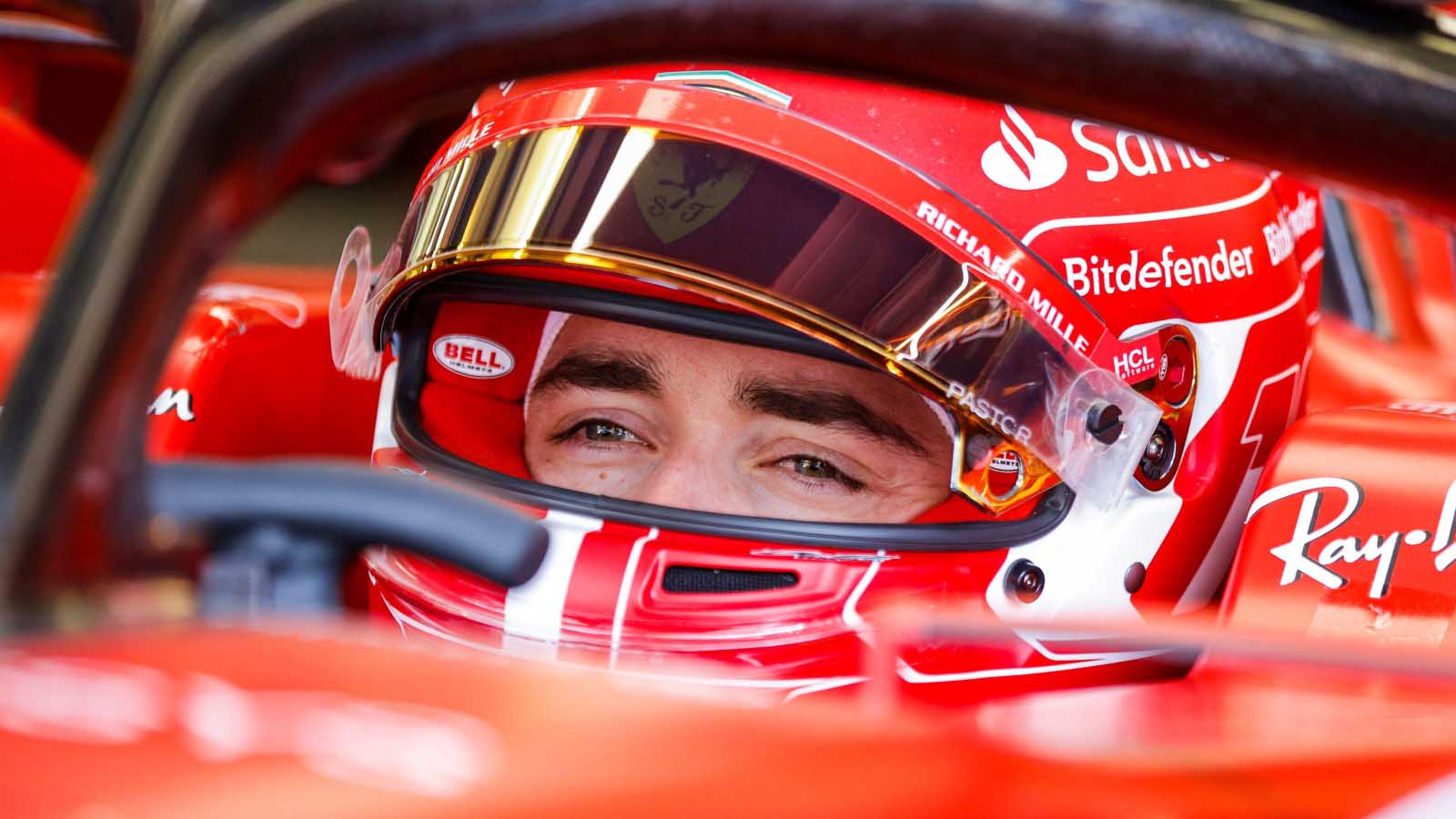 Charles Leclerc has told Ferrari their strategy decisions must improve if they have any hope of winning a World Championship.
While Leclerc was not blameless in the 2022 season, his title capitulation largely came at the hands of Ferrari through reliability but also most painfully through strategy errors.
Since the last race of 2022, there has been a reshuffle in the leadership group of the Scuderia with Fred Vasseur replacing Mattia Binotto while Ravin Jain was placed in charge of trackside strategy.
It was reliability that cost Leclerc in Bahrain but he has told his team that if they have any hope of winning the title, their strategy must be better.
"I am really vocal within the team of what I want and I think this is the right approach," he told the Beyond the Grid podcast. "So this I won't change because I don't care what people really think.
"What I care about is that I am feeling good with myself, doing the absolute best within the team to improve things. This is my main focus.
"In terms of being more vocal when I'm in the car and taking more in hand, the decision, I don't think this is the way forward. Because people don't understand how little information we have in the car, about the whole situation during a race.
"I strongly believe that if we get better as a team, and when I say as a team, it's everybody involved, speaking about our strategy, looking at the strategy, this is when we will be the best altogether.
PlanetF1 recommends
Lando Norris reveals details of Formula 1 drivers' WhatsApp group
Does the F1 calendar really need a London Grand Prix anyway?
Christian Horner's sign of regret with Pierre Gasly and Alex Albon's Red Bull promotions
"We won't win a World Championship if I am making the decisions on my own in the car. This is not how it works and on that I'm convinced."
Despite racing for Ferrari, Leclerc has found life tougher than some of his predecessors at the famous Italian team. Having started strongly in his debut season with the team, Ferrari took a big step back in 2020 and it has been a gradual rebuild since then.
2022 resembled some sort of return to form but it is nowhere near the level that is expected of Ferrari. Despite this, Leclerc has repeated his belief that the Ferrari of 2023 is the best Ferrari he has ever been a part of.
"Yes, I strongly believe [this is the best version]," he said. "And it's the same thinking behind it. After every season, I felt like we took a step.
"We try to see and understand where we did things wrong and then just before this new season, we take actions to improve those things. So yes, of that, I'm also sure."