Charles Leclerc pinpoints the moment he knew World Championship bid was over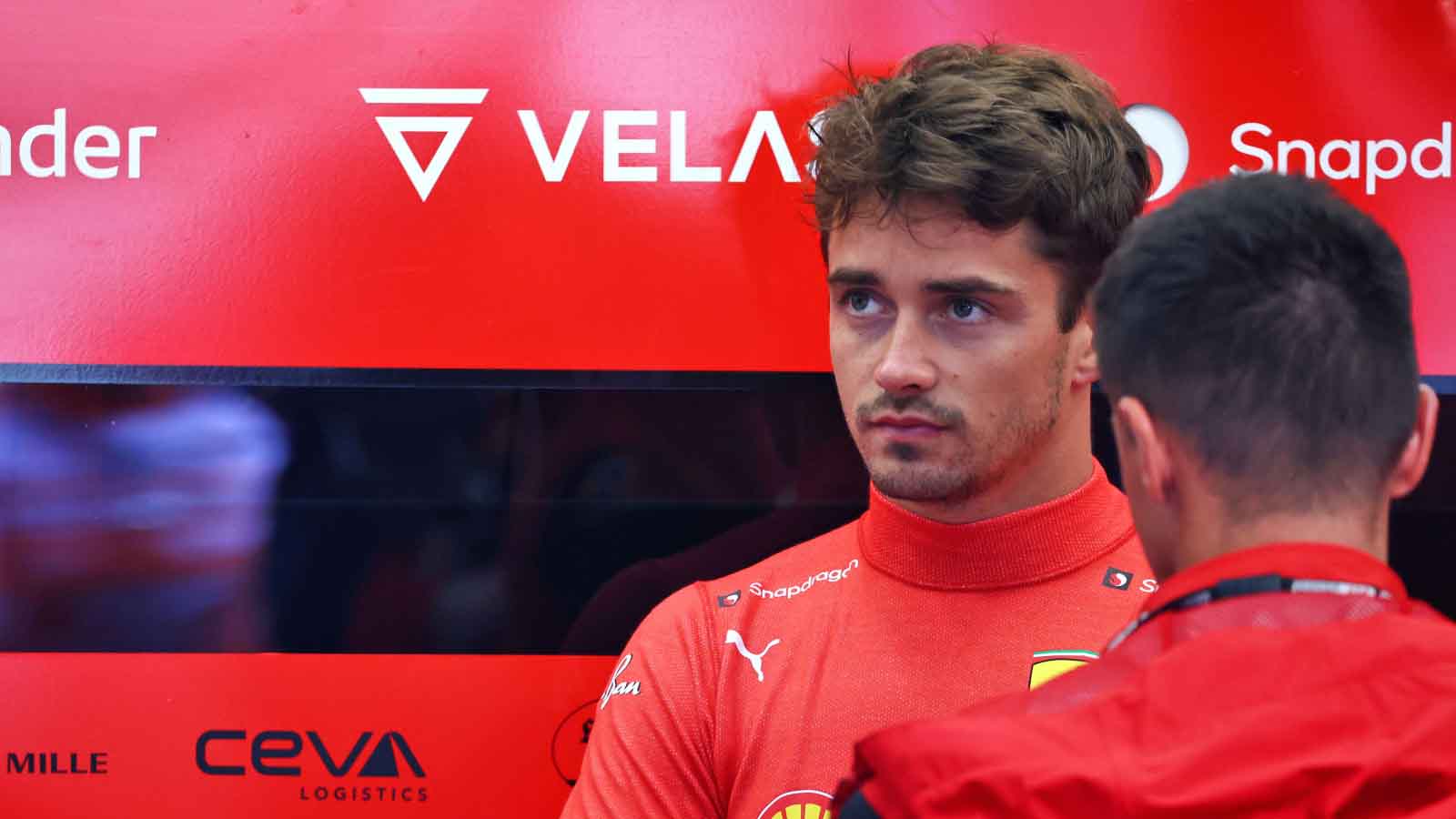 Charles Leclerc highlighted the Belgian Grand Prix as the moment he acknowledged Max Verstappen would win this season's World Championship.
Leclerc realises himself that in the eyes of some, his unforced error to crash out of the lead at the French Grand Prix would have been the death knell in his title challenge, but the Ferrari driver believes his tough weekend at Spa sealed his fate for the year.
Verstappen and Leclerc both took grid penalties and started 14th and 15th respectively for the race, and while the Red Bull driver sailed through the field in a commanding performance to take the victory, Leclerc's comparative struggles left him in sixth and, more pertinently, 98 points behind the World Championship leader.
A combination of issues plagued Leclerc during the race, from an unplanned stop to remove a visor tear-off from one of his brake ducts, to not being able to match the pace of the Red Bull and finishing fifth on the road.
He pitted on the penultimate lap to try and take the point for the fastest lap of the race, but could not manage to do so, and was dropped down a place for a penalty for speeding in the pit lane in the process.
When those factors were put together, alongside a string of dominant races from Verstappen in an ever-improving RB18, it was then the Ferrari driver knew it would not be his year.
"Many people believe that this moment is the French Grand Prix, but for me it was in Spa," Leclerc revealed in an interview with Motorsport.com.
"During the summer break, I believed that we still had the possibility to stay in the race until the end.
"Then the Belgian Grand Prix arrived and it was the first weekend of the season in which Red Bull was truly superior in terms of pace.
"After that weekend I thought it would be very difficult to keep our chances intact in the World Championship."
Ferrari have received criticism on multiple occasions this season for ways in which some of their races have unravelled in front of their eyes, with both Leclerc and team-mate Carlos Sainz losing out through strategic errors or reliability issues in 2022.
But with time, he believes he and the team will find ways of ironing out the problems they have faced together.
"At present, I believe that the points where we need to improve our tyre management, communication, strategy and reliability, which was a problem that we had to deal with in the first half of the season and that we had to manage," Leclerc elaborated.
"I believe that we have made progress on communication and strategy, especially in the last few races.
"The team has done a great job on these aspects and I have seen the progress. It wasn't very obvious because in some race the correct choices are less obvious.
"As far as tyre management is concerned, we still have to make some progress. We have seen a stronger Red Bull on this front, especially in specific conditions, such as at Suzuka. In summary, we know what we are missing, and on some fronts I am already seeing steps forward."
Read more: Sprint qualifying has its critics, but the true test of the format is yet to come