Charles Leclerc admits it is 'worrying' that Max Verstappen is 'way too fast' at Spa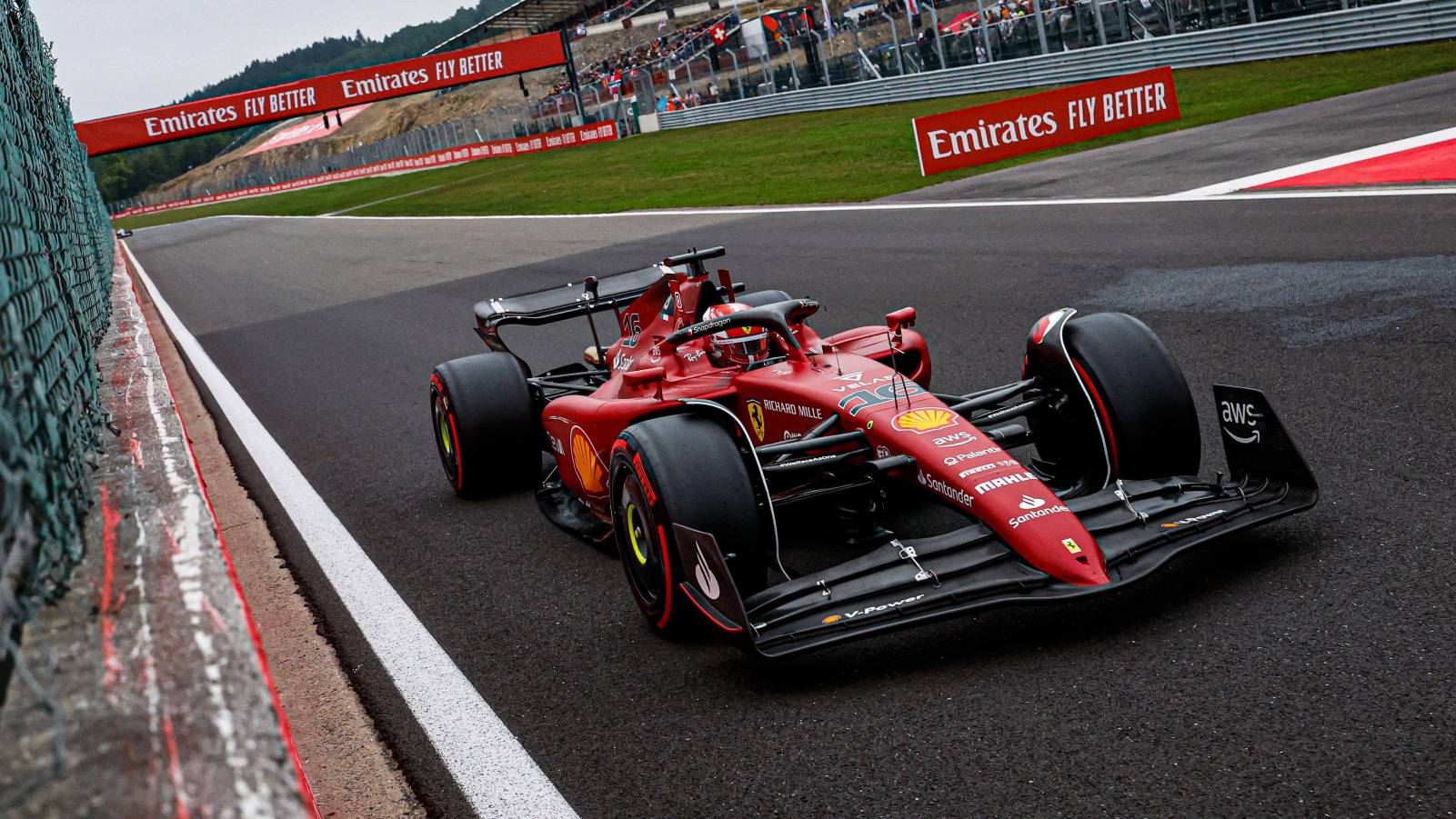 Charles Leclerc admitted his Q1 and Q3 time gap to Max Verstappen was "quite a bit worrying" – as it meant Red Bull are "way too fast" at the Belgian Grand Prix.
All season, the top two teams have been evenly matched on pace, even though Verstappen has built an 80-point lead over Leclerc in the World Championship with eight wins to three.
That has mainly been down to Ferrari shooting themselves in the foot when they have had golden chances to claim more victories.
But at Spa-Francorchamps, suddenly Verstappen is much quicker and in the two parts of qualifying that bookended the Saturday afternoon action, the Dutchman had 0.991sec and 0.888sec in hand of Leclerc.
The reigning World Champion was much the fastest driver overall, and yet he will start alongside his only serious title rival down in 15th and 16th places respectively as both have incurred engine-related grid penalties.
Their team-mates Carlos Sainz (Ferrari) and Sergio Perez (Red Bull) will be on the front row, but such is the pace Verstappen has shown that he is actually being made favourite to come through and win.
Leclerc sees his own chances of doing that as slim, simply because he is unsure whether he will be able to keep up with the Red Bull.
"There's some potential obviously because we didn't prepare qualifying as much as we normally do (due to the circumstances of the penalty). But when you see the gap to Max, it's quite a bit worrying," the Monegasque told Sky F1.
"They are extremely quick and it's been the case since the beginning of the weekend and we kind of think like 'why so?'
"So we need to work – we will try our best tomorrow but they seem to have found something this weekend.
"They are way too fast. There's nothing we could have done, nothing that would have changed anything for our starting positions more.
"We had to beat Max in qualifying but today that's just not the case. Just not at their level."
That's a wrap from #Quali at Spa-Francorchamps 🎬#BelgianGP starting grid:@CarlosSainz55 P1@Charles_Leclerc P16#essereFerrari 🔴 pic.twitter.com/E2VkdpIhKa

— Scuderia Ferrari (@ScuderiaFerrari) August 27, 2022
Asked if he thought the situation might be different in the grand prix compared to in qualifying, Leclerc said: "On the race pace it seems both of our cars are much closer, or at least it was the case yesterday [in free practice].
"But let's wait and see because a gap like this in qualifying, it would be strange if we are as fast as them in the race.
"So let's see. I mean, it's all right."