Leclerc: Zandvoort will punish errors 'straight away'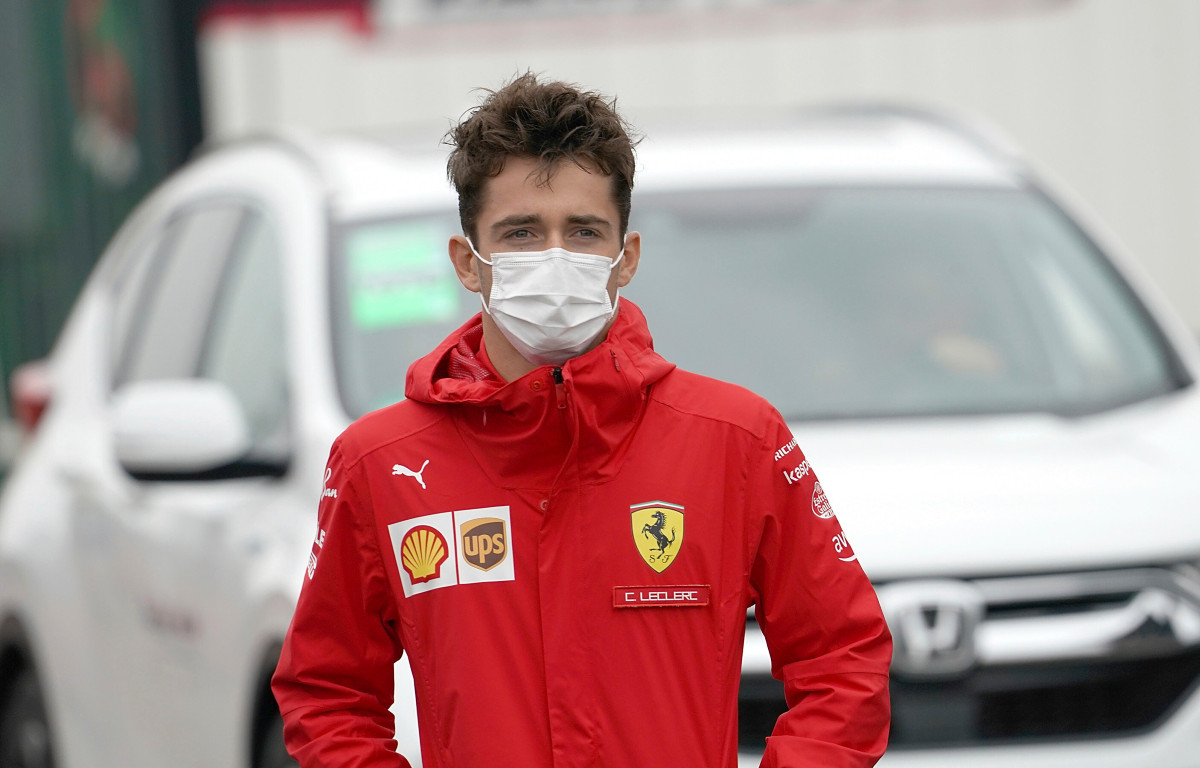 Ferrari's Charles Leclerc is delighted to return to Zandvoort, a track where he says there will be zero margin for error.
Formula 1 marks its return to the Netherlands at a familiar stomping ground of its past, Circuit Zandvoort. Though it is not the same track which Formula 1 bid farewell to in 1985.
With the addition of banking at Turn 3 and the final Arie Luyendyk corner, this is a venue which now takes on a completely different character.
Large parts of it will be familiar though to Leclerc, who raced here back in 2015 in Formula 3, and so he warned that Zandvoort is a circuit which will not allow mistakes to go unpunished.
"Really looking forward to it, it's a track that I know from Formula 3, apart from Turn 3 and the last corner that has changed and has quite a bit more banks," he told reporters.
"But it should be exciting, especially in qualifying.
"You cannot do any mistakes around here, otherwise you pay straight away, and these are very often my favourite tracks, so looking forward to it."
Starting the race weekend with a quick chat with @Charles_Leclerc and @CarlosSainz55 about Zandvoort 😎#essereFerrari 🔴 #DutchGP pic.twitter.com/69OWduf9Ib

— Scuderia Ferrari (@ScuderiaFerrari) September 2, 2021
Show your support for Charles Leclerc with his official merchandise collection on the Formula 1 store
With the new and hopefully improved Zandvoort a fresh addition to the calendar, it means that no data or references exist for Ferrari in terms of how they may perform across the Dutch Grand Prix weekend.
But for Leclerc the laps in the simulator have still been very important, especially when it comes to finding the ideal line through the third and last corner.
That being said, he expects to see drivers taking different lines.
"I did quite a bit of laps on the simulator, trying to understand what is the best way of taking these banked corners a Turn 3 and the last corner," he explained.
"But I don't think we had any more answers on where and how are we going to perform here, it's all relative to the others and we will have to wait and see.
"It's going to be all about learning this track as quickly as possible, trying to understand what is the best line in Turn 3 for example.
"I think we will see different lines inbetween drivers, maybe trying to use a little bit more of the banking around the outside of the corner that we don't get to see very often."