Charles Leclerc's French Grand Prix retirement is 'still a mystery'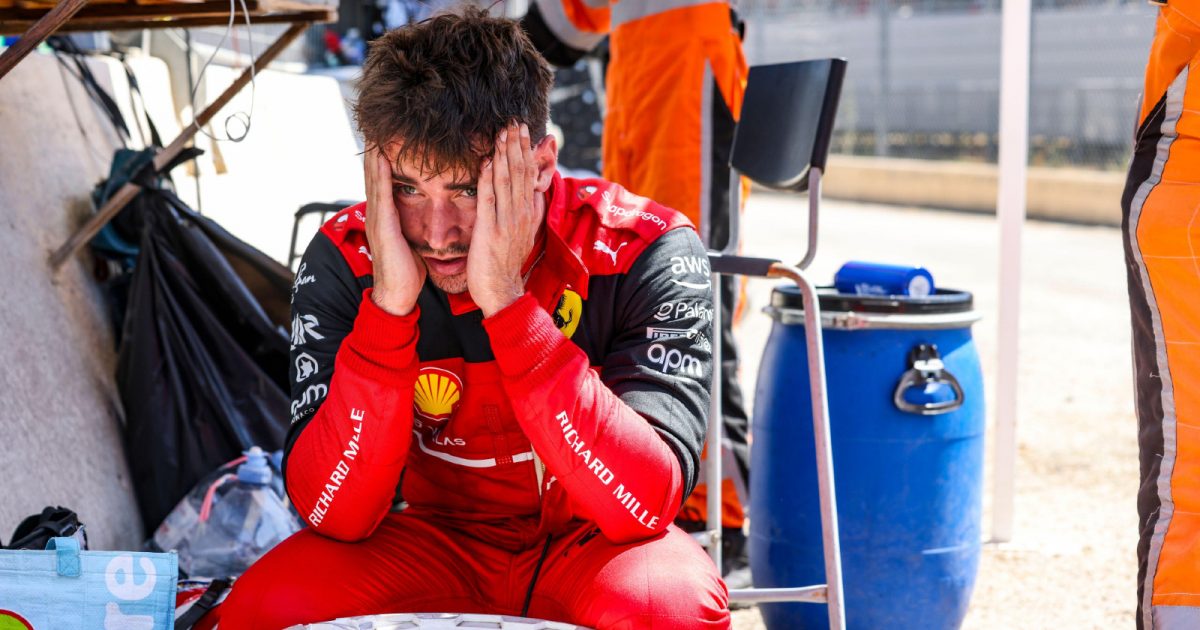 Charles Leclerc's spin into retirement at the French Grand Prix has been branded a "mystery" by former F1 racer Hans-Joachim Stuck.
Leclerc retired from the lead of the French Grand Prix at Paul Ricard as he spun off into the barriers.
Having weathered the attentions of Red Bull's Max Verstappen during the first stint, Verstappen's dive into the pits on the 16th lap meant Leclerc was pushing hard to try to keep a gap to prevent an undercut from the reigning World Champion.
However, on lap 18, Leclerc appeared to enter the Le Beausset corner with too much speed and simply lost control of the rear of his F1-75. Spinning off into the barriers, he screamed in frustration before climbing out of the car – a likely victory having slipped through his fingers.
Leclerc quickly held up his hands to admit to making a driving mistake, although some rumours have swirled since that race that he was covering for a potential issue related to the throttle.
His error came just a week after holding on for victory in Austria after a strange late-race problem meant his car never fully disengaged the throttle as he braked for slower corners.
"The oversteer didn't come from Charles Leclerc…"
Former F1 racer and Le Mans winner Hans-Joachim Stuck has questioned Leclerc's French GP retirement, and suspects Leclerc was following team instructions when he owned up to making a driving error.
"For me, something is still a mystery – Charles Leclerc's departure from Le Castellet," said Stuck in an interview with Eurosport.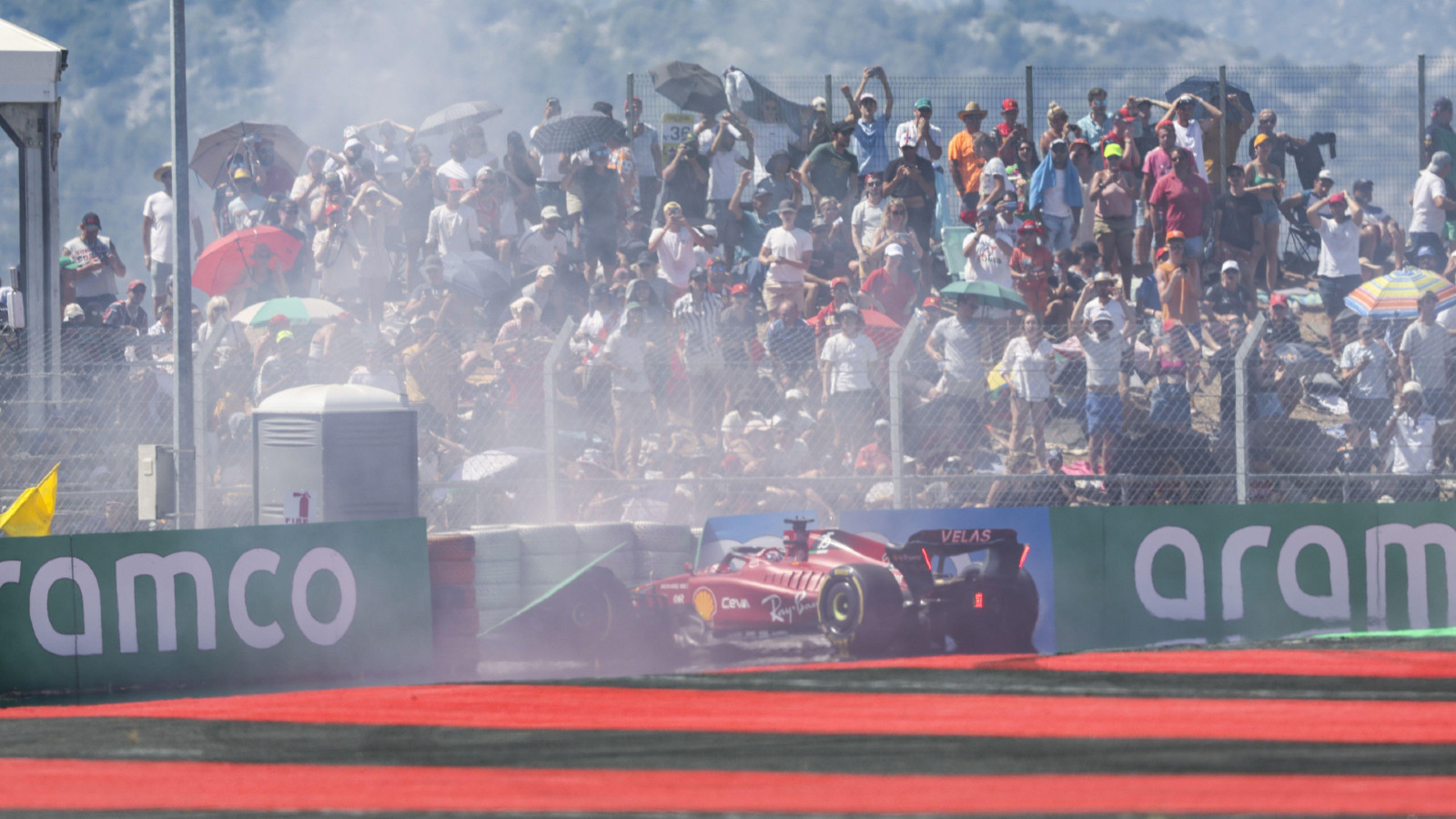 "If you look at the accident a hundred times, the oversteering didn't come from him. I can imagine he was instructed by the team to claim he made a mistake even though there was a problem with the car. I wouldn't rule that out. There is enormous pressure there.
"Ferrari have the potential but they haven't implemented it yet."
"Ferrari cannot be written off"
Despite Ferrari falling to 97 points behind Red Bull in the Constructors' Championship, and Leclerc to 80 points behind Max Verstappen in the Drivers', Stuck reckons Ferrari still cannot be written out of contention for the titles given their inherent speed.
"They have to deliver. [They] have high potential," he said.
"But if they want to do that, the mistakes they made this year must not happen. It's a shame how many points they have already thrown away this season.
"We know there's always 'grande casino' at Ferrari. But this year there was already a lot of 'casino'. They have been undervalued through their own faults. If they hadn't made these mistakes, Leclerc would be much further ahead.
"As long as the title is mathematically possible, Ferrari cannot be written off. But the basis for that is they correct their mistakes. Technically, they are at a very high level. But one thing must not be forgotten – Verstappen and Red Bull are currently on the same pedestal. It just works for them."