Charles Leclerc's surprise appearance on Italian TV will warm your heart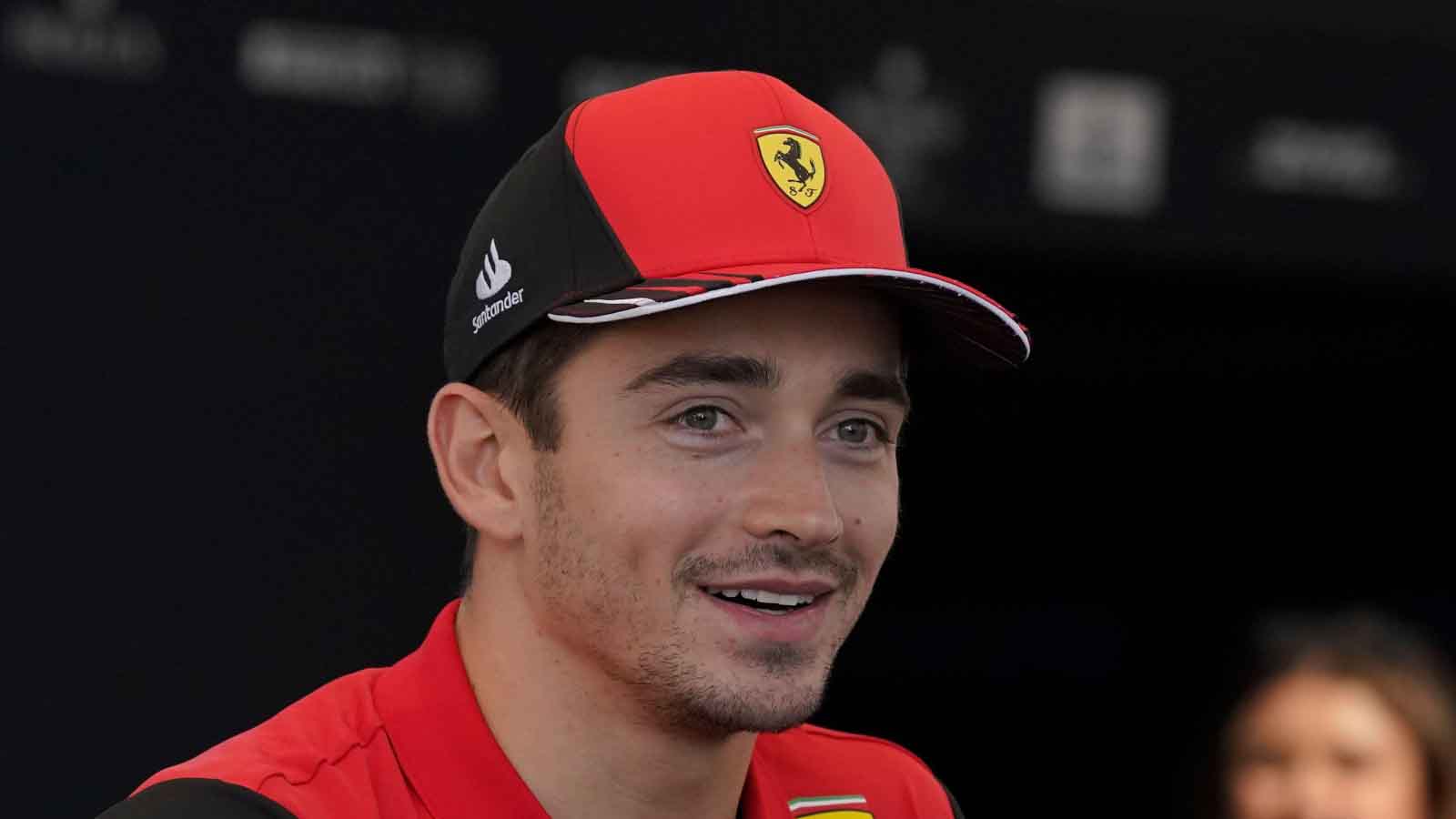 Moved by a Ferrari's fan's emotional story, Charles Leclerc went on Italian TV to surprise a "beautiful person" with a set of generous gifts.
The Monegasque superstar is busy preparing for a Formula 1 title challenge in the upcoming season, starting on March 5, but took time out to visit Italian presenter Maria De Filippi's C'è posta per Te ("You've Got Mail") show.
De Filippi invited Leclerc at the request of 23-year-old Eleonora, who suffers from multiple sclerosis, which is an incurable disease affecting the nervous system.
Eleonora has received full-time care from boyfriend Giulio since her diagnosis a few years ago. The 25-year-old chose to move to northern Italy to be with Eleonora, far away from his family. She recounted one story of the day Giulio had to give her injections when their car broke down at the roadside.
At lights out on Formula 1 Sundays, it's Ferrari and Leclerc that Giulio cheers for. That's where Charles comes in.
Leclerc walked on set after a brief intro to greet a stunned Giulio, who could barely contain his emotion.
"You're a great guy," the Ferrari driver began. "Mamma mia what a history you have, we are about the same age but normally people would think otherwise.
"Choices like that have never come to me. That shows the beautiful person you are and the beautiful couple you are.
"Love is powerful. Everything you have done for Eleanor, at a time that was not easy for the two of you, is incredible. I know what it's like to be away from home because I travel so much, but doing it out of love makes you realise the beautiful person you are.
"I know you watch a lot of Grand Prix and make Eleonora a little bit angry on Sundays. The admiration you have for Ferrari and for me I know, but my admiration is greater for you because of the values you have.
"I am moved by this beautiful story. You deserve all the happiness in the world. Having said that, I came with surprises."
Leclerc handed over the gloves he used in the cockpit of his Ferrari in the latter part of the 2022 season, complete with his signature.
He also included Ferrari shirts and caps for the couple to wear while cheering on Leclerc and his team-mate Carlos Sainz on race-days. But that wasn't all.
"I know one of your dreams was to go to Disneyland Paris, I got you two tickets to go together and also round-trip tickets to go home," the Monegasque said. "Thank you for everything."
Le sorprese non sono ancora finite… Eleonora e Giulio possono finalmente realizzare il loro sogno di volare a Disneyland Paris ✈ #CePostaPerTe pic.twitter.com/loiItXOrnd

— C'è Posta per Te (@CePostaPerTeOff) January 14, 2023
It's a wonderful show of generosity from Leclerc, who has recently finished a training camp in the Dolomites of northern Italy as he prepares for the 2023 season.
The 25-year-old has kept fit with skiing and rock climbing this winter, showcasing some incredible snaps on his Instagram training in dramatic, snow-covered mountain landscapes. 
Leclerc is determined to build on what ultimately became a frustrating 2022. Despite securing second-place in the Drivers' standings, three victories and 15 pole positions, his challenge to Max Verstappen collapsed before the tenth round.