China extends F1 deal despite sitting out three seasons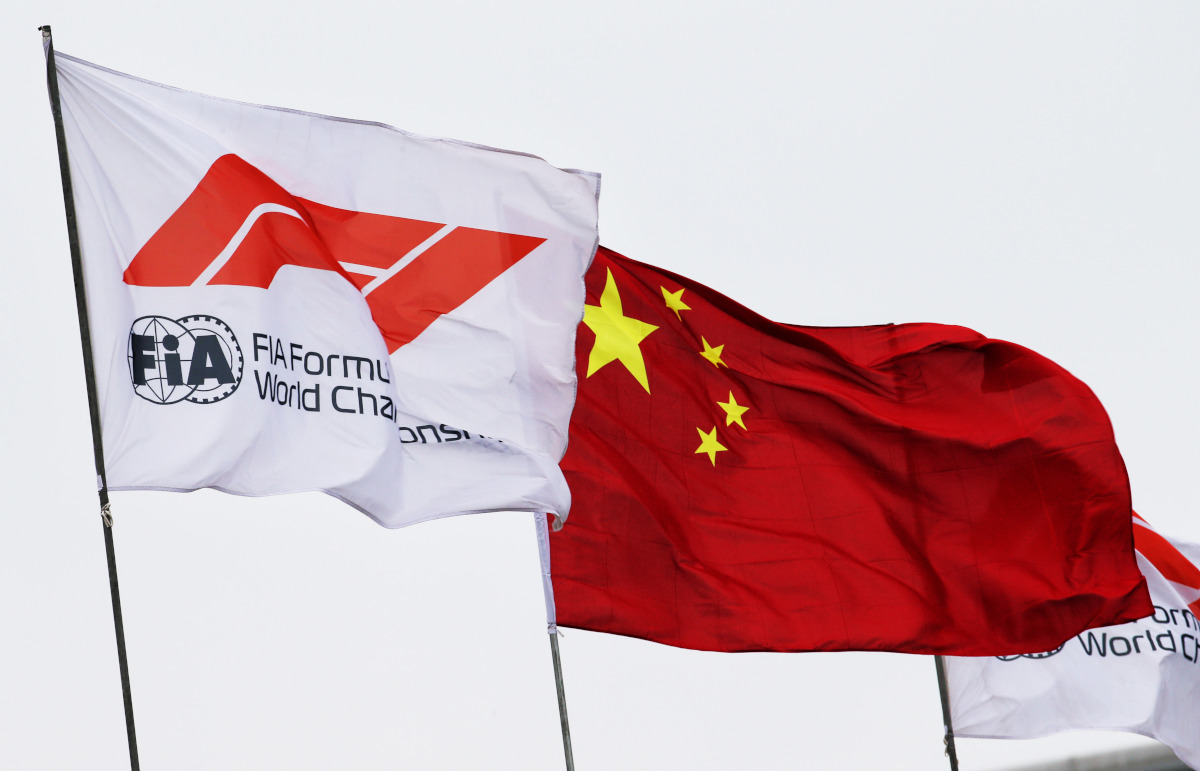 China has extended its deal to host a F1 grand prix through to 2025, even though next season will mark the third year in a row that F1 hasn't visited Shanghai.
The Chinese Grand Prix was the first to fall off last year's calendar, the Asian country at the epicentre of the pandemic.
This year's race was cancelled for the same reason, prompting Formula 1 and the Chinese Grand Prix organisers to also leave the race off next year's calendar as a precaution.
Formula 1 though, will be back at the Shanghai International Circuit in 2023, the sport set to return for a further two years after that.
F1 extends deal with Chinese Grand Prix until 2025 #ChineseGP 🇨🇳 #F1 pic.twitter.com/H9xzRzNoLR

— Formula 1 (@F1) November 6, 2021
F1 CEO Stefano Domenicali said: "This is great news for all of our fans in China and we are delighted to announce this agreement that will see us racing in Shanghai until 2025.
"Our partnership with the promoter Juss Sports is incredibly strong and we look forward to continuing our long-term partnership.
"While we are all disappointed we could not include China on the 2022 calendar due to ongoing pandemic conditions, China will be restored to the calendar as soon as conditions allow and we look forward to being back with the fans as soon as we can."
The Shanghai International Circuit is one of the more popular on the calendar, having made its debut back in 2004.
However, when Formula 1 bosses put together next year's calendar they, together with China, decided against visiting the country, hoping to string together an uninterrupted season.
Next year's calendar is as follows:
20 March Bahrain Sakhir
27 March Saudi Arabia Jeddah
10 April Australia Melbourne
24 April Emilia Romagna Imola*
8 May Miami Miami**
22 May Spain Barcelona*
29 May Monaco Monaco
12 June Azerbaijan Baku
19 June Canada Montreal
3 July United Kingdom Silverstone
10 July Austria Spielberg
24 July France Le Castellet
31 July Hungary Budapest
28 August Belgium Spa
4 September Netherlands Zandvoort
11 September Italy Monza
25 September Russia Sochi
2 October Singapore Singapore*
9 October Japan Suzuka
23 October USA Austin*
30 October Mexico Mexico City
13 November Brazil Sao Paulo
20 November Abu Dhabi Abu Dhabi
*subject to contract
**subject to FIA circuit homologation