Horner: It's advantage Ferrari going into qualifying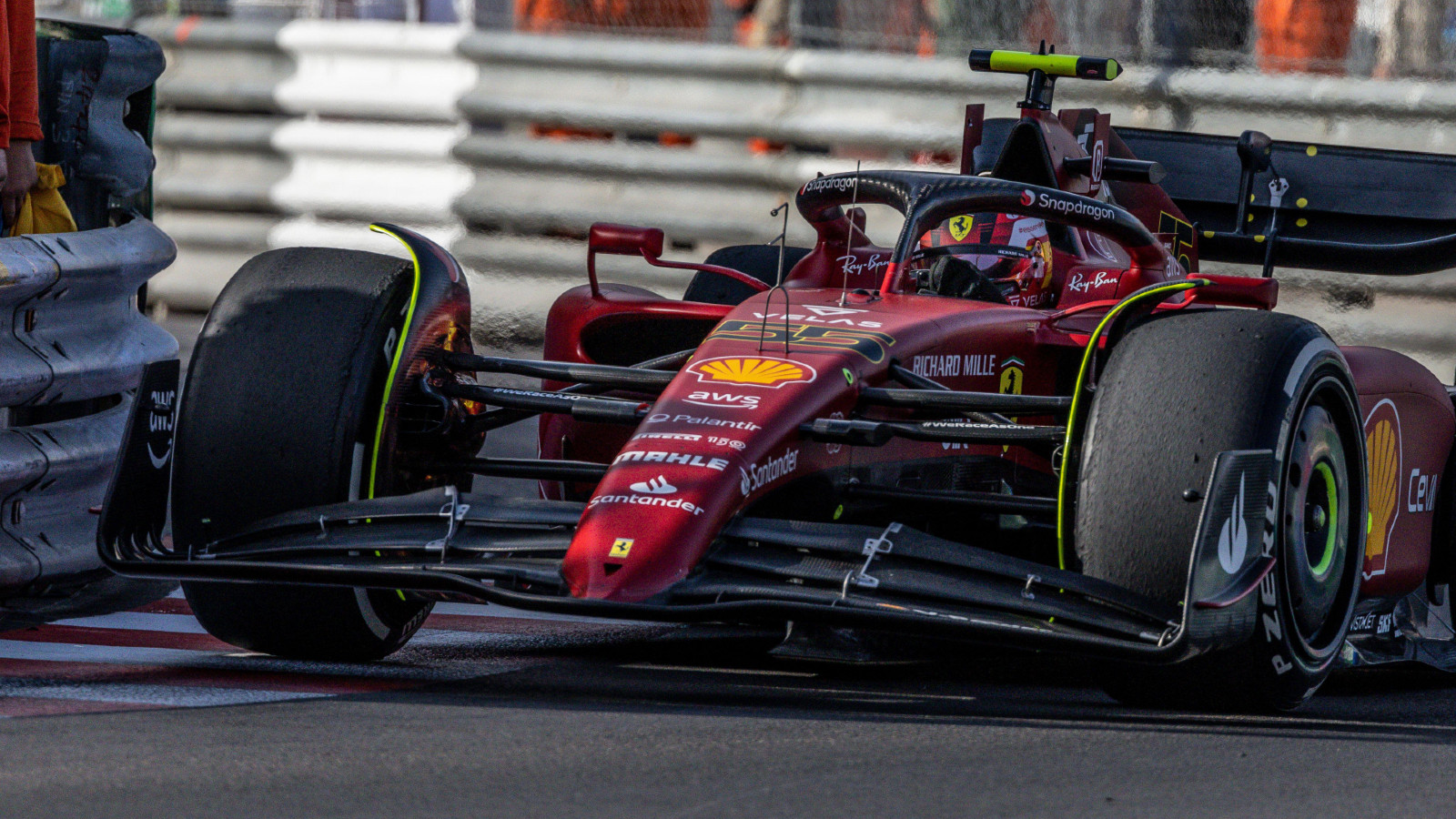 Red Bull boss Christian Horner admitted Ferrari appeared to have the legs on his team heading into qualifying in Monte Carlo.
Horner reckons Ferrari have a slight edge in terms of single-lap pace on the streets of Monaco, despite Sergio Perez setting the fastest time of the weekend so far during the final practice session.
With Ferrari and Red Bull trading fastest times during the qualifying simulation runs towards the end of FP3, Perez won out with a 1:12.476 to pip Charles Leclerc by 0.041 seconds.
Horner admitted the picture was not quite clear going into qualifying but suggested the Scuderia appear to be less on the edge about extracting the lap time.
"Charles is obviously looking pretty quick," Horner told Sky Sports F1 during FP3 when asked about Ferrari's pace.
"I think when you look at our combined sectors we can get closer. But again, playing around a bit with engine modes and so on, so we haven't got a completely clear picture, but it looks like they have a tenth or so in hand at the moment."
Speaking during the team personnel press conference on Saturday morning, Horner said Red Bull had been expecting Ferrari to be exceptionally strong in Monaco – something borne out by Friday's practice pace.
"They were very strong," Horner explained. "We expected them to be strong here. They showed that particularly in FP2 yesterday. The lap time seems to come very easy for them.
"I think both of our drivers felt we could make improvements to set-up, so obviously a lot of data looked at last night and hopefully we get some reasonable changes today.
"But it was certainly advantage Ferrari [during practice]."
Ferrari team boss Mattia Binotto moved to downplay some of the Scuderia's strengths in Monte Carlo, saying there are a lot of tough circumstances in qualifying still to get through.
"If I look at at our car, we have taken four pole positions in six races. [This shows] that certainly the car, on the single lap, is strong and can be here again in Monaco," he said.
"We are going fast in the slowest corners but I think Monaco is very specific. If you look at last year, for example, we had been on pole but we didn't [have] the right car and not the best car certainly last year.
"I think more drivers can certainly get the pole and it's a matter of drivers building the lap time, the confidence with the car, going close to the walls, [and encountering] no traffic.
"There are so many variables around it which can play an important key role that today we will certainly be focused on trying to do our best. We've got a good car that has shown to be capable of being on pole, but I think today can be quite difficult as well for us."