Horner: 'Racecraft' giving Albon edge over Gasly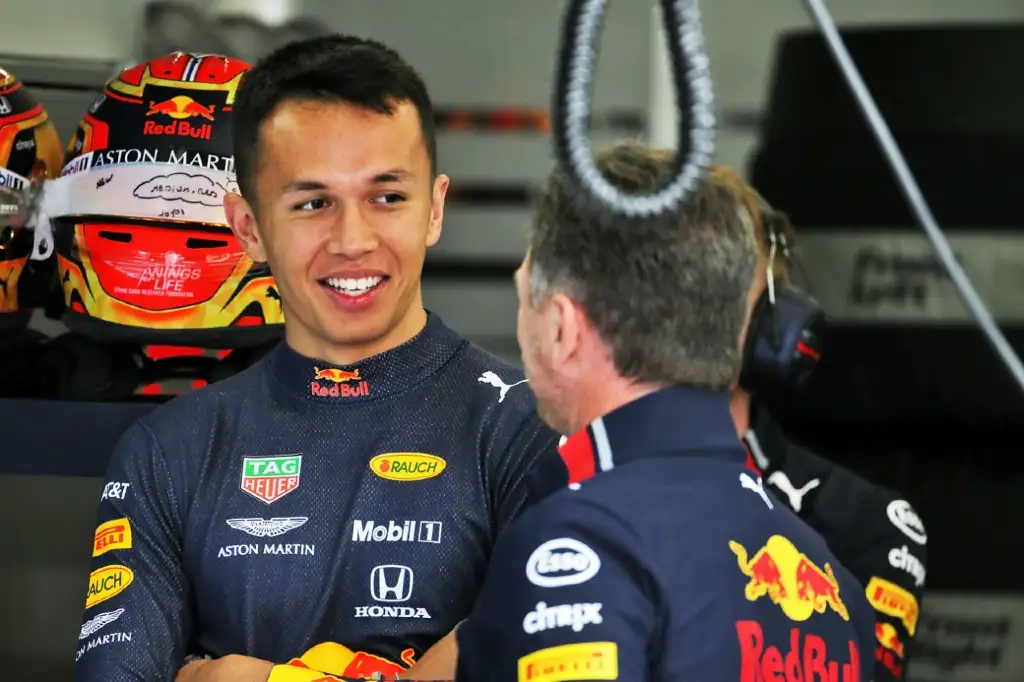 Christian Horner has hailed Alex Albon's "racecraft" as the reason why he is making more of a success of his Red Bull career than Pierre Gasly did.
Gasly and Albon were switched around in the 2019 F1 season's summer break. The Frenchman was dropped from being Max Verstappen's Red Bull team-mate back down to the other constructor owned by the Austrian energy drink giant, then named Toro Rosso, with Albon making the opposite move.
Thirteen months on, the situation remains the same and both drivers have recently clocked up notable firsts. Gasly claimed a shock maiden F1 victory in the Italian Grand Prix for AlphaTauri, as Toro Rosso have been rebranded, while Albon recorded his debut podium finish in the following weekend's Tuscan Grand Prix.
Although Albon has not been completely convincing, he appears likely to at least see out the 2020 campaign with Red Bull.
Team principal Horner has been a constant defender of the London-born Thai driver and has singled out one feature of his performance that has been a major positive.
"If you cast your mind back with Pierre, where he qualified tended to be where he finished," said Horner during an interview with ESPN.
"But with Alex, his racecraft has been first class since he got in the car. If you think back to Silverstone this year, driving around the outside of people into Copse, he's certainly very brave.
"He works tremendously hard and he's got a very good approach, he's very popular within the team and we need to make the car a little bit more predictable for him, which it tends to be on a Sunday but not on a Saturday.
"But we are making progress in that area and as we do that his performances will converge with Max."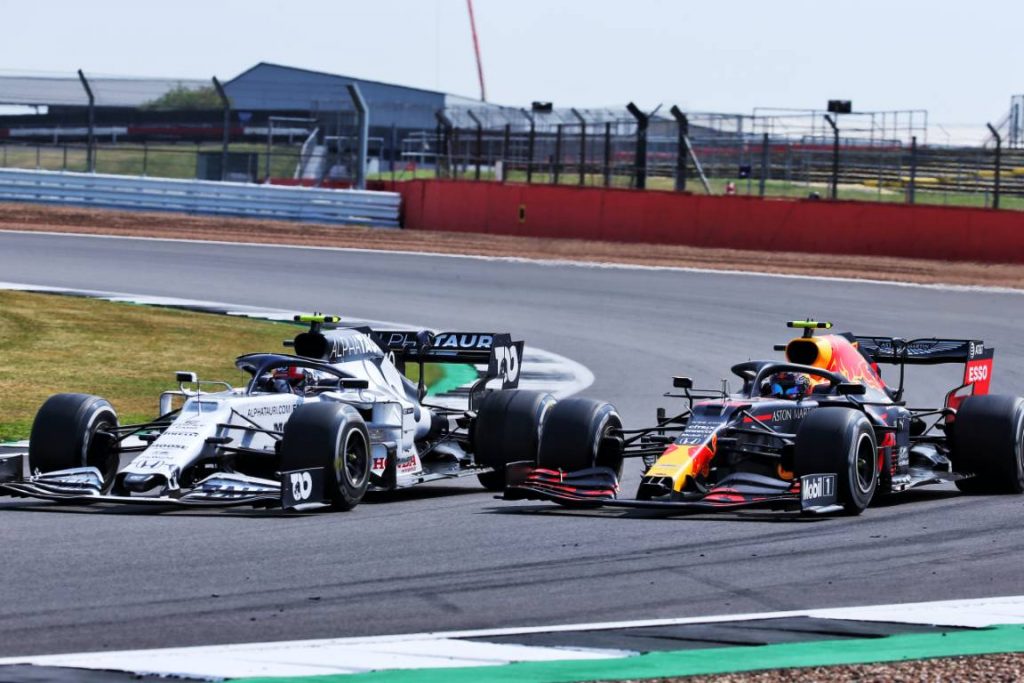 Get your hands on the official Red Bull 2020 collection via the Formula 1 store
Horner also revealed that Red Bull always believed Gasly was capable of sustaining an F1 career even when they chose to demote him last year.
He added: "Pierre had a very tough time in the car here last year, so I think it was the right decision to make.
"He has recovered in that environment [AlphaTauri], the car is easier to drive, that's inspired confidence and he's got his mojo back.
"If we didn't think he was worthy of being in Formula 1 we would have released him from his contract, but we didn't feel that was the case. We felt circumstances had played out the way they had and that AlphaTauri would be a better environment for him.
"I'm delighted to see that going so well and AlphaTauri's aspirations as a team have changed from being a junior team to a sister team, so it's not just a case of just switching between one team and another.
"They are very happy with his performances, he's happy in that environment and I still don't believe we've seen the best of Pierre yet."
Follow us on Twitter @Planet_F1 and like our Facebook page