Horner on Albon rumours: Opinions without facts
Seeming to show Alexander Albon a lot more support than they did Pierre Gasly, Christian Horner says everyone has an opinion but they "don't have really the facts".
Last season Gasly was dropped in favour of Albon, booted out of his Red Bull race seat after 12 races in which he managed a best result of P4 at the 2019 British Grand Prix.
Albon replaced him for the final nine races of the season, scoring in eighth of those with his best result also a P4.
It could have been a podium were it not for a late-race collision with Lewis Hamilton at the Brazilian Grand Prix.
Albon, though, did enough to retain the Red Bull seat for this year's championship where once again he is yet to reach the podium.
Once again, though, he was robbed off the opportunity through a late-race incident with Hamilton, this time at the season-opening Austrian Grand Prix.
Since then his performances have gone off the boil with pundits asking how long before Red Bull again wields the axe.
The team insists it is standing by Albon with Red Bull's advisor Helmut Marko saying his "performances are perceived worse than they are in reality.
He added that when the Thai-British racer gets "into his rhythm, he's absolutely fast."
Marko's comments are in sharp contrast to his criticism of Gasly last season with Red Bull seeming to be more inclined to support Albon than they were Gasly.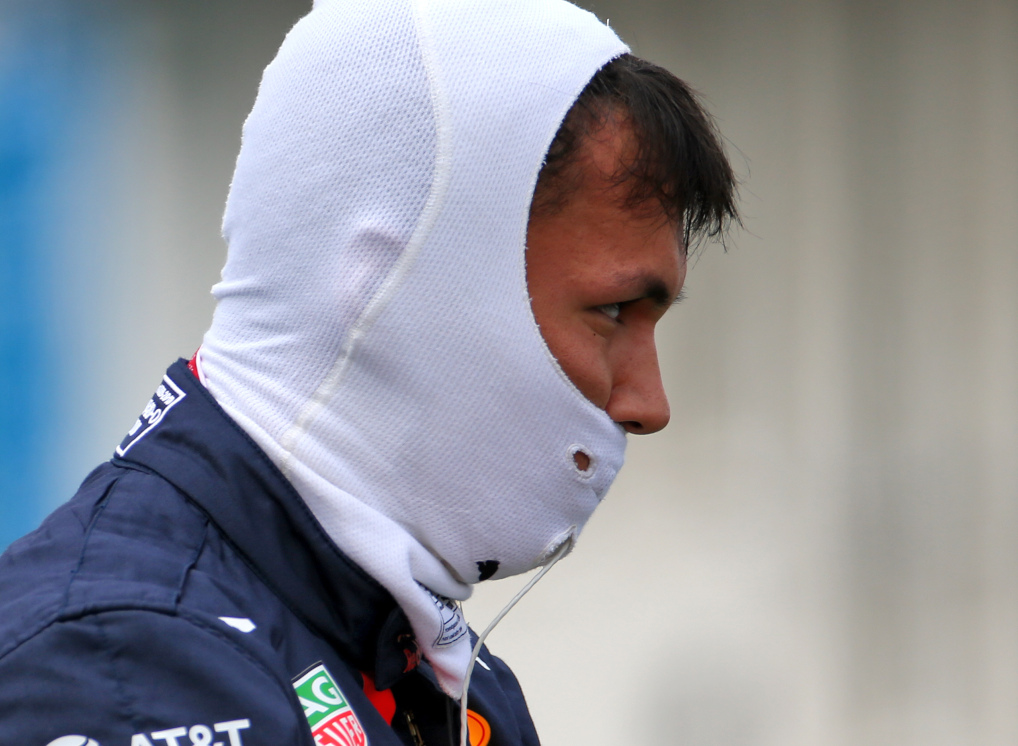 Get your hands on the official Max Verstappen 2020 collection via the Formula 1 store
Asked whether the team had taken a 'different approach' towards Albon this year, Horner denied that.
"Well everybody's obviously got an opinion on this topic but they don't have really the facts," he said.
"So I think that Alex is doing a good job in what's been a difficult car this year. It's a different car to last year, I'd say the car's harder to drive than 12 months ago.
"When he got in the car 12 months ago he did a much stronger job than Pierre had done up to that point in the year. I think Alex has got a lot of talent that obviously we haven't seen come to the surface yet.
"His racing has been very strong on a Sunday but he's struggled with the car over a single lap. And, of course, Max has been so strong at getting the most out of the car.
"You think back to some of the great drivers, whether it's a Schumacher or a Senna, and being a driver alongside those guys was very tough. I think that's a similar situation that the seat alongside Max has at the moment.
"Alex is only going to get better: he's still pretty young and inexperienced. This is only his second season of F1 racing and we're doing all that we can to support him and develop him. And as we've seen, this is a driver that nearly won the first race of the year.
"Strategically we were sharp. He obviously got turned-around by Lewis that race. He was fighting for the podium and should have been on the podium in Brazil at the end of last year. I think he'll have more Sundays like that in the coming races where he's competing and fighting for podium finishes on merit.
"So, the team has confidence in him and belief in him and we're happy with our choice."
Follow us on Twitter @Planet_F1 and like our Facebook page.