Christian Horner: Formula 1 needs an 'American Max Verstappen'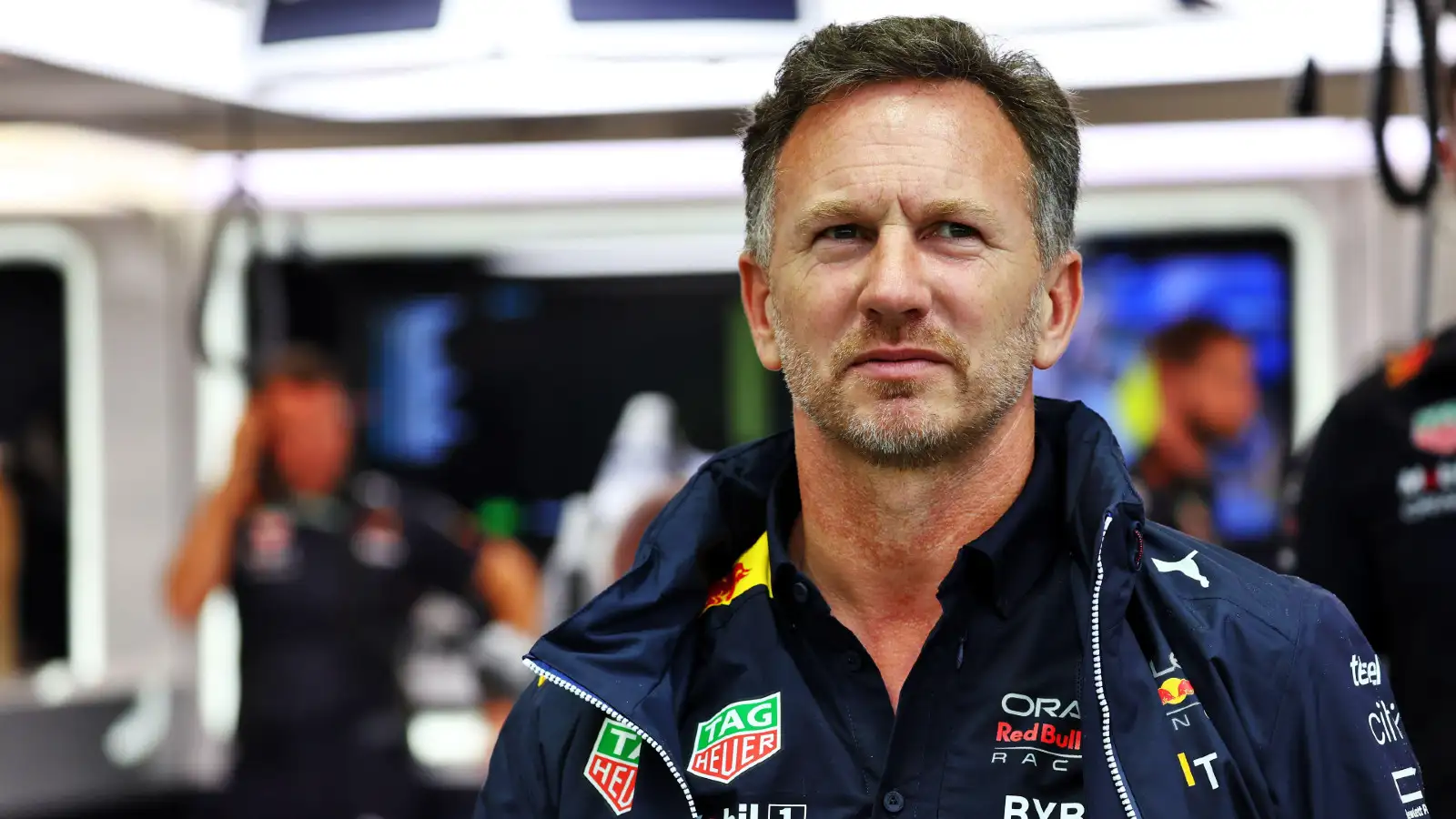 A super-talent made in the USA is required for F1 to break America, according to Christian Horner, who believes Logan Sargeant may struggle to capture the nation's imagination if Williams cannot compete.
Florida-born Sargeant will become the first US driver on the grid in more than seven years when he lines up for Williams at the Bahrain Grand Prix, kicking off a critical year for F1's forays across the Atlantic.
Three rounds of the 2023 Championship have been scheduled at American tracks, with the staple United States GP in Texas joined by the second edition of the Miami GP and all-new Las Vegas event.
Tickets to the Vegas Grand Prix, which will see 20 F1 cars roaring down The Strip at around 210mph (342kph), sold out rapidly despite the cheapest options costing $500.
The event will be a major target for every team, including Red Bull. The World Champions held their RB19 launch event in New York this month and Horner admits the US market is "hugely important" for the Austrian team.
None of F1's previous attempts to embed itself in the sports culture have ever quite reached the heights they would have liked. Liberty Media's Netflix-fuelled transformation is the most successful yet, but Horner believes a front-running home driver is the key to American hearts.
"Imagine if there was an American Max Verstappen," the long-serving Red Bull principal told the New York Post.
"What we need is a young, talented, competitive American driver."
PlanetF1.com recommends
F1 rumours: Mercedes find 'double digit' horsepower gain with W14 engine
Karun Chandhok names his 'number one pick' to replace Lewis Hamilton at Mercedes when he retire
Dull and dark: The sad consequence as F1 teams struggle on with weight issues
The arrival of Sargeant is a massive boost for US fans but, as Horner points out, his Williams team delivering a car capable of Grand Prix victories would be a major shock after the American-backed British outfit finished last year's Constructors' Championship dead last.
"It's great to have him there and he's a talented young guy [but] he's going to be limited in what he can do," Horner added.
"The problem is, if you're finishing 14th or 15th it doesn't really turn people on.
"I think if he was fighting at the front in a competitive car, then you'd see [something like] what happened with Fernando [Alonso] in Spain, or Checo [Perez] and the reaction in Mexico.
"So that's what we need: an American driver fighting for victories and World Championships."
All-American heroes wanted
Horner knows first-hand the impact a talented driver-turned-national hero can have, with Sergio Perez occupying the second Red Bull seat.
The four-time race winner is met with incredible support every time the Mexican Grand Prix rolls around, and his participation is the critical draw for millions of his compatriots.
However, Perez is one of only two Mexicans to have stepped onto a F1 podium. Should that talent pool dry up following Checo's retirement, Grand Prix interest will surely dwindle.
So, the secret to American success is at the grassroots. Whether F1 can inspire a generation of youngsters into karting without its very own Michael Jordan, Serena Williams or Tiger Woods remains to be seen.
In the meantime, we'll be keeping a close eye on Sargeant, looking for signs of an all-American motorsport hero.