Horner annoyed with mid-season pit stop changes
With their pit stop woes the first step in Max Verstappen's Italian GP crash, Christian Horner say it is "annoying" when Technical Directives change procedures mid-season.
Earlier this year the FIA announced a new Technical Directive for pit stops, the aim being to make them fractionally slower and, hopefully, safer.
The TD related to a button on the wheel gun that the crew member changing the tyre presses to let the jack man at the front know that he is done.
In the past this could be pressed even before the mechanic began tightening the wheels, now in order to slow the process down, this button only works after the wheel has been tightened.
But, if it is pressed prematurely, as happened in Verstappen's pit stop at Monza, nothing happens and the entire process has to be repeated. This led to the Red Bull driver's 11 second pit stop.
With Mercedes also having a slower than usual stop, Verstappen and Lewis Hamilton found themselves going wheel-to-wheel mid-way through the race. They crashed, both drivers retiring.
"It's always annoying to have something change mid-season," Horner said, "and particularly something procedural like that.
"So, the TD had a direct impact on the human issue that we add in Monza, which is annoying but it's the same for everybody, we have to learn from it, understand what went wrong, address that to try to ensure it doesn't happen again.
"It was a consequence of the change that was introduced."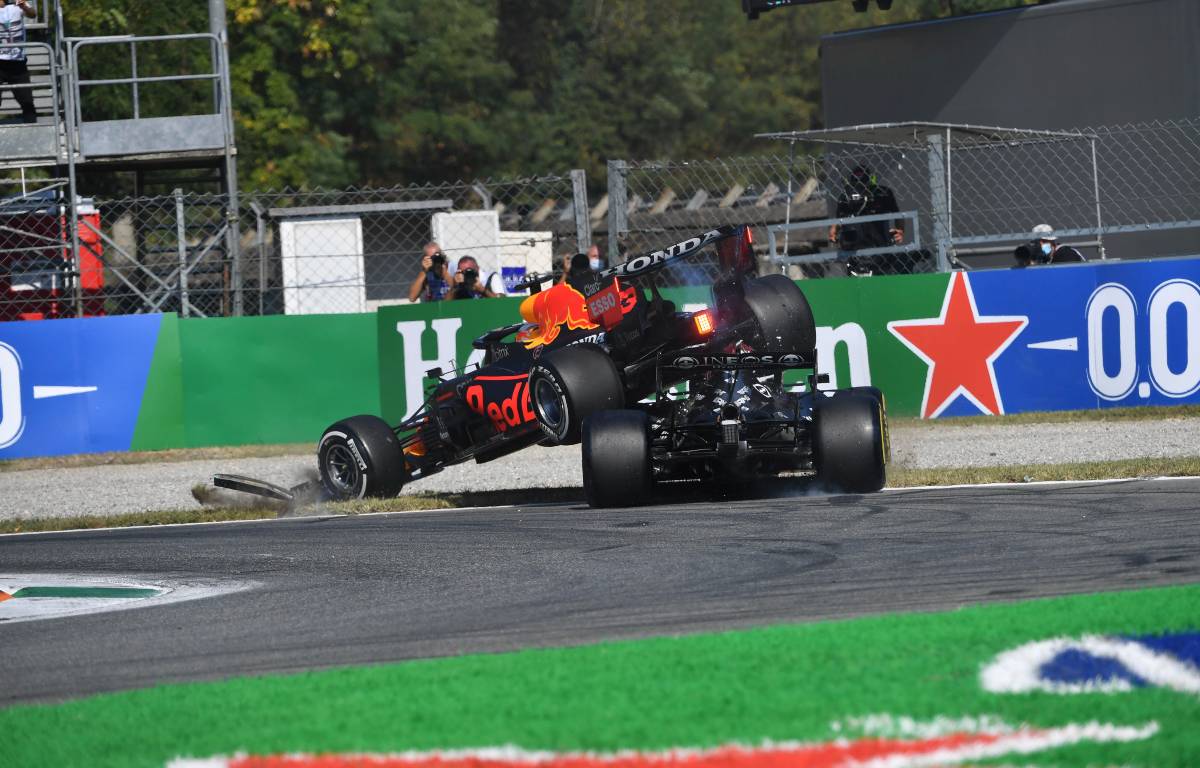 Red Bull merchandise is available to purchase now via the official Formula 1 store
He added: "I think there is something called a human error and I think we saw one of those at the last race.
"I think you always learn and I think you change your tools as well to try and make life easier, to build in fail safes, whether it's within software and so on, and I think the pit stop is an intrinsic part of a grand prix and you need to rely on a stationary time as part of your strategy.
"So obviously a lot of analysis goes into a failure at a pit stop as it would do on any component on the car. You try to learn from it, you try to put in fail safes to deal with the situation should that reoccur."
His Mercedes counterpart Toto Wolff agrees that it is "tricky" having to adjust procedures mid-way through the season, and that it can play a role in human error coming to the fore.
"It's a procedural situation or process that, if you have done something all through these years in the same way and then in a way you need to change, that can always be a bit tricky – but it wasn't disastrous," he said.
"We have mitigation in place and that was the mitigation that helped us not to lose too much time. But it's a new challenge.
"You have to look at the whole process. There is no such thing as a human error. There is this thing in how the process is designed, how the equipment is calibrated.
"So, that is what we need to look at, and we need to give the best possible wheel gun and the best possible process to the mechanics so they can operate in a safe way to avoid longer pit stops but equally be fast enough and that balance has always been tricky for all teams in Formula 1, ever."