Christian Horner: I am probably 'some sort of antichrist for your average Lewis fan'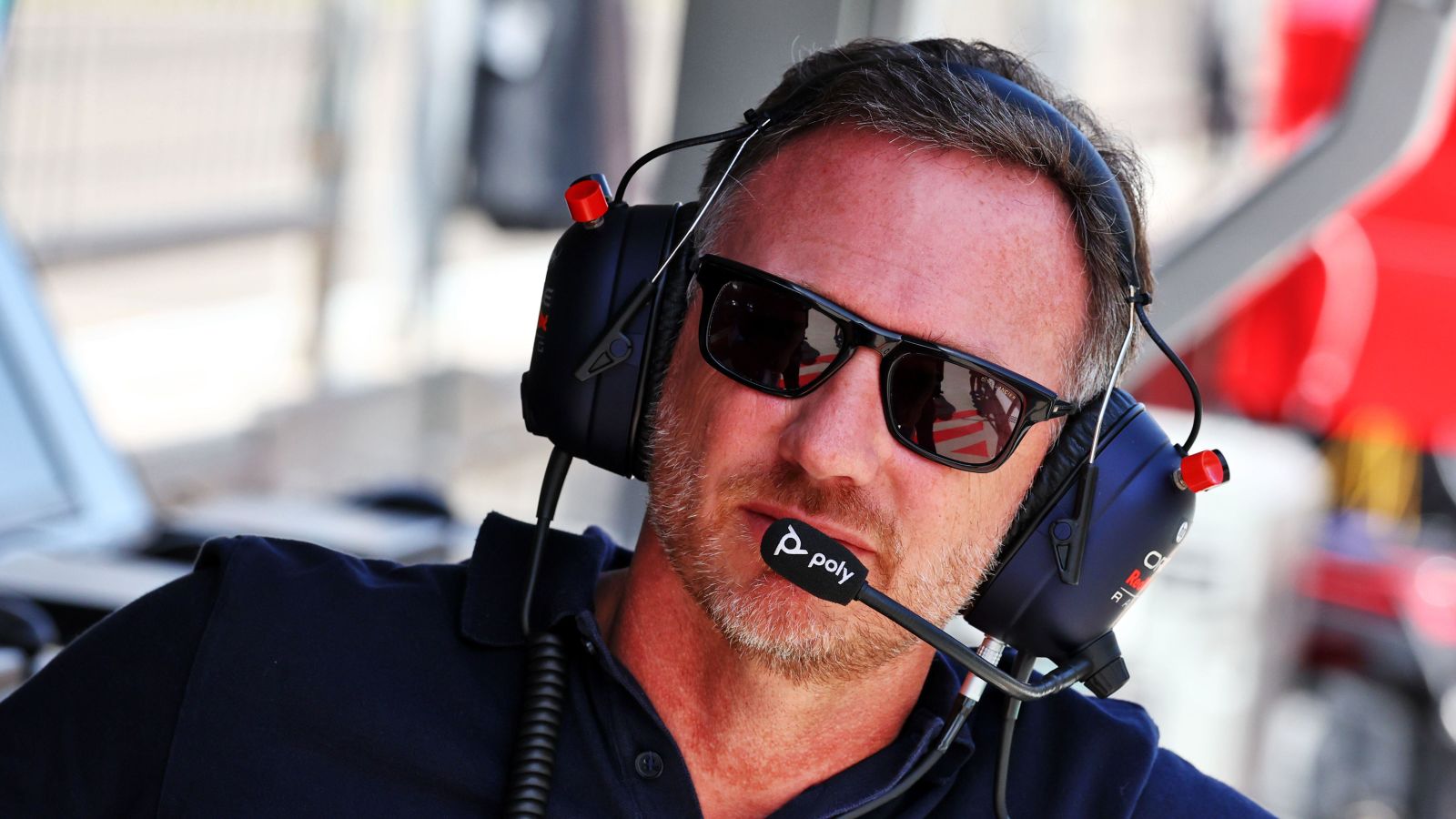 Beating Lewis Hamilton to the 2021 World title, and breaching the budget cap in the process, Christian Horner concedes there are probably fans who see him as "some sort of antichrist".
But the Red Bull team boss has no issue with that, and stands by his belief his team "didn't cheat" in 2021.
Red Bull's popularity amongst fans, especially British fans, was recently questioned by former F1 driver Karun Chandhok who feels it has taken a knock in recent years for a "variety of reasons".
While he reckons the one reason is they don't have a British driver, unlike Mercedes and McLaren, he wonders whether Abu Dhabi 2021 has a "lingering effect".
According to the former driver turned pundit Red Bull could have changed the narrative had they chosen their words carefully with a "well done Lewis, it was a great fight, sorry it didn't work out for you', then I think the wave of negativity towards them could have been curtailed in just the messaging and the way they came out with it."
Of course the team wasn't helped when it emerged that they'd broken the budget cap on their way to that 2021 World title, the team overspending by $2.2m.
Although the majority of that was down to a tax credit, gardening leave and catering, the rest of the paddock felt quite simply they'd still overspent and that it was money that could have gone towards the car.
Horner insisted at the time that it hasn't, the Red Bull team boss standing firm today on his comments that Red Bull did not cheat.
PlanetF1.com recommends
All eyes on Ferrari as Jeddah provides platform to reel in Red Bull
10 big F1 records that could be broken in 2023
Villeneuve Pironi: An unrelenting tragedy through the eyes of their families
"For your average Lewis fan I'm probably some sort of antichrist," he told the Telegraph. "But I make no apology for standing up for my team.
"I am protective of them and I wear my heart on my sleeve.
"I know we didn't cheat. I'm 100 per cent comfortable with that.
"I also think people forget, Red Bull Racing is an incredible success story for this country too.
"Of course we are Austrian-owned and we are proud of that. But we're a British-based team with a British team principal and 85 per cent of our workforce must be British."
The Briton reckons Red Bull's run of success, the team the holders of both championship titles after cruising to the Drivers' and Constructors' crowns last season with 17 wins on the board, also makes them unpopular.
"The quickest way to become unpopular in F1 is to win consistently," he added.
"Ultimately, I'm happy with who I am, the family I have. If you listened to all the criticism, you could become very insecure. That was actually one of the things Geri did advise me on. She just said: 'Don't.'"
As for his wife Geri, she says: "What you see in the eye of the storm, it's probably not my place to say.
"But what I do know about my husband is he's a good person, he's an honest person, and he cares deeply about his team and the sport. He's actually a very straightforward guy. He's a racer through and through."