Horner applauds Verstappen's 'super job in unusual qualy'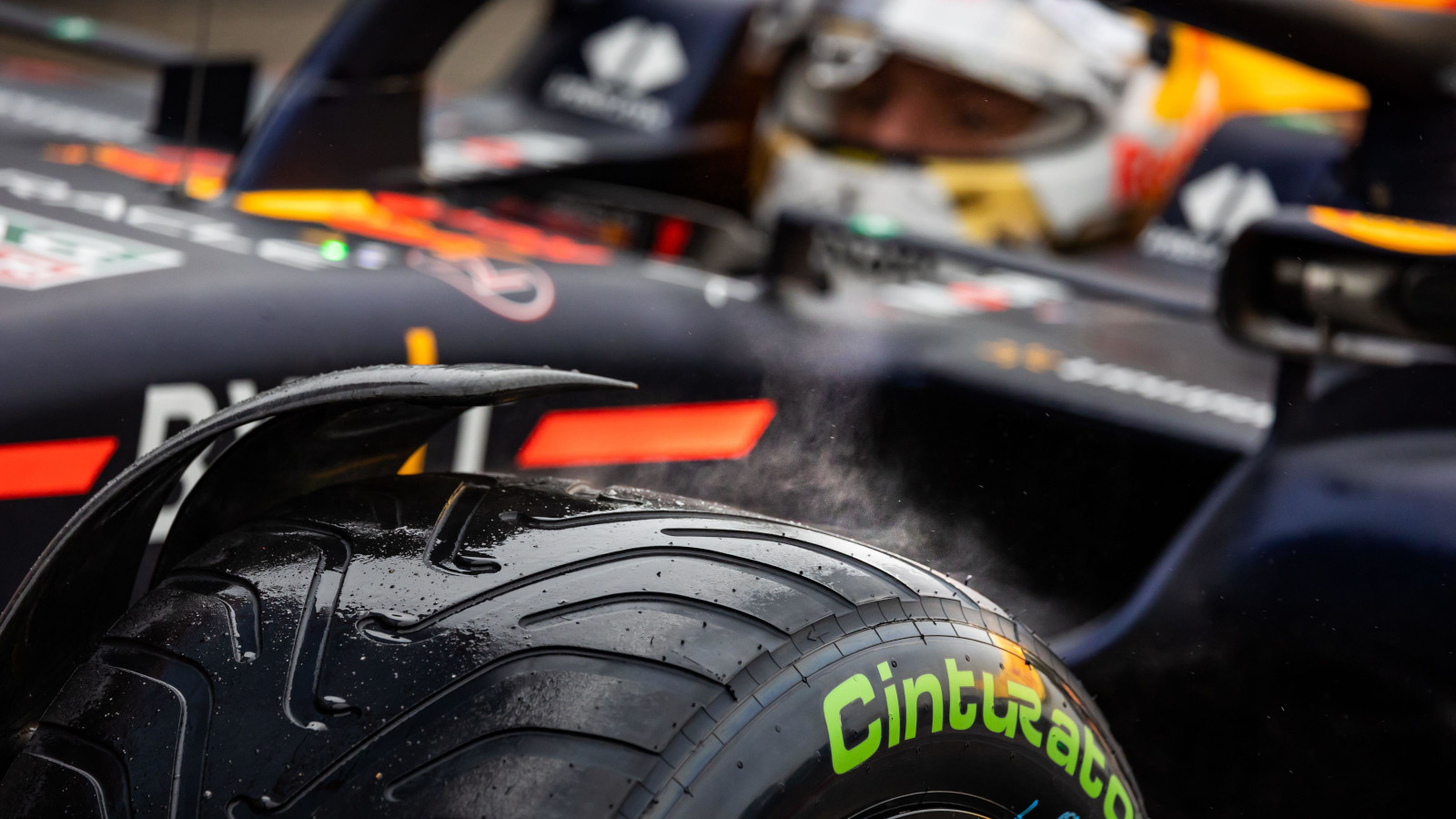 Christian Horner has applauded Max Verstappen's pole position in what was an "unusual qualifying", one that saw five red flags at the Imola circuit.
Arriving at Imola for the Emilia Romagna Grand Prix, Red Bull were well aware of the fact that they have a fast car in their RB18.
The only problem is that it is also an unreliable one, the team's drivers retiring from 50 percent of the grands prix.
But when the car works, it works as Verstappen showed on Friday evening.
In mixed weather conditions, the drivers having to contend with sporadic showers and three red flags alone in Q3, Verstappen laid down a 1:27.999.
That put him a whopping 0.779s ahead of championship leader and his main rival for the World title, Charles Leclerc.
Likes the tricky conditions does Max 💪@pirellisport #ImolaGP pic.twitter.com/oMWPgy0J4u

— Formula 1 (@F1) April 22, 2022
Horner told Sky Sports: "He did a super job. It was an unusual qualifying.
"The one lap that counted was thankfully the one lap that we banked.
"It looked maybe even at the end there that the circuit might go quick again but it was just too much rain for anybody to respond and then another red flag."
But while the one Red Bull is on pole position, the other – Sergio Perez – is down in seventh.
The Mexican driver was 1.809s slower than his team-mate with Horner putting that down to a lock up on his one clear lap.
"A shame for Checo," said Horner, "because I think he would have been up there as well had he had a clean lap but he had a lock-up.
"That is encouraging for the [sprint] race."
Friday's qualifying is followed on Saturday by the second and last practice and then the late afternoon sprint race.
That will be used to determine the grid for Sunday's Emilia Romagna Grand Prix, and this year the top-eight will be awarded points for the sprint races.
Horner was delighted to note that when it came to the wet tyres, Red Bull seemed to be able to turn them on better than Ferrari could.
"It was the inverse of that today strangely, the Ferrari looked better at getting the heat in the tyre," he said.
"We were struggling to generate the temperature and it was taking more and more laps but no, I think we managed to find a good balance and Max has nailed a lap at the critical moment."
Another Ferrari v Red Bull battle in Imola
Formula 1 is bracing itself for the resumption of Ferrari versus Red Bull at Imola this weekend.